Bring your idea to life with G Suite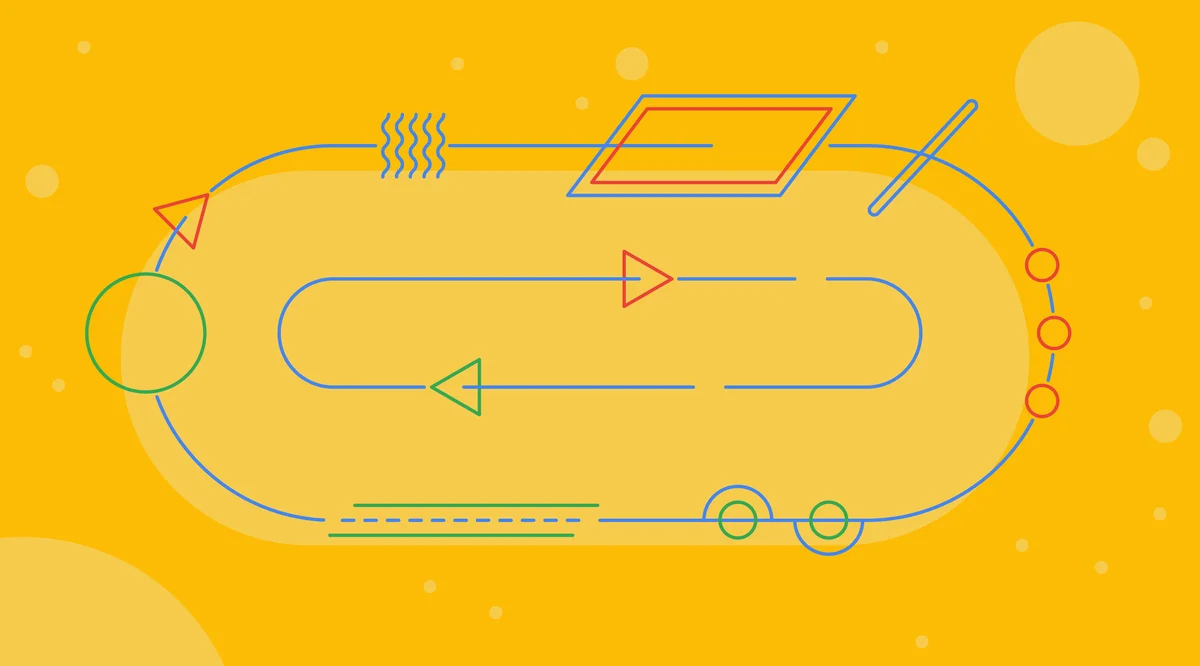 You know that feeling when you present on a project after working on it for too many months? It's great. Perhaps the most gratifying part of wrapping a project (besides finally being done), is reflecting on how your idea came to be more than just an idea.
For most of us in the workplace, ideas take shape in many forms—and G Suite can help you along the way. Here's a snapshot of how you can bring an idea to life using G Suite's intelligent apps:
1. You mention an idea to a teammate over lunch
Some of our best ideas happen outside the confines of the office. You mention an idea to a teammate in passing and they tell you, "Hey, that's not a bad thought, but we should meet to flesh this out."
Take your idea to the next level by getting your group together with Find a Time and Find a Room features in Calendar. Find a Time intelligently suggests times that you and teammates are available to meet and books a time for you. Find a Room takes over the hassle of finding an available meeting room. All you have to do is show up and brainstorm.
2. Step into a meeting room and map out your idea 
Now that you've booked a room, you can put more structure behind this "thing" you're creating with Jamboard—our collaborative, digital whiteboard for sharing ideas in real-time and mapping out your project plan. Check it out:
If you used legacy systems in the past, you probably brought documents, sticky notes or other prep materials to a brainstorm. With Jamboard, you securely access all of those files directly in the cloud within your "jam." Simply use the sticky notes tool, pull information and images from the web, or add files from Docs, Sheets or Slides to your brainstorm directly from Drive.
3. Give your brain a rest and come back to your work later
Sometimes the best thing you can do for a project is take a break and revisit it with fresh eyes. Jamboard makes this easy because it saves your work directly to Drive. If you're on the go and want to revisit a file, you can rely on Drive's Quick Access feature to automatically find files for you. And if you use Team Drives, you can add relevant files to securely share access and edit rights with others that need to weigh in.
4. Make final edits and present your idea
Once you've put the final touches on your "jam," you can present your work through Hangouts, which integrates seamlessly with Jamboard. Add team members to the Hangout to see your work, and they can even use the Jamboard companion app to make edits from their mobile phones or tablets. 
For a presentation you really want to polish, you can also import your work from Jamboard into a presentation in Slides. If you don't like to fuss with formatting, use Explore in Slides, powered by machine intelligence, to make your presentation look top notch. Choose from dozens of design recommendations and apply them instantly with one click. Now you're ready to sell your idea.
5. Track your progress
Coming up with the ideas is the fun part. Executing and tracking success is often more difficult. G Suite can help with that, too. Use templates in Sheets to create detailed project trackers or manage employee shift schedules. Sheets can also help you quantify results at the end of your project. Use Explore in Sheets (powered by machine intelligence) to get insights instantly. Just ask questions—in words, not formulas—and get actionable insights from your data. And once you're finished, create a Form to solicit feedback on how to improve for the next time.
These are just some of the ways that G Suite can help you create—and execute—your best work. For more tips on how to use G Suite products, check out the G Suite Show.