Helping enterprises stay competitive with new updates in G Suite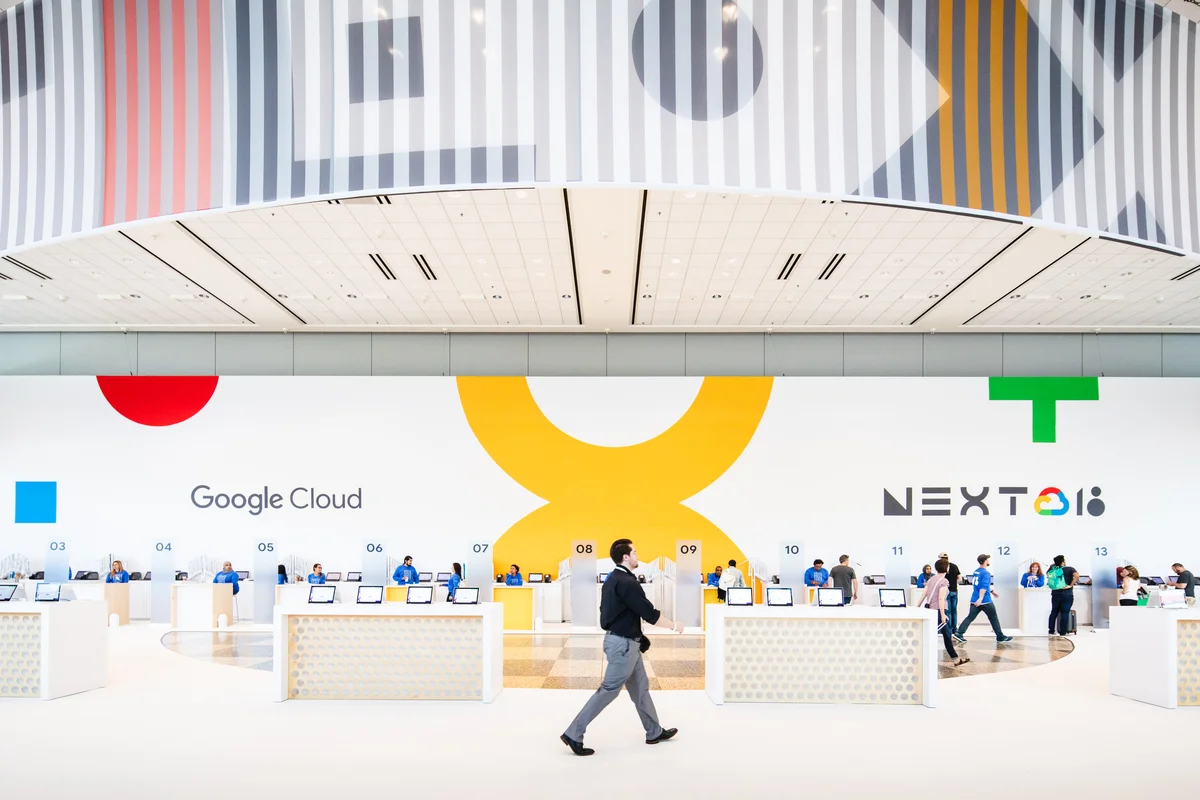 In 1958, U.S. corporations remained on the S&P 500 index for an average of 61 years, according to the American Enterprise Foundation. Fast forward to today and companies are being replaced approximately every two weeks. In this rapidly changing market, traditional companies are looking for ways to stay competitive and more and more enterprises, including Nielsen, Colgate and Airbus, are turning to G Suite to help them reimagine how they work to keep pace.
We know that enterprises want to move to cloud-first collaboration to transform how they work, but, understandably, they have questions about how to make it work in a business of their size. What happens with email security? How can they manage their data? How does G Suite work with the tools and systems they already have in place?
Yesterday we announced new products to help businesses reimagine how they work, and today we're sharing additional solutions we've built to address these concerns.
Here's a snapshot of what we're announcing today. Read on for more detail.
New Gmail (Redesigned security warnings, Snooze, Offline Access and more generally available for G Suite users)

Cloud Search (being deployed by an initial set of customers)

Google Voice for G Suite (available in our Early Adopter Program*)

Drive Enterprise Sku (available for purchase)
Keeping businesses (and emails) secure
Keeping your data secure is our top priority, which is why we use machine learning to analyze threat indicators across billions of messages in Gmail to help quickly identify potential security attacks in the making. Machine learning helps protect more than 1.4 billion active Gmail user accounts from nearly 10 million spam and malicious emails every minute.
Today, we're making the new Gmail generally available to G Suite customers so that, in addition to these baked-in security features, more companies can take advantage of features like redesigned security warnings, snooze, offline access and more. You can learn more in this post.
Bringing the best of Google Search to enterprise data
Searching through your company's data should be as easy as doing a web search. But the reality is most companies' information is spread across different silos and systems that don't talk to each other, which makes finding things a lengthy chore. We introduced Cloud Search last year to make it easy to find information across G Suite in a way that's intuitive and assistive. Today, we are announcing new Cloud Search functionality to help companies intelligently and securely index their third-party data beyond G Suite, whether that data is stored in the cloud, or on-prem.
Companies, like Whirlpool Corporation, have started deploying Cloud Search's new capabilities to unify search across multiple data sources. Using Cloud Search's new SDKs, APIs and connectors for third-party connectivity, Whirlpool created a custom app called Whirlpool SearchPro that indexes more than 12 million documents across different on-prem and cloud systems and returns results in 100s of milliseconds on average. Moreover, search results reflect the specific permissions and access controls from each of the source systems to ensure that individuals only see the information they should.
Cloud Search's new functionality will be available to G Suite Enterprise customers as well as  any company looking to power their enterprise search needs as a new standalone offering. We're also pleased to offer qualifying Google Search Appliance customers an upgrade path to Cloud Search. Cloud Search is currently being deployed by an initial set of customers, and we're excited to have 15 launch partners on board, including SADA, Onix and Accenture. Learn more.
Enabling smarter and easier collaboration
We first introduced Hangouts Chat, Hangouts Meet and Hangouts Meet hardware last year to make it easier for employees to collaborate with colleagues across the globe, be it face-to-face or via chat. Aside from bringing the best of video conferencing to businesses, we also want to create better telephony solutions so that employees can be more productive over the phone. For close to a decade, millions of consumers have used Google Voice to connect with folks across the globe. Now we're bringing an enterprise version of Voice to G Suite.
On top of the existing features that users love, Google Voice is tightly integrated with G Suite apps, like Hangouts Meet and Google Calendar, and provides administrator capabilities best suited for the enterprise. Admins can manage users, provision and port phone numbers, access detailed reports and set up call routing functionality. Voice also lets you deploy phone numbers to employees, or even entire departments, at once, and assigns a  number that's not tied to a specific device. AI-powered features in Voice also help facilitate voicemail transcription and spam filtering, which helps eliminate disruptions for employees so they can focus on what's important.

Google Voice quickly emerged as our preferred telephony solution for remote teams and frequent travelers.
We've been testing this enterprise version with key customers since last October. As a part of the Trusted Tester* program, Nielsen noticed major improvements in reliability and call quality compared to previous phone solutions. "Google Voice quickly emerged as our preferred telephony solution for remote teams and frequent travelers," says Kim Anstett, Chief Information Officer at Nielsen. "In fact, we're excited to announce plans to leverage Voice as the standard for remote work telephony at Nielsen."
To try out Google Voice within your organization, you can sign up for the Early Adopter Program.
Making transitioning to the cloud simple
Lastly, we want to make it simpler for businesses to adopt and use G Suite, and a large part of this is ensuring a smooth transition off legacy enterprise content management (ECM) systems. To help, our customers will now be able to purchase Drive Enterprise as a standalone offering with usage-based pricing.
With Drive Enterprise, businesses can move their content to the cloud in Google Drive, and employees can create and collaborate securely with tools like Docs, Sheets and Slides without disrupting other legacy office productivity tools. More than 2 trillion files are stored in Google Drive to date, and most recently, Google was named a leader in the
Gartner Magic Quadrant
for Content Collaboration Platforms (CCP) for the second year in a row.
Learn more
about the new Drive Enterprise.
We've also made a concerted effort to make it easier to use G Suite with existing legacy tools so that you can avoid interruptions at work. Whether it's making sure your calendar details stay intact between Microsoft Exchange and Google Calendar, providing new ways to integrate Hangout Meet with existing hardware, making it easier to collaborate with teams outside of your domain and more, we're focused on building solutions to make your work day easier. Read more about our latest interoperability capabilities in this post.
Try today
Visit the G Suite website to see how you can transform how your enterprise operates.
*The G Suite Trusted Tester and Early Adopter Programs will soon be renamed as Alpha and Beta, respectively. More details to come.