ICYMI: Checking in on G Suite's newest tools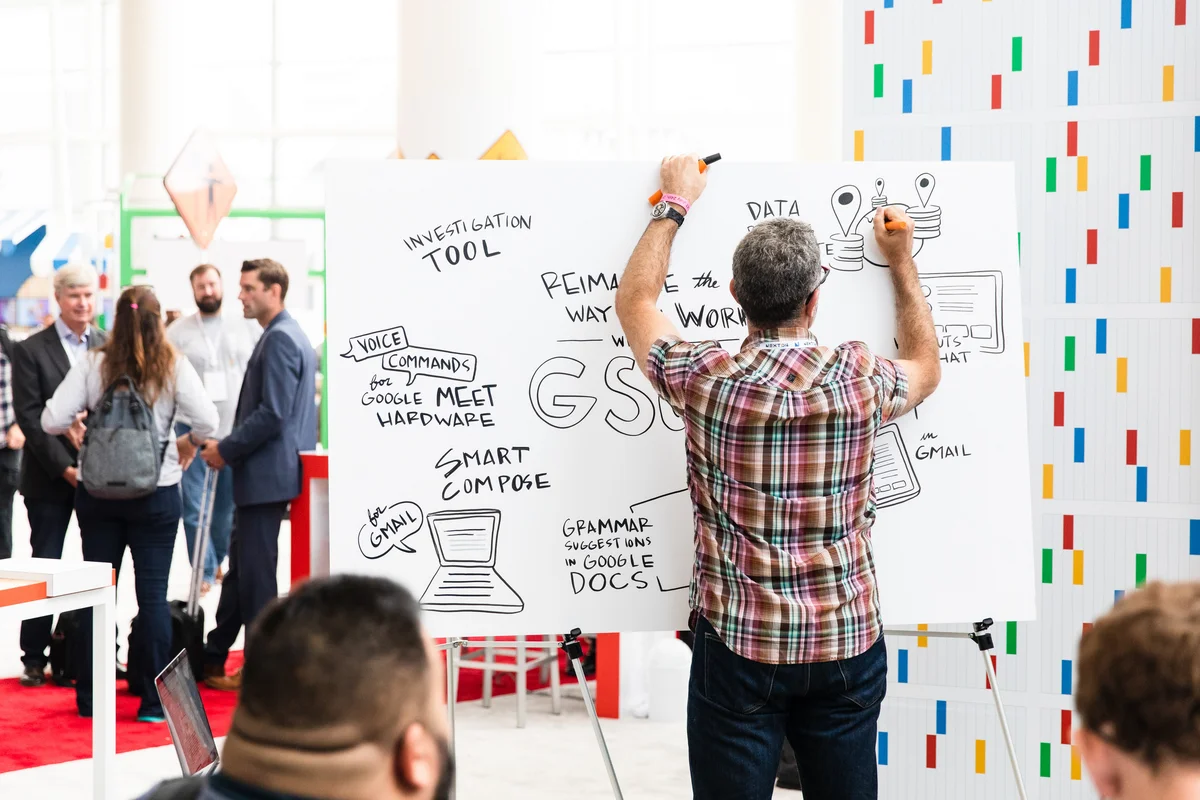 2020 is just around the corner, and we're already looking ahead. But before we shift focus to the upcoming year, let's take a look at what we've accomplished together over the last six months in G Suite.
Giving businesses the assist 
In November we hosted Google Cloud Next '19 in London, where even more assistive features were introduced in G Suite.
For starters, you'll start seeing suggestions in Google Docs to help correct grammar faux pas via cutting-edge, neural network technology. We're also bringing the power of Smart Compose from Gmail over to Docs so you can draft work faster, along with other helpful updates. 
Integrations between the Google Assistant and G Suite are also now available in beta for businesses to test. These integrations bring you new ways to accomplish more on the go with the Google Assistant when you're logged into your G Suite account. This includes things like managing your calendar, sending quick messages and joining meetings hands-free. If those features pique your interest, you can learn more about how your company can sign up to try these helpful new additions.
---
Take-home tip: Did you know that Google Docs, Sheets and Slides have built-in AI to help you do things like search the web and embed imagery in documents, crunch numbers in spreadsheets and more? Learn how to use the "Explore" feature.

---
Start simple
Access to technology that's easy to use matters, especially if you run a business—you can't afford to adopt new systems that create confusion among your employees or that slow work down. We get that, which is why we've always been focused on making G Suite tools intuitive to use. 
These past few months, the product and engineering teams worked tirelessly to provide highly requested features in G Suite to make work flow more seamlessly. That list of features includes things like
even more accessibility
in G Suite as well as security updates including
advanced phishing and malware protection
, the introduction of Google's
Advanced Protection Program (APP)
to protect high-risk users from security attacks (like CEOs),
making Titan security keys available to more countries
, and more. 
---
Take-home tip: There's more material available if you're  interested in learning more about how to get started in G Suite, including a step-by-step walkthrough for setting up G Suite for your business. Also, our handy ultimate resource guide gives you a sneak peek at some of the often overlooked resources available to you for free! 

---
Want to keep reading about everything G Suite did this year? There's plenty more. You can also keep track of the latest on our website. Happy early new year!