ICYMI: G Suite in 2019, so far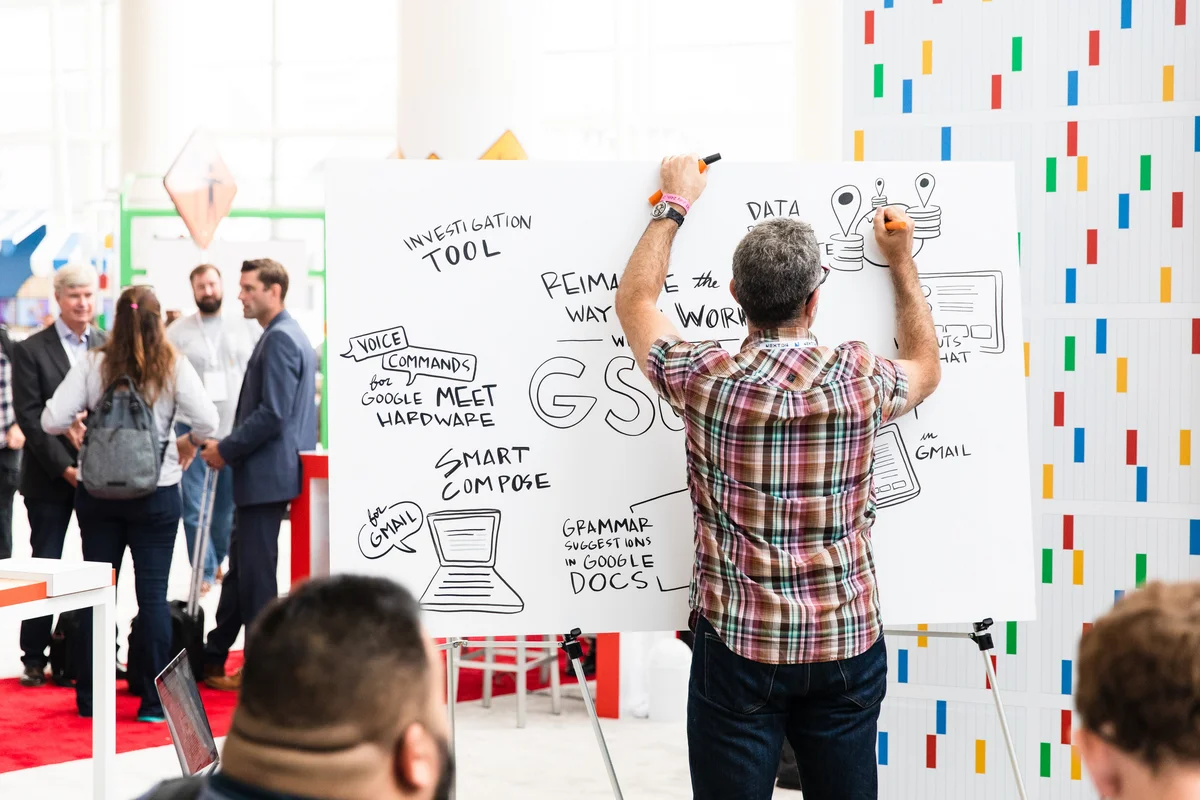 It's been a busy year for G Suite. Gmail celebrated its 15th birthday, and we launched a slew of updates at Google Cloud Next '19. For a recap on what's happened in G Suite this year thus far, read on.
Communication is key.
Time flies. Earlier this year, we celebrated Gmail's 15th birthday. To commemorate the occasion, we introduced new features in your favorite email to help you write emails faster (with the help of machine learning), and also made it possible to schedule when your emails go through to colleagues. Gmail also got more dynamic so that you can take action straight from within your inbox, like resolving Google Docs comments. Lastly, we gave Gmail's mobile interface a good sprucing up—hello gorgeous!
Besides updating Gmail, we also brought businesses a secure (and intelligent) way to communicate no matter location or device:
Google Voice for G Suite
. Built in the cloud, Voice for G Suite is smart enough to transcribe voicemails for you and block pesky spam calls. Say goodbye to lengthy conference bridge numbers.
---
Take-home tip
: While we're on the subject, if you accidentally click "send" on an email that you didn't mean to, you can recall it by clicking "undo" at the bottom of your inbox. It appears after you've sent an email and stays on your screen for up to 30 seconds before disappearing. You can
choose the length
that it appears in your settings.
---
Putting the team in "teamwork." 
People talk all the time about how collaboration is key, but nearly everyone defines collaboration differently. (More on that in this post.) Here's our take: we think software can only be called collaborative if your tools are easy to use and if they help people stay productive. It's called "teamwork," after all.
In G Suite, we're focused on making our apps intuitive and intelligent so that people can accomplish things quicker. That's why we recently added things like
intelligent grammar suggestions
in Docs. But we think all work tools should integrate together easily, no matter if they're Google apps or apps outside of G Suite. That's why we introduced ways to
comment on Microsoft files
and beefed up
integrations with Dropbox
.
---
Take-home tip
: Keyboard shortcuts are a life-saver. If you're working in a Google Sheet, and want to add a comment quickly, type Ctrl + Alt + M.
---
We're always making updates like these to make G Suite more useful for you. Keep track of the latest on our website, and stay tuned for more recaps like this in the months to come.