ICYMI in July: here's what happened in G Suite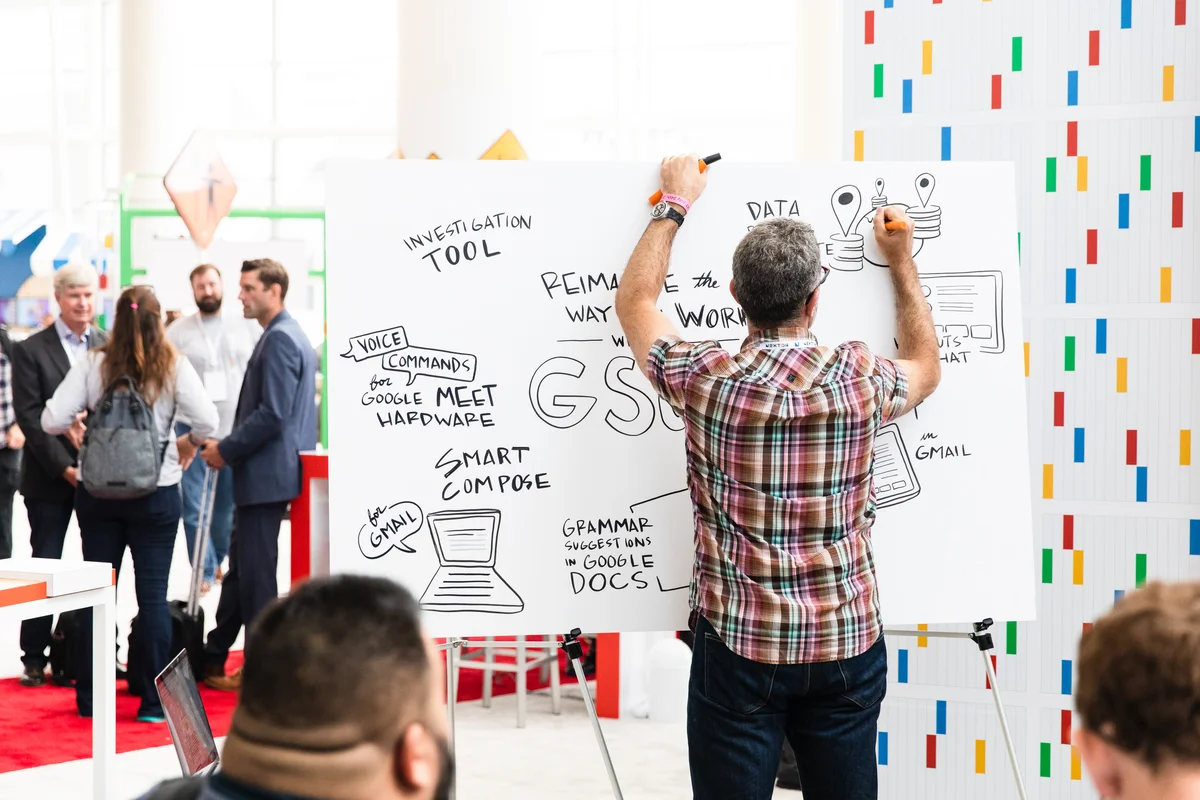 More than 25,000 folks flooded Moscone Center in San Francisco to hear about the latest cloud technology at this year's Google Cloud Next.
In short, a lot happened. Google leaders, like Prabhakar Raghavan and Garrick Toubassi, shared the latest G Suite product updates (read more). The team also hosted more than 50 deep-dive sessions explaining everything from how AI can positively impact team performance to time-saving tips to how to use partner integrations within G Suite apps. Check out our YouTube channel over the next few weeks to see keynotes and sessions for yourself.
The next Next is just around the corner: April 9-11, 2019. Mark your [Google] calendar!
Got a Google Sheet that you want to pay special attention to? You can be notified the minute that someone makes a change to your spreadsheet, like, say, if you're tracking changes to quarterly revenue figures closely.
Open up your Google Sheet and select Tools > Notification rules at the top. Choose how and when you want to get "noties" and click "Save."
→ Now Calendar gives you the option to "propose a new time" in invites so that you can reschedule meetings faster.
→Drive will surface information based on more search parameters to help you track down what you need quicker—stuff like top collaborators, suggested search queries and file types, edit history, priority items and more.
→ We published a new Salesforce Add-on in Sheets to help businesses import data and reports from Salesforce into Sheets and vice versa. We also have a new integration with SAP ERP. Speaking of Sheets, we're making it easier to connect Sheets to BigQuery to analyze your data.
→ Now Admins can assign "main work locations" for employees in Calendar (this helps the system more easily suggest a room). Go to the Admin Console and click Apps > G Suite > Settings for Directory > Profile editing and choose "Work location."
Check out the full recap of product updates in July. Cheers!