ICYMI in November: here's what happened in G Suite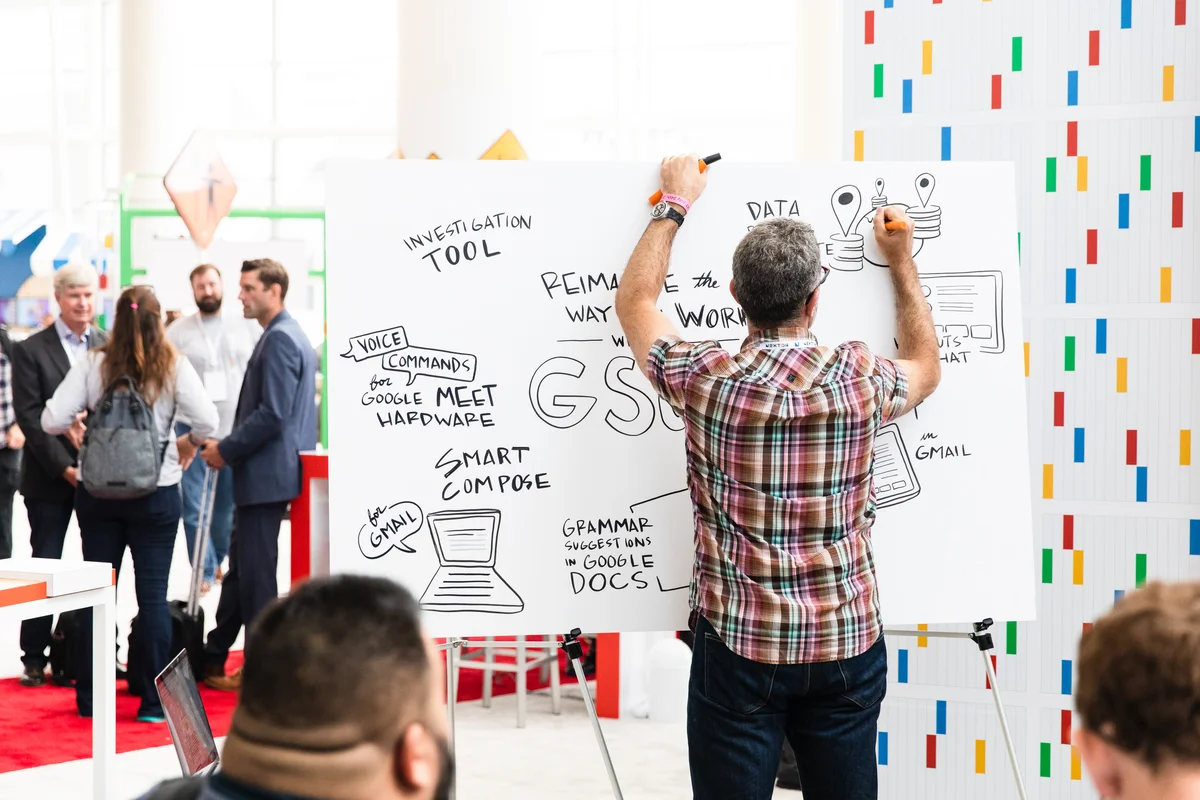 Sorry we missed you these past two months. Next Tokyo and London were at the top of our to-dos. Check out the keynotes to catch the highlights.
In case you're curious, we improved the G Suite Developer hub this past month to make it easier for developers to track projects from one place. We also launched a way for you to integrate content from third-party apps directly into your email drafts. With Compose Actions in Gmail, you can do things like add attachments from other apps into emails.
Now you can make a Google Doc even faster. Type in "doc.new," "docs.new" or "document.new" into your web browser and a new Google Doc will appear. Less clicks!
→With one click, you can get others to join your meeting as you're hosting it. Click "add people" at the top of your participant list in Hangouts Meet—up to 100 people can join now. Bring your friends!
→ Admins can make even stricter password requirements for users. Check it out.
→ Formatting presentations takes time, but we're making it even easier in Slides. Now, you can double-click the tool icon to enter "persistent" mode to make changes all at once.
→ You might've noticed a new icon at the top of your Google Docs, Sheets, Slides or Drawings. Use the squiggly-line icon to access the activity dashboard—a great place to see stats or adjust privacy settings in documents.