New ways to comment on Microsoft files (and more) in Google Drive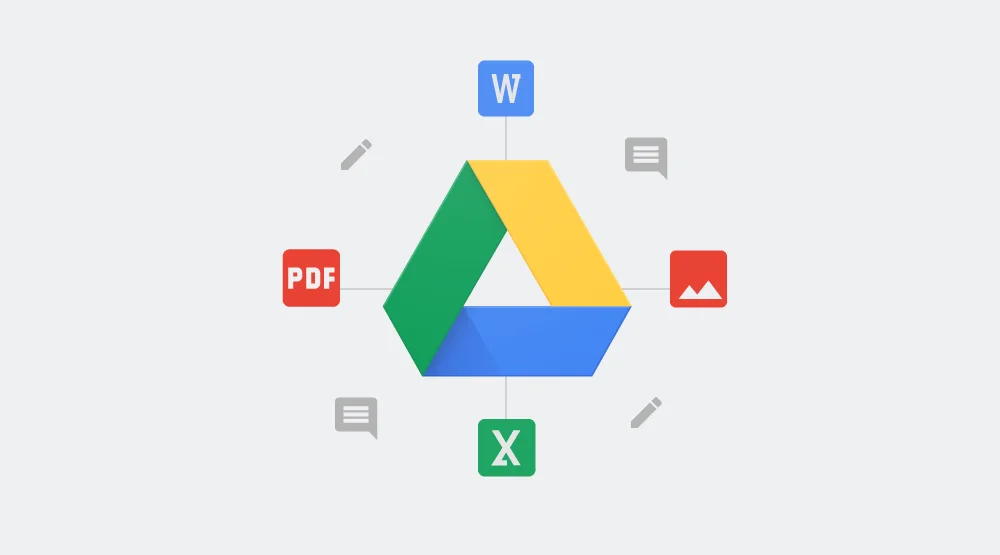 Google Drive makes it easy to store and share files in the cloud so you can collaborate securely with your teams and clients while on the go. And we understand that teams work with all kinds of files and tools to get things done. Starting today, we're making it possible to comment directly on more file types including Microsoft Office files, PDFs and images—without having to convert them into Docs, Sheets or Slides.
When you're collaborating with an external agency, negotiating a contract with a client or coordinating a sales agreement with a supplier, chances are you're dealing with multiple file formats. With this update, you can now comment on those files in Drive the way you're used to in Google Docs. In the Drive preview pane, comment, assign tasks, or mention coworkers and the people you work can reply back, even if they're not using G Suite. Let's say your coworker opens a file on her Windows laptop using MS Word, she will see your comment in the file and can reply right from there.
Provide quick feedback on the most popular file formats, including Word, PowerPoint, Excel and PDF files, in the
Drive preview pane
.
With commenting in Drive preview, you won't need to open up other tools to complete tasks. Instead, open Microsoft Office files, like Word, Excel and PowerPoint, in Drive preview and give feedback in comments then get back to work.
AODocs, a company that helps enterprises replace their legacy document management applications and automate business processes integrated with Drive, has been testing the new Drive commenting feature for the past few months. As AODocs helps companies transition from legacy systems, they often collaborate across various licensed software.
"We frequently use the comments feature in Google Docs and Slides when preparing specification documents, reviewing project proposals and creating marketing materials," says Stéphane Donzé, chief executive officer and founder of AODocs. "With commenting in Drive Preview feature, we can now extend the same collaboration, review and validation processes to Microsoft Office Applications, images and PDFs."
Collaborate on Excel files—as well as other Microsoft files—all within Google Drive.
The ability to comment in Drive preview mode is just one example of interoperability between G Suite and Microsoft Office products. You can also use a Drive plug-in for Outlook to make it easier to insert files stored in Drive to an Outlook email and save incoming attachments to your Drive from Outlook. Our help center has more specifics on how to enable the plug-in for admins.

Of course, you can also convert Microsoft Office files into Docs, Sheets or Slides. In Google Drive, right click on an Office file and click Open. Then select Docs, Sheets or Slides. Lastly, you can choose to edit Microsoft files without converting them fully using Office Compatibility Mode (OCM).
With G Suite, you can work the way you're used to working.
Get started
.