Think macro: record actions in Google Sheets to skip repetitive work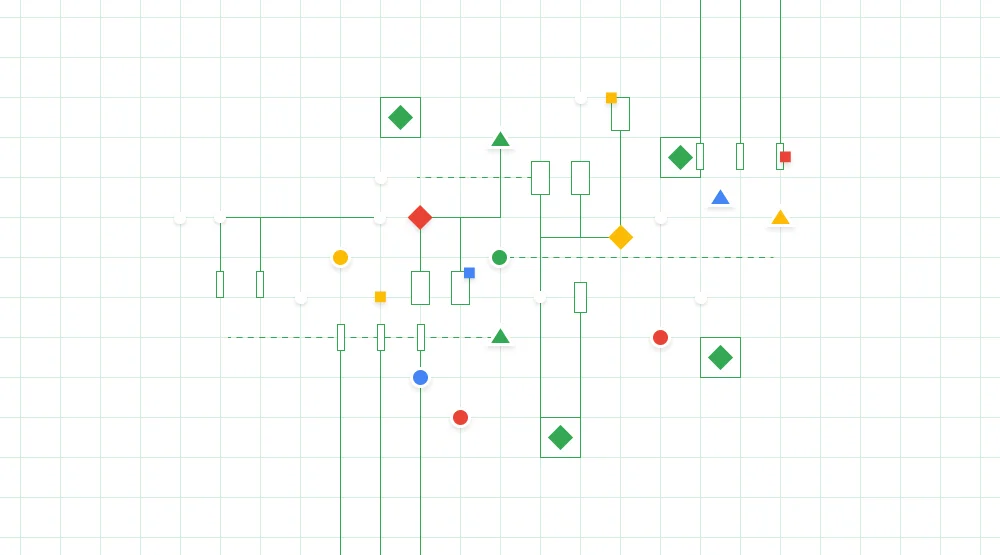 Since their debut nearly 40 years ago, spreadsheets have remained core to how businesses get work done. From analyzing quarterly revenue to updating product inventory, spreadsheets are critical to helping companies gather and share data to inform quicker decisions—but what else can you do if they're in the cloud?
We've been focused on making Google Sheets better for businesses for this reason, which is why we've recently added new features to help teams analyze and visualize their data. Today we're adding more updates to Sheets, including a way to record macros in the cloud to automate repetitive tasks, as well as more formatting options. Check it out.
Record macros in Sheets, skip mundane tasks
We want to help companies automate work by approaching macros differently: cloud-first. Starting today, you can
record macros
in Sheets. Let's say you need to format new data imports or build the same chart across multiple sheets of quarterly data. Repeating the same steps manually can take hours, but the Sheets macro recorder lets you record those actions and play them back on command without having to write any code.
Here's how it works: when you record a macro, Sheets converts the macro actions into an Apps Script automatically. If you want to update your macro, you can simply edit the script directly instead of having to re-record the macro from scratch. You can also write your own Apps Script functions and import them as new macros.
The best part about Sheets Macros is that they're built for use in cloud-based files, which means that teams can run macros at the same time that others are working in the sheet without interrupting them. For example, a finance team having a budget meeting can run macros while reviewing the same spreadsheet. It also means that coworkers or clients won't be forced to download sensitive files to use your macros. Since your Sheets files are in the cloud, you can keep tighter controls over who can view and re-share your data.
More updates to Sheets
You may have noticed that over the past few years we've put effort toward building Sheets features to help businesses view, analyze and share their data more easily. This includes adding new chart types (waterfall and 3D), ways to embed charts while keeping data up-to-date in Docs and Slides (even if you move files), more functions (up to 400+ now), additional formatting, print options and more.
Today, we're adding even routinely requested features, including the ability to add printing page breaks, custom paper sizes, more options for row and column grouping and a way to add checkboxes in cells. We've also made it possible for you to group your data by time frame (like week, month or year) when you create pivot tables.
Speaking of pivot tables, our engineering team has also been hard at work bringing the power of Google's artificial intelligence into Sheets to help teams know what their data knows. You might have noticed that we recently added intelligent pivot tables in Sheets to help analyze and find new insights, no matter how skilled you are at data analytics.
Companies like Whirlpool Corporation and Sanmina are using Sheets for more collaborative data analysis. These latest additions are designed to make Sheets a go-to resource for businesses and will roll out over the next few weeks. Learn more about Sheets on our Learning Center.