Get creative with Google Illustrations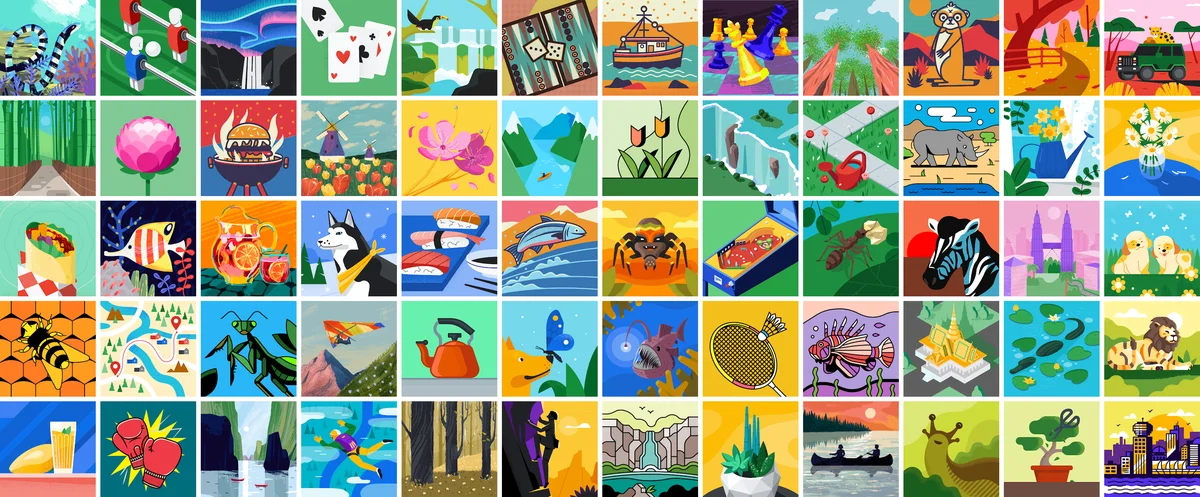 A picture is worth a thousand words, as the saying goes. And that's definitely true online, where often we choose a single picture to represent our digital identities. On Google, a single image acts as a reflection of you across a variety of products, like when you send an email, write a comment on a document  or share your location with your family on Maps. 
Of course, people have different preferences of how they want to be represented digitally. Some prefer a photo of themselves, others might select a pet, and there are those who choose an object that might show a hobby or causes they support. But for some people, there isn't an option that's a good fit for them. Access to technology, social context or privacy concerns might prevent them from using an actual photo as a profile picture.
To give everyone more safe, creative and personalized options for profile pictures, we are introducing new Google Illustrations. Google Illustrations are a collection of customizable images that anyone can use to design the image of their choice to represent them across most Google products.
Inclusive and versatile
We all have different tastes and preferences. Whether you are a cat person, a foodie or an avid traveler, we've got you covered. Try searching for a place in your home country, a hobby you share with your friends, an animal or mythical creature that you like. Our collection of illustrations is inclusive of various cultures, interests and backgrounds. 
Customized to be truly yours
You can adjust illustrations' colors and focus to your own taste, whether you want to use the whole object or only a portion of it. Try focusing on individual elements of the images. The result might be a completely unique and different profile picture!
How to get an Illustration 
You can see the new Google illustrations when you set your profile picture in Google Workspace and Contacts on Android. Access them easily via the Profile picture in the top right corner of the app. Browse the collection or search for a specific image to find options.
Quick entry point to set your profile picture
As soon as you create and save your profile picture, your friends, family and people you connect with will be able to see it across many Google products.
We're working on bringing Google Illustrations to more Google products and platforms like iOS and Web. We are also expanding the collection, so stay tuned for more updates.