Dance Tonite, an ever-changing VR collaboration by LCD Soundsystem and fans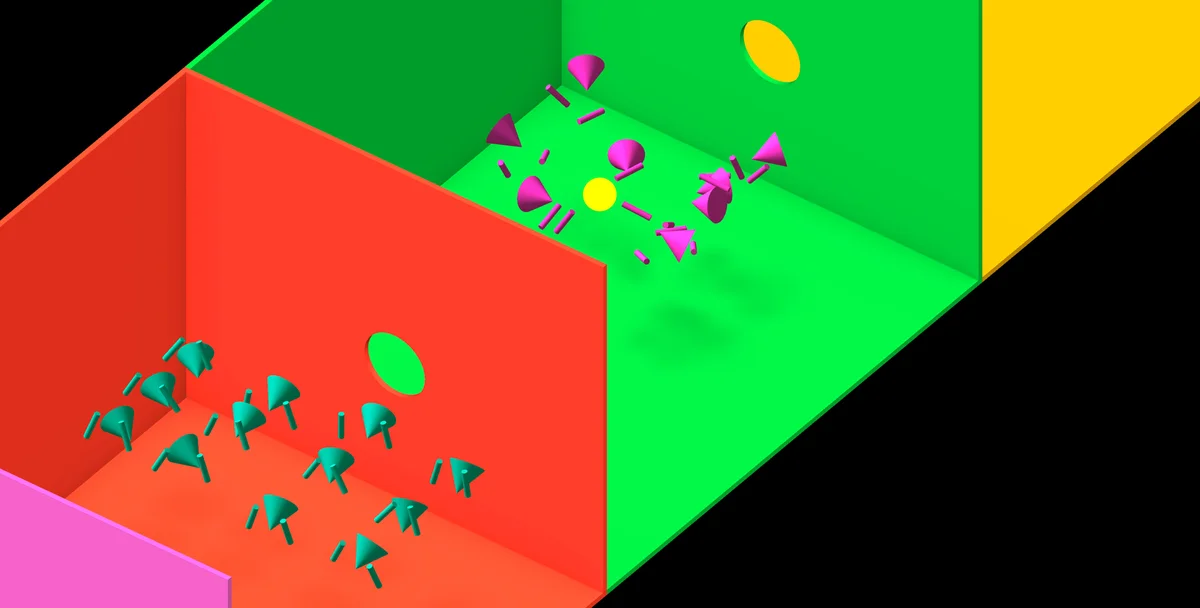 Sometimes beautiful things happen when worlds collide. In 2002, LCD Soundsystem mashed together electronic dance music and punk rock—an unlikely pairing that brought fun and humanity to two genres that had moved away from their experimental beginnings. I've always admired the band's combination of minimalism, honesty, and contagious energy—and today I'm pleased to introduce Dance Tonite, a VR collaboration celebrating LCD Soundsystem's latest single, "Tonite."

Dance Tonite takes an exuberant, unexpected approach to virtual reality. It's a dance party. And it's also a dance viewing party. In it, you go from room to room experiencing a series of dance performances created entirely by fans. All choreography was recorded using room-scale VR setups, which use headset and controller tracking to reflect your physical movements in your virtual environment. Instead of just mirroring your movements, we turn your room-scale VR kit into a DIY motion capture tool; if you have one, you can add your own moves to the party.

This video might help to explain.

Individual performers in Dance Tonite are represented by simple moving objects—just a cone and two cylinders. Even though they're all represented by the same basic shapes, the experience captures the idiosyncrasies of each person's movements. The constraints encourage creativity and diversity, while the overall experience expands and changes with each new contribution.

Dance Tonite was designed to work across different devices. If you have Daydream View, you're on stage watching the performance move around you.

If you happen to have a room-scale VR headset, go on and add your moves to the experience.

And if you don't have a VR headset, not to worry. You can still watch the experience from a bird's-eye view with the ability to click on any performer's head to see it from their perspective.

Dance Tonite uses WebVR, a new open standard that brings high-quality VR content to the web. That means that you can enter the experience through a single URL–no apps or downloads needed. As developers, we were able to create a scalable experience using web infrastructure and a single codebase.
See you at Dance Tonite. Remember to dance like nobody's watching.*

*Millions of people are watching.