Daydream: Bringing high-quality VR to everyone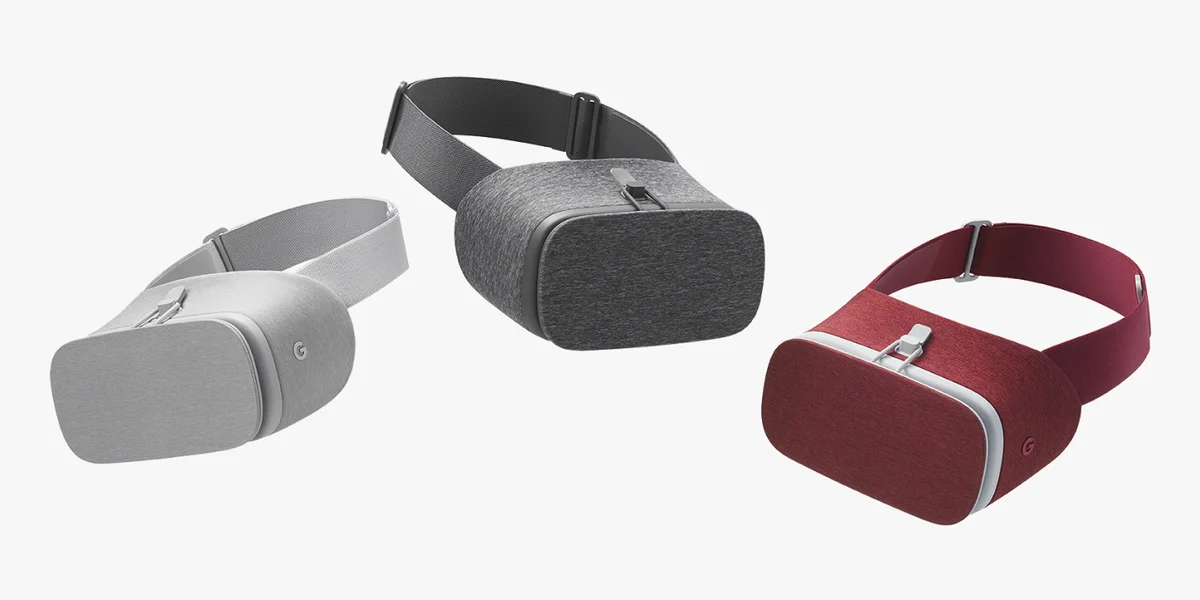 We love virtual reality. Unlike any other technology or screen, VR can make you feel like you're somewhere else. Without a ticket, you can get front row seats at Coachella and visit a world-renowned museum to see extinct animals come back to life. You can take field trips to almost anywhere and capture vivid moments you can revisit anytime. It's transporting.
At I/O this May, we announced Daydream, our platform for high-quality mobile VR. Our goal for Daydream is to simplify the complexity behind virtual reality. It should be mobile so you can easily carry it with you, and it should be friendly and accessible so everyone can enjoy using it.
We've been working with developers, smartphone companies and content creators to make the dream a reality—and now, we're excited to share updates across the three key elements of Daydream: smartphones, headsets and VR experiences.
Pixel, the first Daydream-ready phones
With Daydream, you simply pop a Daydream-ready phone in the headset to start exploring. Powered by Android 7.0 Nougat, Daydream-ready phones are built with high-resolution displays, powerful mobile processors and high-fidelity sensors—all tuned to support great VR experiences. Google's newest Pixel and Pixel XL are the first Daydream-ready phones, and there are a lot more on the way from leading Android smartphone makers.
Daydream View, the first Daydream-ready headset and controller
Today, we're announcing
Daydream View
. Designed and developed by Google, it's the first Daydream-ready headset and controller.
Daydream View is:
Comfortable. Inspired by the clothes we enjoy wearing, the headset is made with soft, breathable fabric. It is 30% lighter than similar devices and is designed to fit over eyeglasses.

Easy to use. Just drop in your Daydream-ready phone and you'll be ready to go. The phone and headset have an auto-alignment system so you don't have to worry about cables or connectors.

A big part of what makes Daydream View special is the Daydream controller. This small yet powerful controller lets you interact with the virtual world the same way you do in the real world. It points where you point, and is packed with sensors to understand your movements and gestures. You can swing it like a bat or wave it like a wand. And it's so precise that you can draw with it. The controller slides right inside the headset when not in use, so you don't have to worry about losing it in your bag or between couch cushions.
Yours. Daydream View is designed with choice in mind. The headset fits phones big or small, so it'll work with any Daydream-ready phone you choose. And just like your clothes, the headset comes in different colors—Slate, Snow and Crimson—so you can choose the color that matches your style.

Incredible experiences

From the universe of YouTube videos to a magical world where you can cast spells and levitate objects, there is a wide range of experiences coming to Daydream:
Enjoy the best of Google. We've brought some of the most popular Google apps into VR. With YouTube, you can watch the entire library of videos on a virtual big screen and experience immersive videos from creators like Buzzfeed, PrankvsPrank, Meredith Foster, CollegeHumor, Tastemade, UnboxTherapy and VSauce2. Use Google Street View to see curated tours of more than 100 of the world's most amazing places like the Pyramids and the Taj Mahal, or just search to explore everywhere else. Google Play Movies makes tens of thousands of movies and TV episodes available in your own virtual theater. And Google Photos displays your 360° captures in a whole new way.


Explore new worlds. Teleport from anywhere to pretty much everywhere with immersive stories and content from our partners, including The New York Times, The Wall Street Journal and J.K. Rowling's Wizarding World of "Fantastic Beasts and Where to Find Them," as brought to life by Warner Bros.


Kick back in your own personal cinema. Experience sports, live events and more with MLB and NBA. Plus, you can watch top shows and movies on your own virtual big screen with Hulu, HBO and Netflix.


Get in the game. Go from the sidelines to the center of action with dozens of titles, including Wonderglade, Gunjack 2, LEGO® BrickHeadz, Mekorama, Need for Speed, EarthShape, Danger Goat, Home Run Derby and Hungry Shark World.
Daydream View arrives this November at the Google Store and our retailer partners across five countries:
United States: Verizon, Best Buy; $79 (USD)

Canada: Bell, Rogers, Telus, Best Buy; $99 (CAD)

United Kingdom: EE, Carphone Warehouse; £69 (GBP)

Germany: Deutsche Telekom; €69 (EUR)

Australia: Telstra, JB Hi-Fi; $119 (AUD)
In the U.S., Daydream View will be available for pre-order starting October 20 at Verizon and the Google Store. Slate will be available in all countries at launch, and Snow and Crimson will be coming to the U.S., U.K. and Australia after. Sign up on the Google Store to get notified when Daydream View becomes available.
All of this is just the beginning of our work with Daydream. In the coming months, we'll be launching with more apps and partners, and over the coming years, we'll continue our goal of bringing high-quality, mobile VR to everyone.