Empowering changemakers with Daydream Impact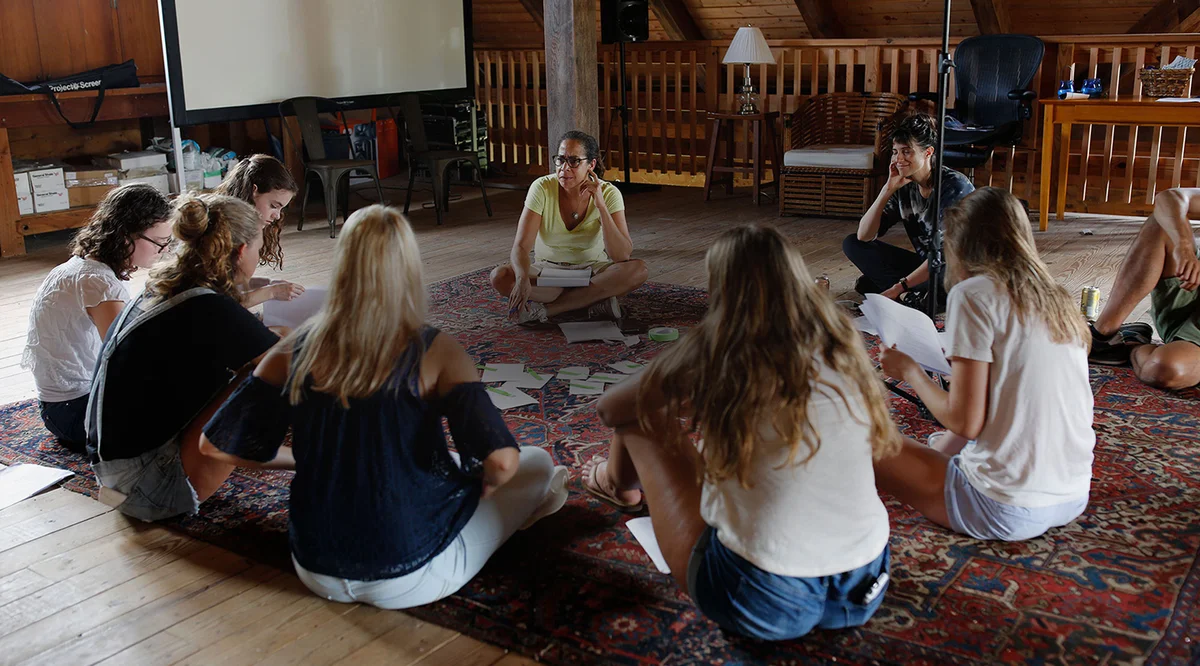 It's one thing to read a news report about polar ice caps melting, but it's another to hear the wind whipping against a towering glacier as you watch huge chunks of ice break off and tumble into the water below. With VR video, it's possible to experience things that are rare or places that are far away or even impossible to get to. And short of actually being there, there's no better way to understand the great challenges and opportunities of our world. Virtual reality can help people learn more and feel a part of important but distant problems.
Awareness is the first step toward driving social change, but organizations and changemakers often lack the resources or knowledge to use VR to shine a light on the causes they care about. That's why we're launching Daydream Impact to help organizations, creators, and changemakers make their programs even more powerful using virtual reality.
Daydream Impact focuses on three common bottlenecks we have identified: a lack of training on how to create VR video, difficulties accessing camera equipment and tools to showcase their content, and little exposure to how VR has been used creatively to tackle big challenges.
To help provide changemakers with training, we've created a VR filmmaking course on Coursera, which anyone can take. The course begins by outlining basic hardware requirements and pre-production checklists, and it shares tips for getting the best VR footage including best practices from other creators. The training also covers all the post-production work required to create the video and concludes with guidance on how to publish and promote the video.
Second, we're launching a loaner program to give qualified projects access to equipment to capture and showcase VR pieces—this means a
Jump Camera
, an
Expeditions kit
, Google Daydream View and a Daydream-ready phone. Similar to our
Jump Start
program for creators, organization leaders will be able to
apply for the program
. Successful applicants will have six months to capture and refine their work and showcase it to their stakeholders.
VR Action Lab - Daydream Impact project

Eastern Congo Initiative - Daydream Impact project

Springbok Cares - Daydream Impact project

Rising Seas - Today & Tomorrow - Daydream Impact project
We've been working with several organizations to help shape and refine this program, and they've already created VR content and programs that's helping them advocate for their causes:
We'll share more on upcoming projects and case studies in 2018 with World Wildlife Fund & Condition One, UNAIDS, the International Committee of the Red Cross, Starlight Children's Foundation, Protect our Winters, and Novo Media.
It's our hope that Daydream Impact will help organizations tell their stories more effectively, or even change the way they operate, using VR. In a world full of information, virtual reality can help advocates inspire, connect, and bring change.