Explore museums in a new way with Tango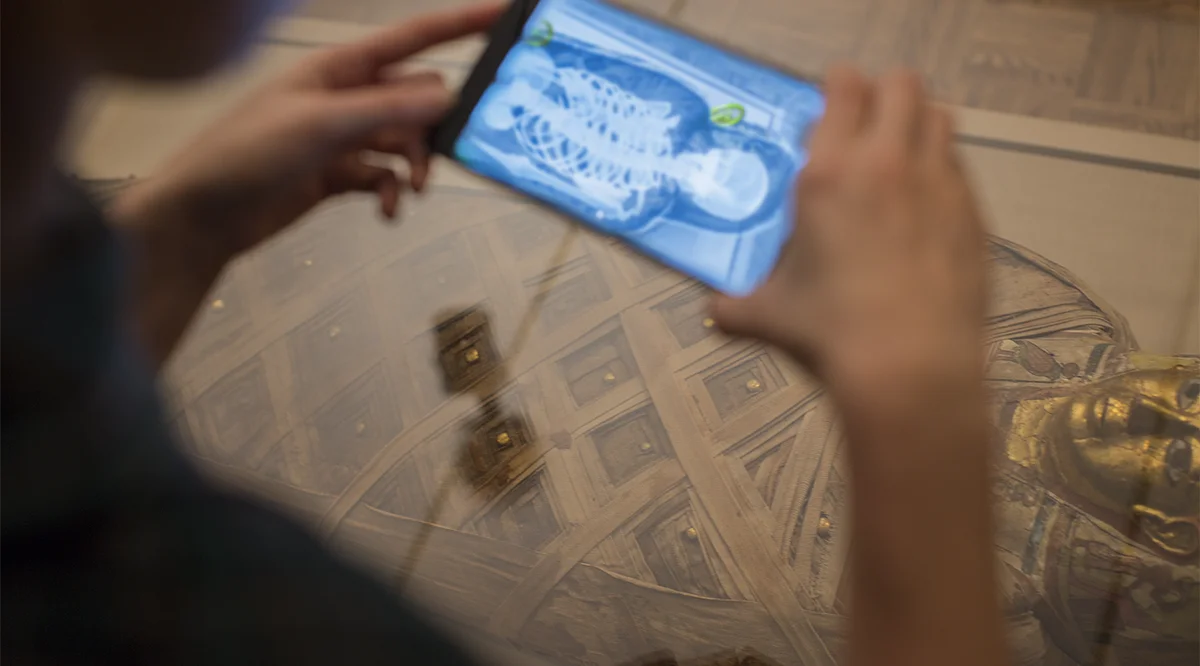 Museums can be great teachers. From art and science to culture and natural history, they educate and inspire us. Still, display signs and audio guides can only convey so much. What if you could explore museums in a different way?

With Tango's location and augmented reality (AR) capabilities, you'll soon be able to experience museums around the world in a whole new way—starting with the Detroit Institute of Arts. In partnership with GuidiGO, the Detroit Institute of Arts has built Lumin, a mobile tour that uses Tango capabilities to add AR interactivity and information to further enrich your visit. When you visit the Detroit Institute of Arts, just head to the front desk and ask for the Tango enabled Lenovo Phab 2 Pro phone to explore a variety of works, including:
Mummy - Ancient Egypt
Mummies give us insights into ancient burial rituals. With the app's AR overlay, you can peer beneath the sarcophagus and even the mummies' bandages to explore an X-ray-like view of the skeleton.
Ishtar Gate - Ancient Babylonia
The Ishtar Gate once stood six stories high. Now, with the power of Tango's motion tracking technology, you can visualize the gate at scale and see where the Detroit Institute of Art's 3x4-foot mosaic piece fits into this architectural wonder.
Limestone Reliefs - Mesopotamia
The limestone relief was originally painted with vibrant colors, which have long since faded. By looking through your Tango enable device, you can tap on the relief to see what it would have looked like when it was first created thousands of years ago.
Cylinder Seal - Mesopotamia
Small round cylinder seals were once used to make impressions on clay for items like jewelry and signatures for administrative purposes. Now, instead of just seeing the seals in a case, you can roll the seals in AR to see the written characters and figurative scenes that they create.
This is just the beginning of how you'll be able to use Tango in museums to see more, hear more and learn more. Stay tuned as we bring Tango to even more museums around the world.