Get a closer look with Street View in Google Earth VR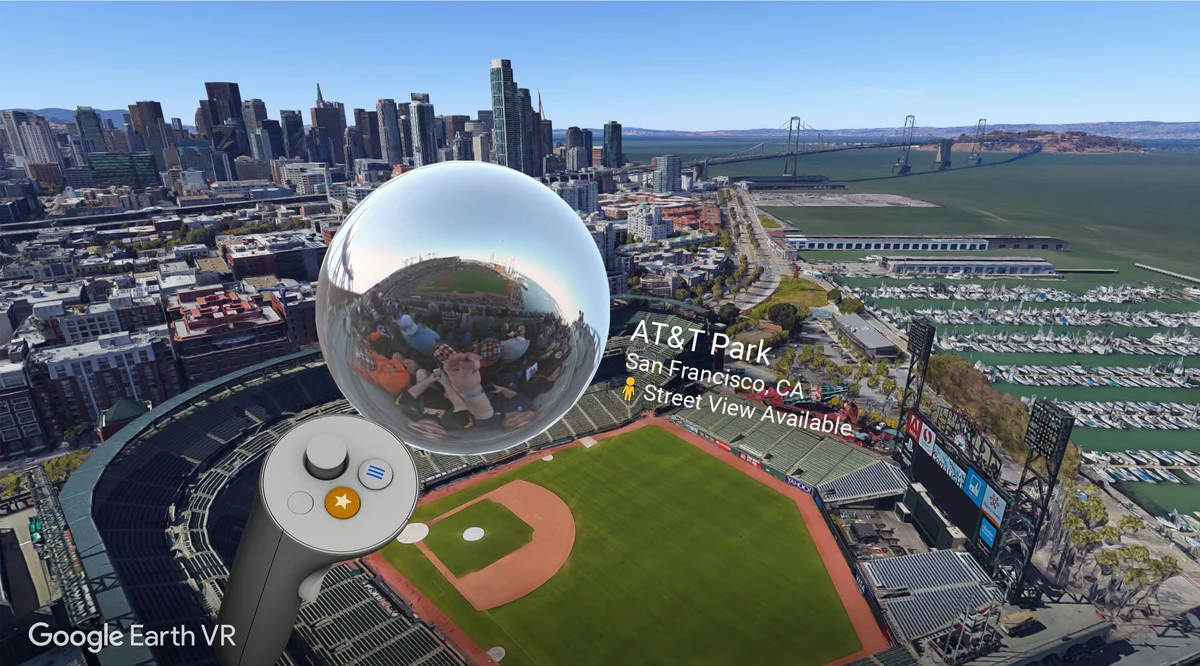 With Google Earth VR, you can go anywhere in virtual reality. Whether you want to stroll along the canals of Venice, stand at the summit of Mount Kilimanjaro or soar through the sky faster than a speeding bullet, there's no shortage of things to do or ways to explore. We love this sense of possibility, so we're bringing Street View to Earth VR to make it easier for you to see and experience the world.
This update lets you explore Street View imagery from 85 countries right within Earth VR. Just fly down closer to street level, check your controller to see if Street View is available and enter an immersive 360° photo. You'll find photos from the Street View team and those shared by people all around the world.
If you need a fun place to start, check out a couple of our favorite spots. Make your way out to AT&T Park in San Francisco, or head to the Old Port in Westeros … er, Croatia to see King's Landing from "Game of Thrones."
The new version of Earth VR is available today for the HTC Vive and Oculus Rift. And if you don't have one of those systems, you can still check out Street View in VR with your phone—just download the Street View app for Daydream and Cardboard.