Introducing the next generation of Jump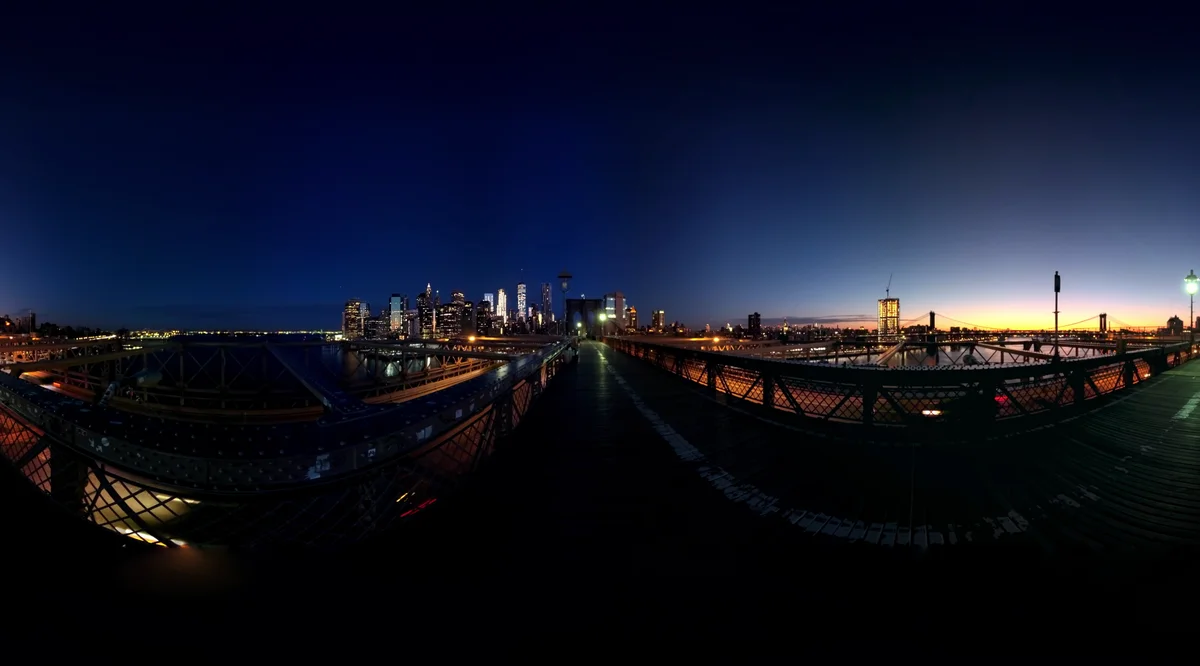 Virtual reality video lets you experience the world in amazing ways—it can put you in the front row for your favorite band, take you on the field during the championship game, or bring you under the sea to explore coral reefs. However, VR filmmakers still face challenges bringing their stories to the world—cameras are bulky, post-production is time-intensive, and each step can be difficult and expensive.
To enable more great VR films, today we're introducing the next generation Jump camera— the YI HALO—and Jump Start, a program to get Jump cameras into the hands of more filmmakers than ever before.
We launched Jump in 2015 to simplify VR video production at every step from capture to playback. The Jump team partners with top camera manufacturers to build professional, high-quality VR cameras. Footage from those cameras runs through the Jump Assembler, which uses sophisticated computer vision algorithms and the computing power of Google's data centers to create 3D 360 video. Amazing VR videos have been made with Jump, such as The New York Times' Great Performers collection, Within's "The Possible" series, the NFL Immersed series, and Wevr's "Internet Surfer" video.
Introducing YI HALO - the next generation Jump camera
Built in partnership with YI Technology, the YI HALO is simple to use, gives creators the control and flexibility to explore, and works seamlessly with the Jump Assembler.
The next generation Jump camera - YI HALO

YI HALO is built from 17 cameras including the new Up camera.

Live camera preview with the Android companion app.
YI HALO makes production easier than ever for VR filmmakers. It has 17 4K unit cameras, including an optimally-placed Up camera, to capture immersive scenes that transport viewers. Derin Turner, Production Director at VR Playhouse, noted "This camera and Jump ranks as one of the best and easiest pieces of equipment and platform to use on the market."
Creators also get more control and flexibility with the YI HALO. At less than 8 pounds, the YI HALO can be transported anywhere, and doesn't limit them when they're trying to capture a tricky shot. The internal battery lasts for 100 minutes of continuous shooting, so creators can get "one more take." Filmmakers also love the YI HALO Android app that doubles as a remote control and live preview tool.
Filmmakers' visions come together via the Jump Assembler, which ensures seamless, artifact-free stitches that are ready in a few short hours. The YI HALO camera has been built to natively work with the Assembler. "The camera combined with the stitching algorithm is the best 360 video solution in the industry," said Jay Spangler, Executive VR Producer for Two Bit Circus.
YI HALO will go on sale this summer, with units available today to select creators. Interested creators can find more info on the YI HALO website. To see more of what the camera can do, check out this footage (best viewed in VR).
Jump Start - bringing Jump cameras to more creators
To get Jump cameras into the hands of more filmmakers than ever before, today we're also announcing Jump Start. Jump Start gives selected filmmakers both free access to a Jump camera and free unlimited use of the Jump Assembler for their VR film. Over the next year, the program will give over 100 creators these tools and enable them to make their vision a reality. Applications to Jump Start open today, and filmmakers have until May 22nd to apply.
We've been wowed with VR filmmakers' creations, which included treks up glaciers and mesmerizing music videos. We can't wait to see more.
Jump Start creator, Anthony Bonello directing from the side of a glacier. Photo credit: Angela Percival

Anthony's film takes you to the wilds of the backcountry. Photo credit: Angela Percival

Jump Start creator, Jenn Duong on the set of Banks' "3 Corners to the Recollection of My Future." Photo credit: Brandon Fuller, 1215creative

Another behind the scenes look at Jenn directing "3 Corners to the Recollection of My Future." Photo credit: Brandon Fuller, 1215creative
We're excited to bring Jump to more creators with the YI HALO and Jump Start. If you're at NAB in Las Vegas this week, come see the camera in person at the Google booth.