Introducing the Tilt Brush Artist in Residence Program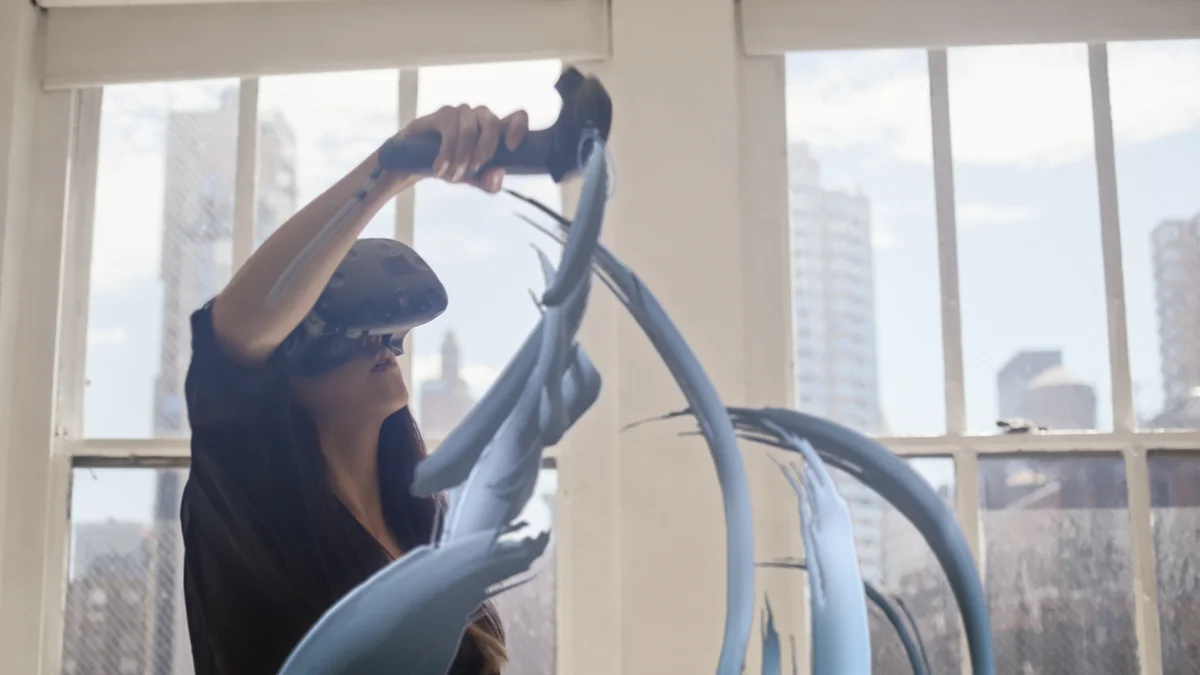 When your paintbrush and canvas have as many possibilities as your imagination, amazing things can happen.
Tilt Brush, a virtual reality app from Google, lets you paint in three-dimensional space, walk around your brush strokes from any angle, and use fantastical materials like fire, stars and rainbows. Since we launched Tilt Brush in April, we've seen professional artists and everyday doodlers alike make some incredible creations.
We've also been working closely with more than 60 artists to help them explore their style in virtual reality as part of the Tilt Brush Artist in Residence program (AiR). Coming from a wide range of disciplines, these graffiti artists, painters, illustrators, graphic designers, dancers, concept artists, creative technologists and cartoonists have all brought their passion and talent to create some amazing art with Tilt Brush. Beginning today, you can explore the AiR site to see their creations, and we'll be continually adding to it moving forward.

The Tilt Brush team created AiR to help artists explore the possibilities in virtual reality as a medium. But by working side by side with our engineering teams, these artists have also given feedback to inspire new features for Tilt Brush.
For example, Steve Teeple and Sougwen Chung suggested new ideas for how to export Tilt Brush sketches in new formats, making it easier to render and animate. Glen Keane, long time Disney animator, inspired the Media Library feature that lets you import 3D models into your sketches. And when Antonio Canobbio, creative director at Titmouse Animation, needed a very tapered marker for one of his pieces, we created a slimmer brush for him. Another resident artist, Peter Chan, quickly discovered the new brush and used it exclusively to paint "The Rescue," seen below. Now anyone with Tilt Brush can use the new brush. Finally, our new YouTube export feature was a top request from artists in the AiR program.

The Rescue by Peter Chan, Artist

Sougwen Chung - Artist and Creative Technologist

Alex Hirsch - Writer, Director, Voice Actor & Producer

Steve Teeps - Artist and Creative Technologist
There's much more to come from Tilt Brush and our Artists in Residence. We'll continue working with more artists over time and updating our site with what they create. If you're using Tilt Brush, we'd love to see what you've made — share it with us using #TiltBrush.