Meet the second round of Jump Start creators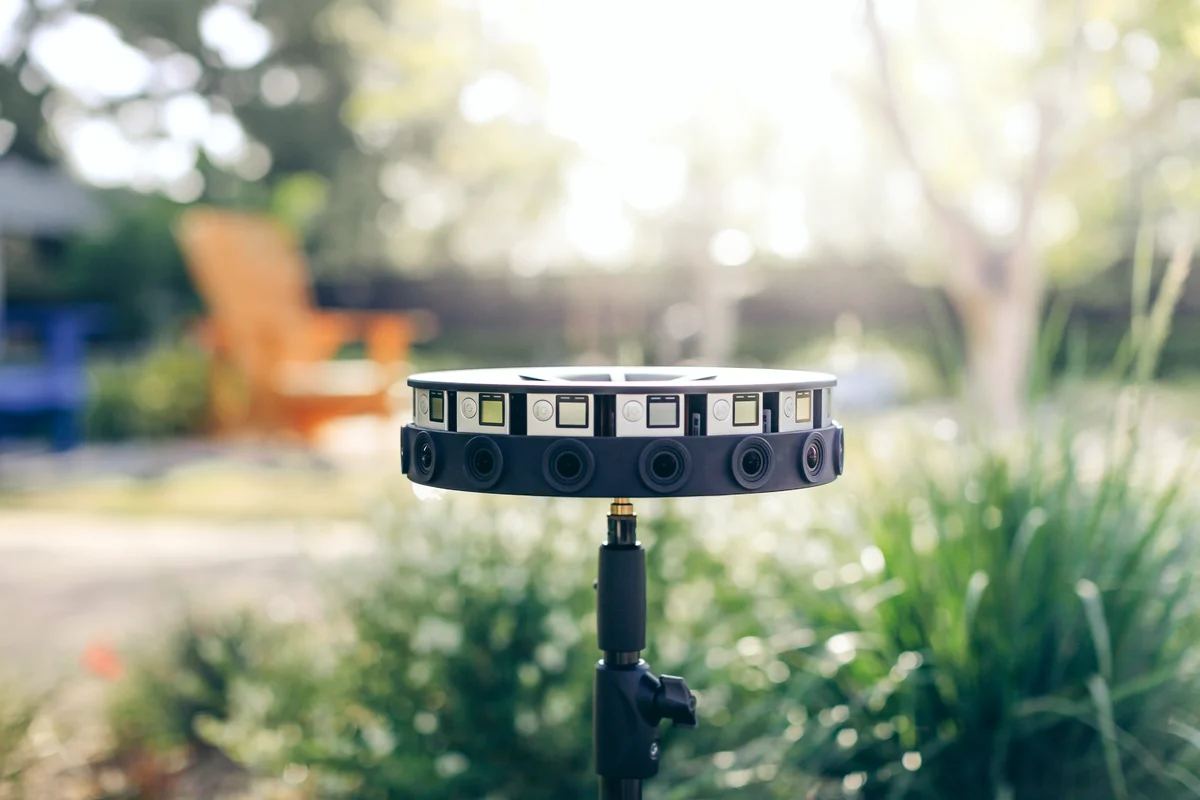 Jump is Google's professional solution for creating seamless, 3D-360º VR video. We kicked off the Jump Start program to give creators access to Jump cameras, and we recently announced the second round of Jump Start participants. They're working on some amazing stuff—everything from a VR musical to a film about a 9th century Viking raid in Ireland. Let's take a look.
Andrew Asnes
Location: New York, USA
Andrew's working on UpStage, a 360º Musical featuring Broadway composers, lyricists and stars that unfolds over five episodes as we follow a different character in each one.
Ben Ross and Brittany Neff
Location: Los Angeles, USA
Ben and Brittany are working on RESISTANCE, an episodic VR documentary about communities affected by and responding to a changing climate and a changing world.
Ben Ross and Brittany Neff
Boris Maganic and Olivier Leroux
Location: Vancouver, Canada
Boris and Oliver take viewers on a picturesque journey exploring the Squamish and Lil'wat indigenous people's culture, traditions, music and arts.
Carole Chainon
Location: Los Angeles, USA
Carole ​is co-founder of JYC, an LA-based AR and VR video production studio. She's shooting a documentary about the homeless community of NYC.
Celine Tricart—Lucid Dreams Productions
Location: Los Angeles, USA
Celine's a VR filmmaker and founder of Lucid Dreams Productions. Her team's work has been showcased at Sundance and won various awards.
Chris Campkin
Location: London, UK
Chris is a pioneering VR Cinematographer based in London.  Currently assigned in Kenya, he's documenting the future of the last pristine landscapes of the world.
Declan Dowling
Location: Wicklow, Ireland
Tile Films is producing a VR short that follows the perilous journey of a 9th century Irish child whose village is attacked by Viking raiders. 
Elle Toussi
Location: Los Angeles, USA
Elle and team will be exploring the journey of a paralympic athlete competing in the Winter Olympics in South Korea in 2018.
Emily Cooper
Location: Los Angeles, USA
Emily is working on a narrative that explores one young woman's struggle with depression. In "Move," we discover the unspoken struggles of mental illness.
Enda Grace
Location: Kildare, Ireland
Enda founded Dundara Television & Media in Ireland. His VR team is working on "Ireland, Stud Farm Capital of The World" alongside other projects. 
Fitz Cahall
Location: Seattle, USA
Fitz is creative director at Duct Tape Then Beer, a production company focused on the outdoors. Skykomish is a visual postcard for his backyard mountain playground. 
Han Yan Yuen, Huijun Duan, Sharon Yeung and Szczepan Orlowski
Locations: Shenzhen, China; Hong Kong, China; London, UK
They're working on "Meet me at the assembly line," a personalized VR documentary where an everyday shopping trip gets interesting. 
Kayla Briët, Lovely Umayam, and Adriel Luis
Locations: Los Angeles, USA; Washington DC, USA
Kayla (filmmaker/ composer/ VR artist), Adriel (curator/producer), and Lovely (nuclear policy expert/Bombshelltoe founder/chief writer), are exploring nuclear topics through art and storytelling. 
Light Sail VR
Location: Los Angeles, USA
They're working on an interactive live-action horror experience where, while camping in the forest, you unwittingly open a demon portal to the underworld.
L.Michelle Salvant
Location: Tallahassee, USA
L.Michelle is working on "The Rattler," an exclusive experience from inside the Florida A&M University Marching 100 Band.
Nate Hamlin
Location: New York, USA
"Give me your tired, your poor, your huddled masses yearning to breath free."  Nate's exploring what these words on the Statue of Liberty mean in America today.
PressureDrop.tv
Location: San Francisco, USA
PressureDrop.tv is creating a travel experience called, "Adventures in RocknRoll: Iceland "that will chronicle Iceland Airwaves 2017 and explore what makes Reykjavik such a magical destination.
Romain Vak
Location: Denver, USA
Romain's working on "The Other," which challenges implicit biases that exist deep within by facing those who carry the weight of misperception and oppression of identity.
Sarah Jones
Location: Birmingham, UK
Sarah's working on "Abandoned;" it's an artistic VR film that shows a range of urban performances in derelict spaces. 
Stina Hamlin and Jade Begay
Locations: New York City & Santa Fe, USA
Stina and Jade are working on Blood Memory VR: embark on a journey to recall where you came from and how we're all connected to the earth. 
Tod Colegrove - DeLaMare Library, University of Nevada, Reno
Location: Reno, USA
They're working on "Radical Inclusion: Sharing the Burning Man and Northern Nevada Experience" and capturing immersive content and experiences that bridge into the default world. 
Vobling
Location: Stockholm, Sweden
Vobling are working on a project about the northern parts of India: join a young girl in her everyday experience of the cotton fields. 
Youngmin Kim
Location: Los Angeles, USA
Youngmin is working on COUNTER, a highly stylized, subjective, and surreal look into the mind of a boxer and the psychology of fear in the ring.