More ways to watch and play with AR and VR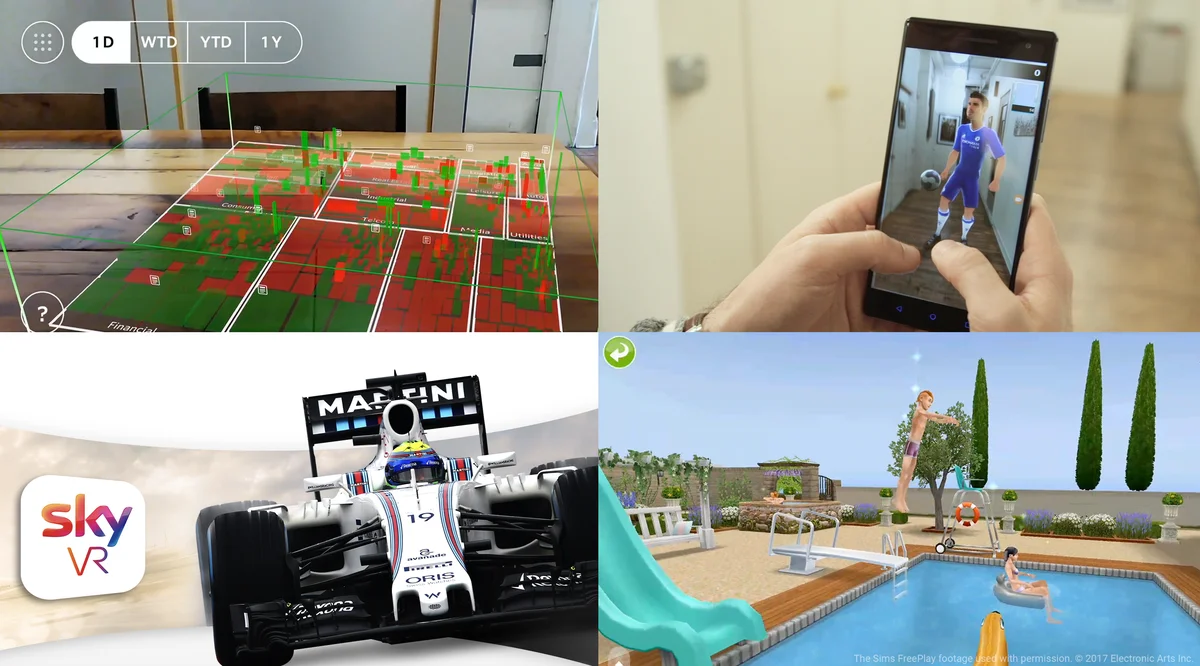 AR and VR aren't just for gaming; they're also for amazing entertainment experiences that immerse you in the stuff you love like never before. Our team is at Mobile World Congress this week, and we shared a few updates. Let's dive in.
Mobile VR: The best way to watch
We first launched Cardboard in 2014 as a simple and affordable way for everyone to try virtual reality. With only Cardboard and the smartphone in your pocket, you can travel to faraway lands, ride a roller coaster, or take a guided tour of the solar system. Today, more than 10 million Cardboard viewers have shipped worldwide. There have been 160 million downloads of Cardboard apps on Google Play—and 30 of those apps have more than 1 million downloads.
We've built Daydream with lessons learned from Cardboard. It's more comfortable, interactive, and immersive; as a result, people are spending more time using it—about 40 minutes per week. With six Daydream-ready phones and 100 Daydream apps to explore, there are lots of devices and experiences to choose from.
People particularly love video in VR. Video-watching is the top category of entertainment on Daydream. YouTube has hundreds of thousands of 360 videos available, and it's the top Daydream app in terms of time spent and number of users.
Announcing Sky VR
We're also working to bring you the best premium VR video content from partners. As of today, Sky VR joins a lineup that includes Hulu, Netflix, and HBO. The Sky app showcases a range of immersive 360 videos, including from Sky's partners like "Star Wars: Red Carpet," "Anthony Joshua—Becoming World Champion," and clips from Disney's "The Jungle Book."
Welcoming The Sims, Chelsea Kicker and WSJ AR to Tango
Tango technology powers devices that help you bring virtual objects into your world, and now three new augmented reality (AR) experiences are available. The Sims app lets you use your phone with Tango technology to travel around the Sims house; Chelsea Kicker puts a Chelsea football player right in your space, so you can take your picture with him or even try to best him at a few soccer tricks; and WSJ AR lets you visualize stock trends.
So whether you're one of millions using Cardboard, or kicking back with the best games and 360 videos on Daydream, or playing soccer with Chelsea stars on Tango, you can have incredible experiences in virtual and augmented reality that are hassle-free, comfortable, and fun.