Partner up with Detective Pikachu Playmoji in Playground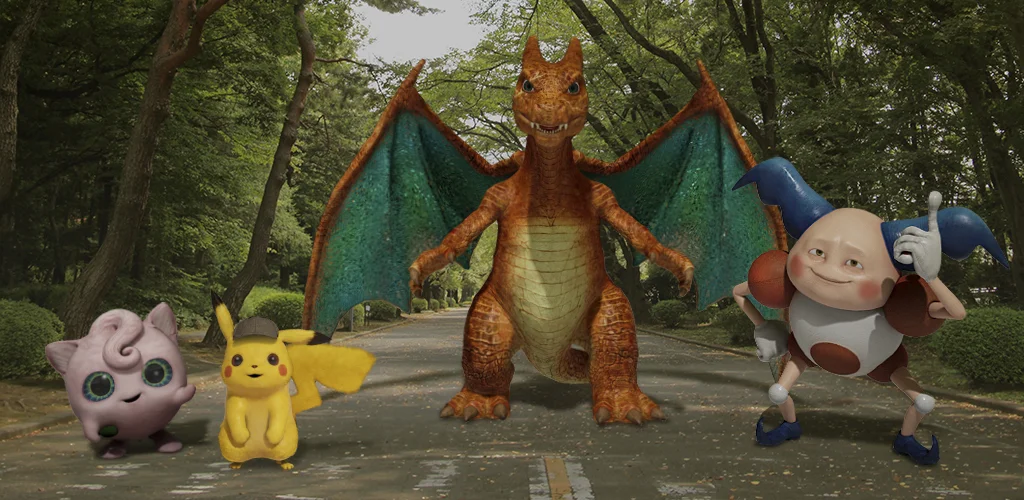 For more than 20 years, generations of fans have delved into the fantastical Pokémon universe on a mission to meet them all. Starting May 10th, you can experience the adventure in theaters in the first Pokémon live-action movie, "POKÉMON Detective Pikachu."
But you don't have to wait for the movie to come out to see Pokémon in the wild. We're launching the POKÉMON Detective Pikachu Playmoji pack today in Playground, a creative mode in your smartphone camera. Now you can partner up with Detective Pikachu, Charizard, Jigglypuff and Mr. Mime to create action-packed scenes in the real world. All you have to do is point your camera and drop one of the Playmoji (or all four) into a scene to bring them to life in your photos and videos.

The pack features Pokémon from the movie, fully animated and sounding just like their film counterparts. And thanks to ARCore's motion tracking, light estimation and ability to understand the real world, they feel like they're really there with you. You can even take a selfie with Detective Pikachu and share a smile as he reacts to your facial expressions in real time via machine learning.
So, whether you're singing alongside Jigglypuff or breathing fire with Charizard, partner up with our #PikaPlaymoji and start sharing your scenes with #DetectivePikachu on social today. Download the POKÉMON Detective Pikachu Playmoji pack now on Pixel and find it on select Motorola and LG devices.
Welcome to the world of Pokémon.