See your world differently with Playground and Google Lens on Pixel 3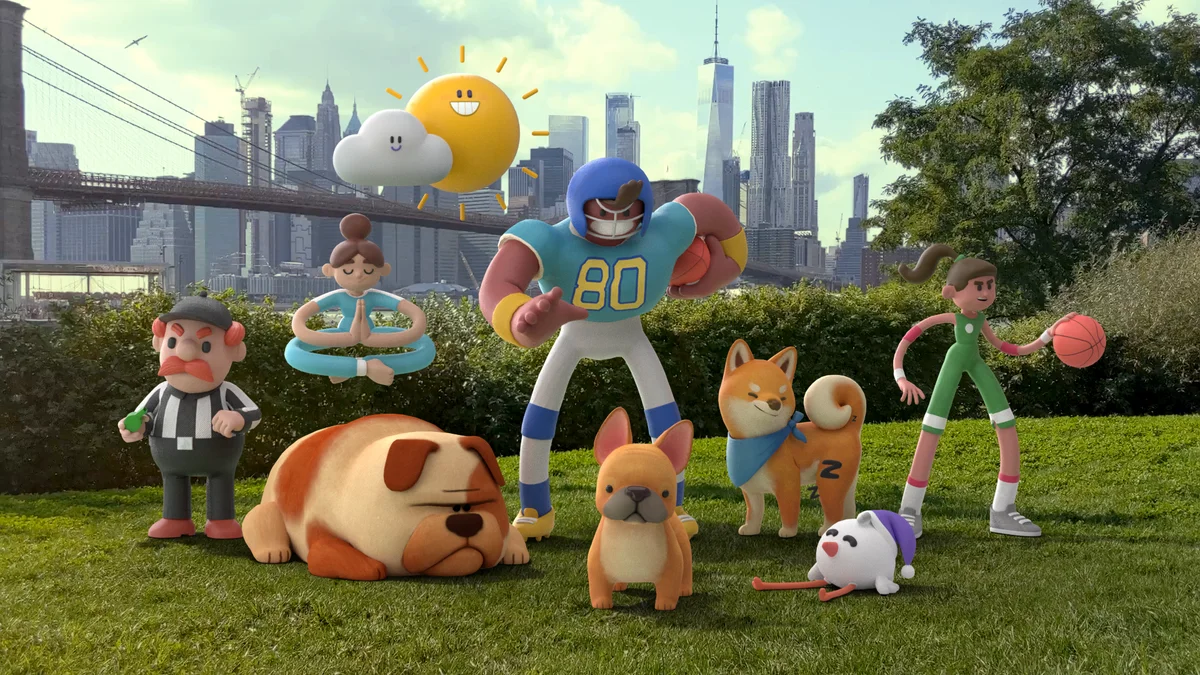 Our phone's camera has become an important part of our lives. We use it to capture moments that matter to us, like memories with our families, and the small things we don't want to forget, like handwritten notes or parking tickets. And now, thanks to advancements in computer vision, our camera can understand our world and help in new ways.
Today we introduced our most helpful camera yet on Pixel 3 and Pixel 3 XL, so you can turn your world into a playground and do more with what you see.

Introducing Playground, a new way to create and play
From reenacting scenes in "Star Wars: The Last Jedi" to hanging out with Eleven from "Stranger Things," you're already having fun with AR Stickers. Today, we're taking a big step forward by introducing Playground, a new mode in the Pixel camera to create and play with the world around you. It helps you bring more of your imagination to a scene with cameos from your favorite superheroes, stickers that animate around you and fun captions that put words where the action is.
Playground brings you more powerful AR experiences and uses AI to recommend content for expressing yourself in the moment. You can make your photos and videos come to life with Playmoji—characters that react to each other and to you—and tell a richer story by adding fun captions or animated stickers you'll recognize from Gboard.
You can snap photos on the back camera (left) or take selfies with Playmoji that respond to your facial expressions (right).
Playground also works in selfie mode, so now you can up your selfie game by standing next to characters you love, like Iron Man from the Marvel Cinematic Universe. New packs for Weather, Pets, Sports and Signs let you have everyday fun, and coming later this year, you'll be able to sharpen your dance skills with moves from Childish Gambino.
And for those moments when you aren't quite sure where to start, Playground makes real-time suggestions to recommend content based on the scene you're in. Are you walking your dog? Cooking in the kitchen? Gardening in the backyard? Playground uses advanced computer vision and machine learning to recommend relevant Playmoji, stickers and captions to populate the scene.
Once you've got your perfect shot, sharing with Playground is easy—with just a few taps straight from the camera.

Do more with what you see with Google Lens
Last year with Pixel 2, we introduced Google Lens to help you do more with what you see, whether its finding an outfit you like, copying and searching text, or identifying that cute dog in the park. This year, we've integrated Lens even more into Pixel 3 for a faster, more helpful experience.
Lens is already a great way to quickly call a number, visit a URL, scan a QR code, and add an email address to your contacts. On Pixel 3, we're introducing Lens Suggestions to bring these common actions right into the main Pixel camera. Simply point your camera, and with a single tap, call or save a phone number on a takeout menu, send an email right from a flyer, or open an address in Google Maps. This is all done on-device and takes advantage of Pixel Visual Core, so it doesn't require an internet connection.
We've also made it even easier to get to the full Lens experience on Pixel 3—just long press in the camera. It's a fast and convenient new way to access Lens.

Lens from recent apps screen on Pixel 3
Finally, we're making Lens accessible from the recent apps screen on Pixel 3, so regardless of the app you're in, Lens can help. Just drag up from the home button and long press on an image. It's great for when you see an outfit you like while browsing the web or scrolling through an app.
With Google Lens and Playground, Pixel 3's camera lets you do more with what you see and have fun with the world around you. Google Lens is available on all Pixel devices, with Playground on Pixel 3 first and coming to Pixel 1 and 2 soon. Preorder Pixel 3 or learn more on the Google Store.