Sharing our first round of Jump Start creators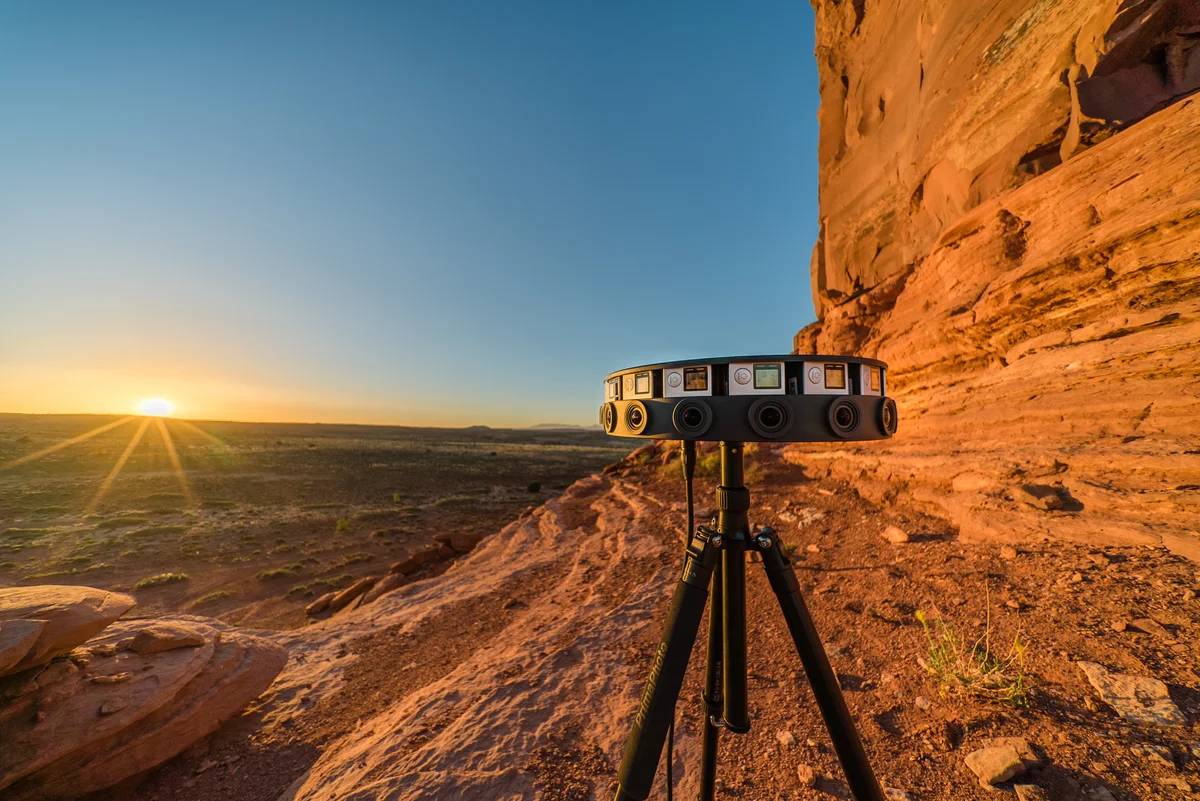 Jump is Google's professional VR video solution, which makes it possible for filmmakers to create seamless, 3D-360 video with a Jump camera and Jump Assembler. To help-up-and coming VR creators, we've kicked off the Jump Start program, which gives creators access to a Jump camera so they can pursue their projects with Google's support.
The first round of Jump Start creators are working on everything from nature documentaries to sci-fi thrillers, and we're excited to share more about some of the participants and their projects.
If you're a creator, and you want to participate in a future Jump Start round, applications are open from August 1st to August 15th. Visit the Jump Start website to learn more and apply. And stay tuned for updates about their projects, which we'll share here!

Alex Suber, New York City, USA
Alex and team are working on a story set in the Black Hills of South Dakota. Using an array of cutting edge visualization tools, the project aims to create an interactive space where viewers can contemplate the mysteries of darkness. 
Angela Cohen, Los Angeles, USA
Angela is an actress, writer, director and producer. She's working on The Art of Saving a Life: when a couple heads to Maui to rekindle their romance, they are reminded of their love in the face of a tragic encounter.
Bandara VR (Daniel Gremli, Urs Langenegger and Jonas Baer), Switzerland
Daniel, Urs and Jonas founded Bandara, a virtual reality content studio based in Switzerland. They'll use Jump to create an all-access documentary of an up-and-coming Swiss music artist at one of Switzerland's biggest music festivals.
Chandler Perry, Virginia Beach, USA
Chandler is working on Lunar Lockdown, a thrilling sci-fi mystery set on a sabotaged International Lunar Station. As the station's AI, you'll have just 10 minutes to expose the traitor by analyzing mission data and investigating the camera feeds.
Carol Liu, San Francisco, USA
Carol is working on Marie Antoinette VR. Shot in historic French locations, it invites viewers to witness the dramatic life of this controversial queen. If VR is the ultimate empathy machine, how will it reshape our assumptions about her?
Carolina Márquez and Jayson Chesler, Phoenix, USA
Carolina and Jayson, graduates of the Walter Cronkite School of Journalism at Arizona State University, are creating a first-hand experience that will allow viewers to walk in the shoes of people living, working and migrating across the U.S.-Mexico border.
Cyndi Buchanan, Knoxville, USA
Cyndi, a hiking and outdoors enthusiast, is working on Smoky Mountain VR. In November 2016, a wildfire spread through the Smoky Mountains and ravaged 18,000 acres. This experience captures both the damage done and recovery after the wildfires.
Cherisse Datu, Bethesda, USA
Cherisse's project, tentatively called Perspective, uses 360 film, 360 photo and the Unity game engine to detail her experiences as an Asian-American. Using game design, she hopes to provide a refreshing take on the Asian-American perspective.
Daniel Terry, New York City, USA
Daniel is working on Immersion. Equal parts thriller and love story, you follow Alex, the founder of a VR company, as he fights for his sanity when the line between the technology and reality begins to fade away.
D'Uva, Italy
The D'UVa team will film at two of the most important archeological sites in Italy: Pompeii and the Colosseum. As you tour these sites, you'll be accompanied by guides/characters who recount significant moments in the history of these places.
Jacob Smith, Los Angeles, USA
Jacob co-founded Virtual Vérité, one of the first companies that specialize in producing VR content for major TV Networks. His first VR doc, titled Lions in Los Angeles, tells the story of an exotic animal sanctuary in greater LA.
Jason Ferguson, New York City, USA
Jason is a freelance writer and creative director. His narrative short film, The Crew, tells the story of a Filipino cruise ship cabin steward who uses karaoke to escape his difficult working conditions.
Jason Zada, Mill Valley, USA
Exploring the intersection of entertainment, reality and terror, Jason will tap into the collective conscience and use personalized horror to define a new sub-genre.
Jessica Kantor, Santa Monica, USA
Jessica is working on VR Dance Project, an exploration of storytelling within virtual reality using dance. Each piece is constructed to bring specific feelings and ideas to life, and explore different techniques across the mise en scene.
Justin O'Heir, Canada
Justin is co-founder of Sessions X VR. Throughout the summer, he'll be shooting incredible musical performances, including the recent 30th anniversary concert of hip-hop legends Eric B & Rakim -- the first time they performed together in 20 years.
Kayoko Nakamura, New York City, USA
Kayoko is a filmmaker, photographer and musician. Her project is "Gospel in Harlem." Gospel music is a source of inspiration for many people, and her VR film depicts Gospel music in Harlem as it is today.
MAMMOTH VR (Matt Wright & team), Calgary, Canada
The Mammoth VR team is working on The Wild: Dewey and the Buffalo. Dewey Wiley is one of a handful of people who can train a buffalo to be ridden. Like them, he's a little bit wild.
Ministry of Funny (Haresh Tilani and Terence Chia), Singapore
Ministry of Funny was one of the first VR content creators on YouTube in Asia. They're working on Virtual Hilarity, which melds do-it-yourself 4D special effects with their own brand of horror VR content.
Wonder Mob (Matthew Swenson and Joonas Kent), Los Angeles, USA
Matthew and Joonas are working on Rhino VR, a documentary about the growing extinction of the Rhino. Poaching for Rhino horn is on the rise,  and they're aiming to bring to light the atrocities these animals endure.
WonderTek Labs (Kim Voynar & Nathaniel Luke Pinzon), Seattle, USA
Kim and Nathaniel are working on Hoodstock 360, chronicling the 10th anniversary of the Hoodstock music festival in Seattle's Central District. In collaboration with Red Badge Project, they're also working on a 360 triptych project exploring various storytelling techniques.