Tango: See more with a new kind of phone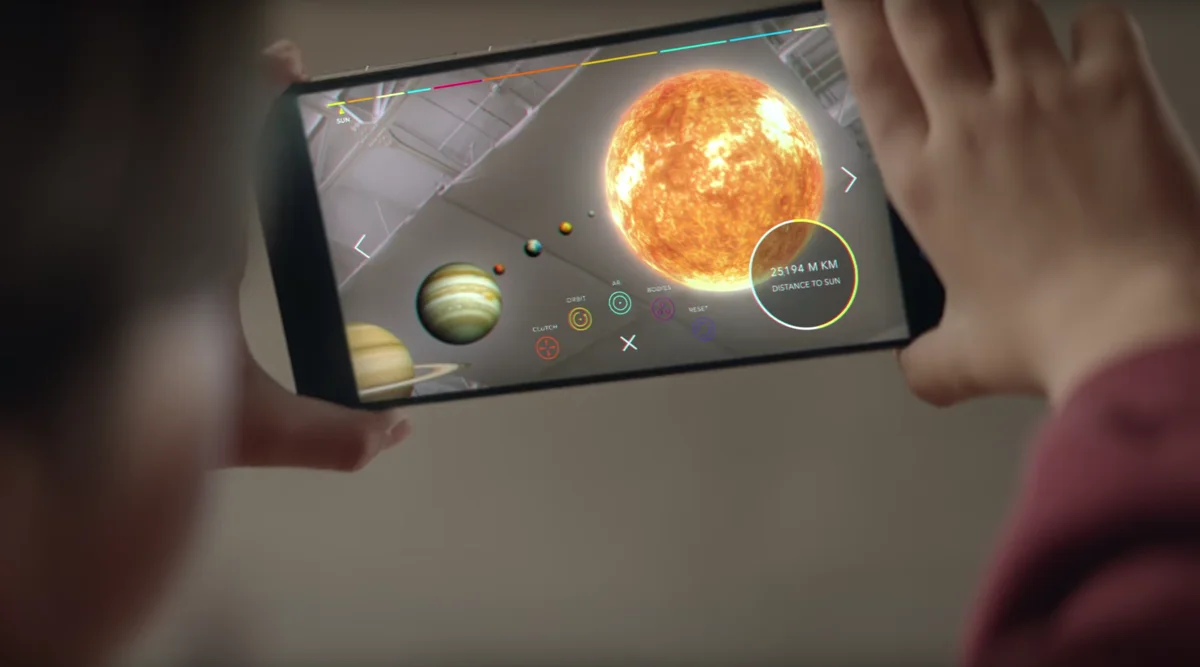 Your phone can help you navigate from one side of the country to the other, help you share memories with friends, or even identify the song that's playing right now. But it can't answer basic (and important) questions like, "Where's the nearest building exit?" or "Will this couch actually fit in my apartment?" That's because while your phone may know where you are in the world, it doesn't know where you are in the room.
But, for the past three years, the Project Tango team has been working to help devices understand physical space and motion more like people do. Today we're taking the next step with the first Tango-enabled phone (Lenovo's PHAB2 Pro). We're also graduating the effort from Project Tango to, simply, Tango.
Tango helps you answer a new set of questions about your world through specialized hardware and apps. Some of the coolest apps that work with Tango are the ones that overlay digital objects on top of your surroundings. For example if you're shopping for a new bed, Tango lets you view your bedroom through your phone and visualize different options—even walk around the virtual furniture like it's actually there.
With a Tango-enabled phone, you also have a toy box, a solar system, and a pet shop in your pocket. You can play with a huge set of dominoes, explore the planets, defend yourself from invading aliens, or feed your virtual dog—all through your phone. The best part is that you don't have to clean up afterwards. 
In the future, we hope Tango can help you navigate a mall, museum or place you've never been. Tango can overlay directions to your destination, then provide more info once you arrive. We've already started to work on this—we previewed it in February with the 
National Art Museum of Catalunya
, and we plan to bring select locations online later this year.
Whether you're shopping, playing, or just finding your way around, Tango helps you explore the world in a new way. There are already lots of great apps exploring these new capabilities, and as Tango finds its way into more devices, there will be more to come. If you'd like to learn more, visit the Tango website, or tune in to Nat and Lo for a behind-the-scenes look at Tango.