Tour Creator: an easy way for businesses to create and share their own VR tours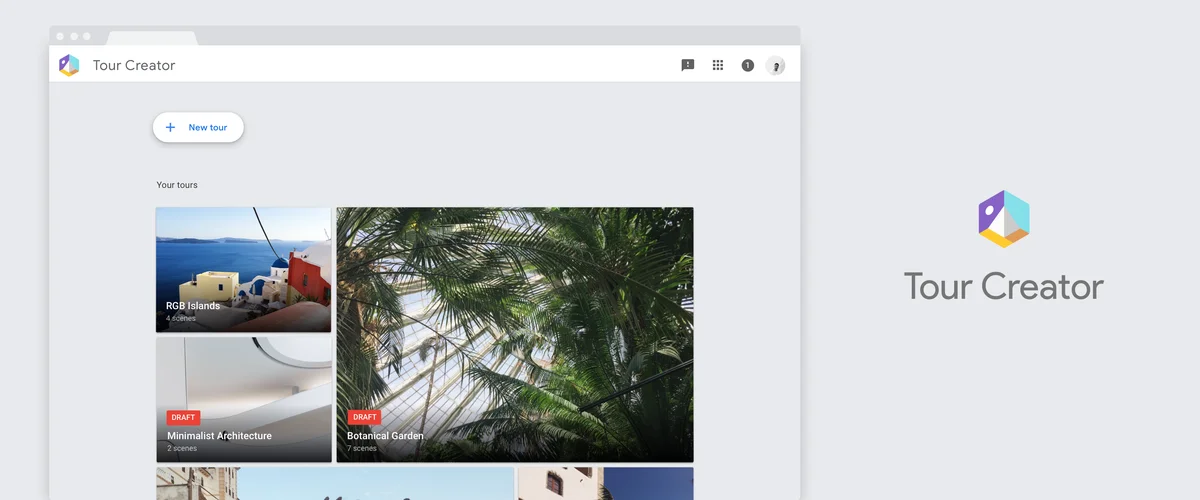 Imagine touring a hotel before you book it, seeing the inside of your new office before your first day of orientation, or previewing an apartment before ever stepping foot inside. VR takes you places and lets you experience things that are otherwise too far away, expensive or even impossible to do in the real world. And now Tour Creator, which we launched last week at Google I/O, enables businesses to make their own VR experiences to reach both customers and employees.
Tour Creator was inspired by Google Expeditions, which has brought 3 million students and teachers around the world on virtual reality field trips. We quickly realized that virtual tours could extend far beyond the classroom into the fields of journalism, real estate, professional training and more.
Here are some of the ways businesses have been using Tour Creator through our beta program:


Moinian Group, a real estate company, is providing previews of their luxury apartments: "We're always looking for easy ways for people to explore our offerings. Tour Creator has given us the ability to virtually allow an individual to immerse themselves in our spaces without physically seeing it," says Michael Mignosi, Director of Marketing.

Time Out New York is bringing readers into the thick of the story: "Tour Creator is super useful for journalists because it creates an experience that is a lot more interactive and immersive than video itself would be. says Delia Barth, Content Producer. "Time Out is all about helping people discover amazing things to do and Tour Creator helps us do just that." 

Spectrum Designs, a nonprofit organization that employs adults with autism, is using Tour Creator to train new staff. Says Tim Howe, their COO: "An individual with autism can be very sensitive to sights and sounds. With Tour Creator, we can show them exactly what to expect their first day on the job."
All of these organizations have found it easy to create their own tour.  With Tour Creator you can use your own 360 photos, or if you'd prefer, you can choose an image from Google Street View's extensive library.  It's super easy to share your tour once you're done by posting it to Poly, Google's library of 3D content. Anyone can experience it with just a URL, so you can embed the Tour to your company's website and your users can view through the browser or through a Google Cardboard to be immersed into the content.
To get more info or get started with your first tour, visit g.co/tourcreator. We're looking forward to seeing how VR tours help your business!