Welcoming more devices to the Daydream-ready family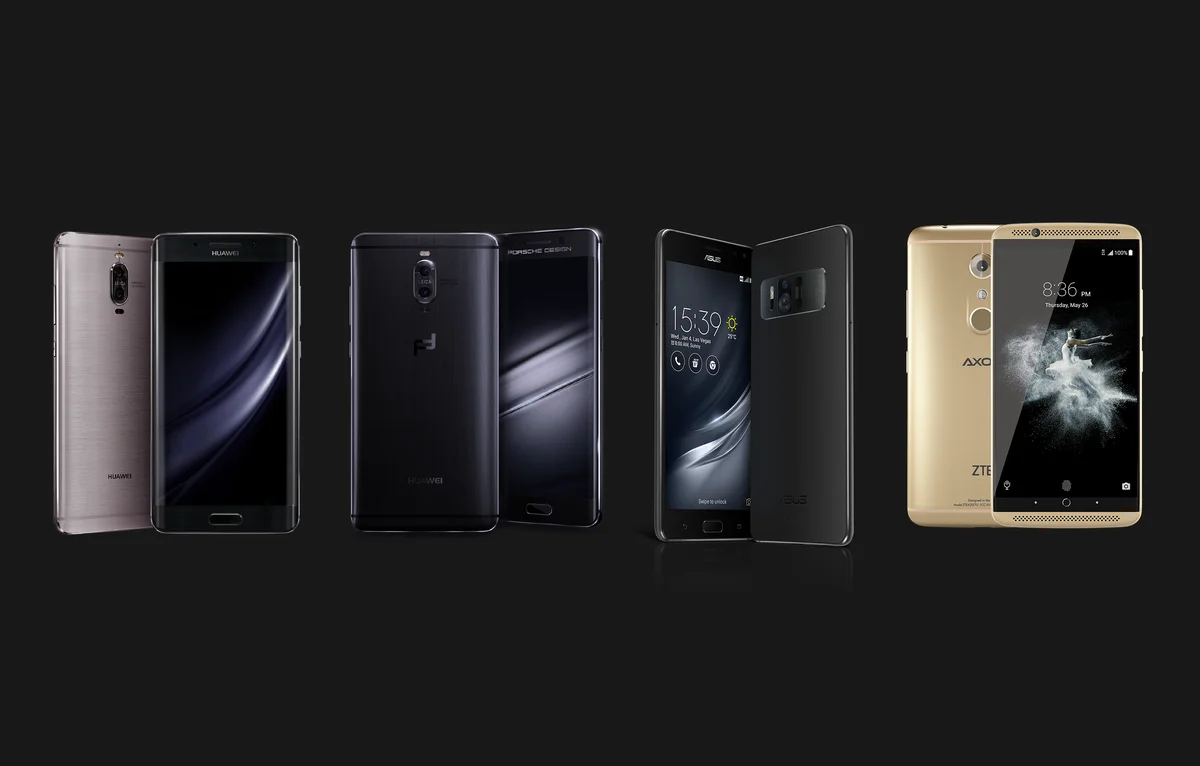 In November, we launched Daydream with the goal of bringing high quality, mobile VR to everyone. With the Daydream View headset and controller, and a Daydream-ready phone like the Pixel or Moto Z, you can explore new worlds, kick back in your personal VR cinema and play games that put you in the center of the action.
Daydream-ready phones are built for VR with high-resolution displays, ultra smooth graphics, and high-fidelity sensors for precise head tracking. To give you even more choices to enjoy Daydream, today we're welcoming new devices that will soon join the Daydream-ready family.
ZTE Axon 7: Powerful and high-performance at an affordable price
With hi-fi audio, a 5.5-inch WQHD AMOLED display and a Qualcomm Snapdragon 820 processor, the ZTE Axon 7 is powerful, yet affordable. The phone will be Daydream-ready with the upcoming Android Nougat upgrade.
ASUS ZenFone AR: Experience VR and AR on the same device

The ASUS ZenFone AR will offer immersive Daydream experiences with its WQHD Super AMOLED 5.7 inch display and Qualcomm Snapdragon 821 processor.
In addition to being Daydream-ready, the ZenFone AR will also be Tango enabled. Tango gives the phone augmented reality (AR) capabilities through Tango's three key technologies: motion tracking, depth perception and area learning.
With these technologies, you will be able to experience dozens of smartphone AR apps like Lowe's Vision, which lets you measure interior spaces and visualize furniture, and Slingshot Island, which turns your phone into a slingshot that hits and destroys dragon eggs on a floating AR island.
Gap has been working on a new Tango enabled app, DressingRoom, which takes the guess work out of apparel shopping. Developers from Avametric has created a way to visualize Gap's clothing on virtual mannequins, allowing you to place these mannequins in your home and walk around them to see how the clothes look from every angle. The app, which works on all Tango enabled phones, will be available on Google Play at the end of January.
Huawei Mate 9 Pro & Porsche Design Mate 9 phones + Huawei VR headset

The Huawei Mate 9 Pro and Porsche Design Mate 9 phones each features a WQHD display and the latest HiSilicon Kirin 960 processor, so you will be able to enjoy Daydream with great visuals and performance.
Alongside the phones, Huawei has been working on a Daydream-ready headset for launch at a later date. The Huawei VR headset is built to be easy to use. It has an adjustable focus so it can be used without eyeglasses, and provides a 95° field of view. By bringing new headsets onto the Daydream platform, we hope to give consumers even more choice in how they enjoy VR.