Accelerating the journey to the cloud for SAP customers—access transparency preview and new certifications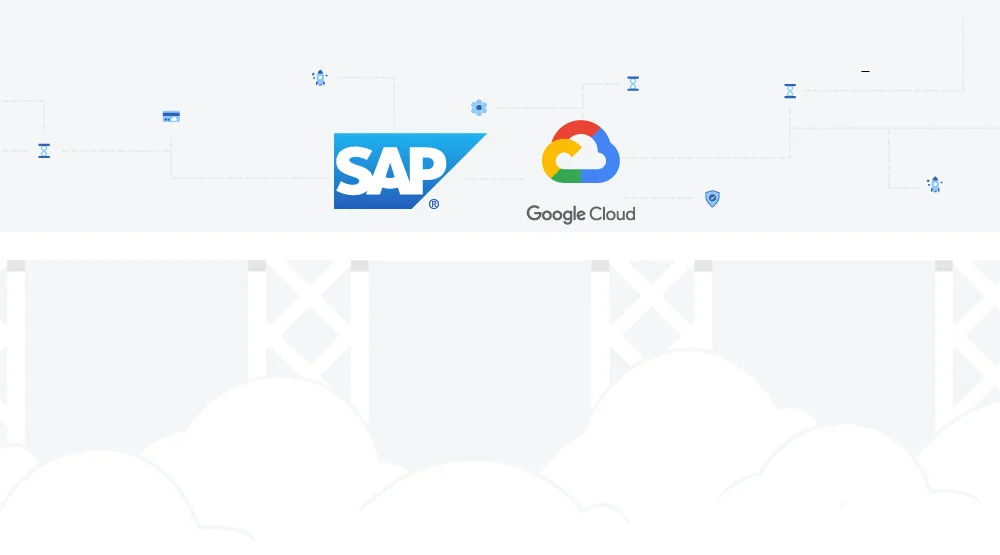 From the moment we announced a partnership with SAP at Google Cloud Next in March, we've been busy readying SAP systems to run effectively on Google Cloud Platform (GCP). Our momentum with SAP offers solutions for all types of business, from SMBs to the largest enterprises around the world, including developments with data access transparency, a sandbox environment, application migration and integrations for business systems. We're also continuing to build on our progress with larger HANA certifications.  
This week, we'll be on-site talking about the latest at SAP TechEd in Barcelona. Here's an  update on what we're launching.
Access Transparency and the data custodian model
Managing and mitigating risk is a priority for any organization adopting the public cloud. As part of our partnership, SAP and Google have proposed a data custodian model that will allow enterprises to continuously monitor risk and help with their data protection and access control policies. Today, we're announcing a preview of Access Transparency, a new GCP security feature that helps enable this model.  
Access Transparency provides visibility into operational access by Google employees to cloud systems that store, secure or process customer data. Cloud providers may require operational access to address a customer support request, or, more rarely, to review whether a service can meet its availability and performance objectives. Access Transparency log entries include justification for access, the specific resource that was accessed, the time of access, and the corporate location of the accessor. Access Transparency enables security and compliance teams to gain meaningful oversight of their cloud provider.  
We're opening up an early access preview of Access Transparency to customers. The early access preview will provide visibility into operational access for a select set of GCP services—Google Cloud Storage (GCS), Identity and Access Management (IAM), Key Management Service (KMS) and Google App Engine (GAE). We intend to progressively roll out this capability to other GCP services that store, secure or process customer data.
To express interest in our Access Transparency early access preview, please complete the online request form.
SAP platform certifications
SAP offers an extensive ecosystem of products to address the needs of SMBs to the largest enterprises. The following systems are now all certified by SAP to run on GCP:
SAP HANA: SAP HANA is now certified to run in Compute Engine instances (VMs) of up to 1.4TBs of memory. For customers running analytics applications like SAP BW or SAP Customer Activity Repository (SAP CAR), we can now support scale-out configurations with up to 16 instances, for 22TB of total memory. Additionally, we have already announced our intention to quickly enable VMs with 4TB of memory in the short term.

The SAP Data Migration Option (DMO) is now certified for migrating on-premise SAP HANA and any DB-based SAP applications to SAP HANA on GCP.

SAP Hybris e-commerce and marketing solutions are now officially supported on GCP, enabling joint customers like Smyths Toys to further integrate its business systems and drive efficiency and value.

SAP BusinessObjects Business Intelligence (BI) platform is certified to run on both Windows and Linux environments on GCP.

SAP Business One, SAP's small business software for ERP, is now certified to run on GCP. Customers like Sale Stock in Indonesia are leveraging GCP to run their mission critical Business One solutions.

For customers who want bring up non-production SAP applications on GCP, the SAP Cloud Appliance Library now supports GCP. With the click of a button, you can spin up a sandbox environment with SAP applications like S/4 HANA on GCP and incubate exploratory projects.

SAP Vora - Version 1.4 of SAP's in-memory distributed computing system for big data analytics is supported on GCP and what's more, version 2.2 leverages Kubernetes and will have support for Google Container Engine and Google's managed Hadoop service Google Cloud DataProc in Q1 2018.
Manage, monitor and extend SAP
Running SAP on GCP is one thing. Integrating it into your larger IT environment is another. Together, Google Cloud and SAP have been working hard to certify the tools you need to make the most of your SAP environment.
Customers can now implement data tiering between SAP HANA and Google BigQuery using sample tools published by Google Cloud.

It's now easier than ever to monitor performance from within the GCP console. A new monitoring agent is available to reliably collect and publish metrics from your SAP HANA instance to GCP Stackdriver, letting you set event notifications so you can have actionable insights around aggregated data. Get started now with this user guide.
Visit us online and at SAP TechEd Barcelona
We're working hard to make Google Cloud the best place to run SAP applications. Visit us anytime online to learn more about the SAP Google partnership. And if you're attending SAP TechEd in Barcelona, be sure to stop by the Google Cloud booth P13 to say hello, see some demos in action and share your thoughts on how we can help accelerate your journey to the cloud.