Announcing Google Cloud Next '17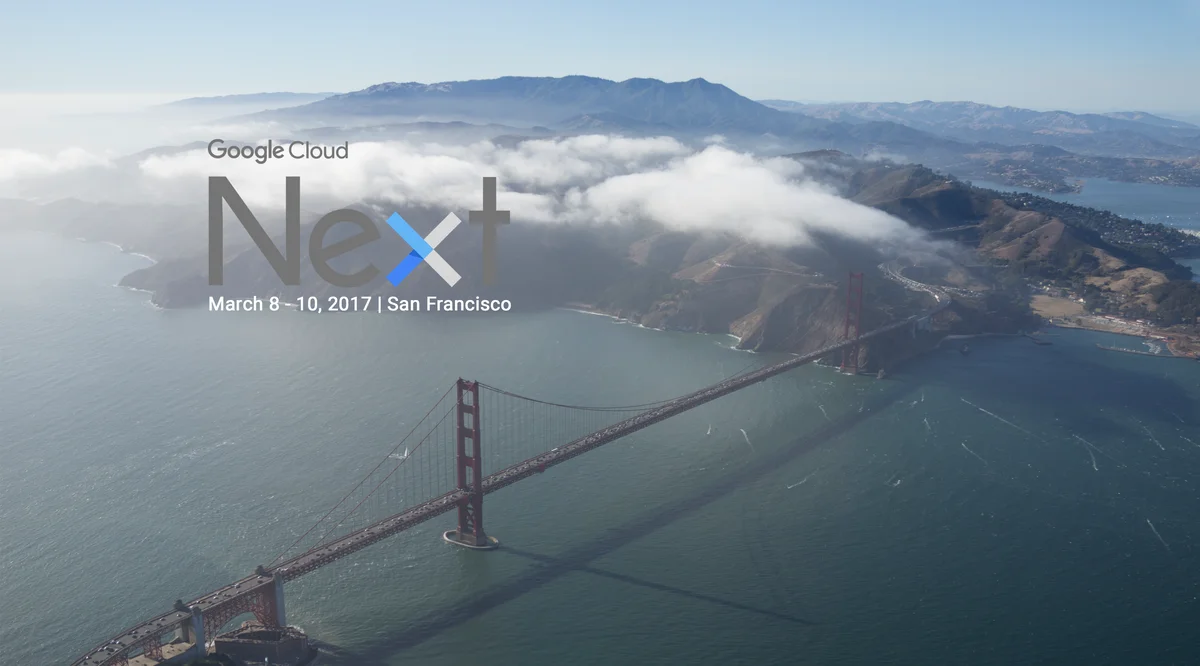 Mark your calendars! Next '17, our marquee event for the Google Cloud community, will take place on March 8–10, 2017 at Moscone Center West in San Francisco.
Next '17 is the destination for Google Cloud developers, partners, customers and IT professionals to learn, get inspired and experience first-hand the tools, technologies and services that Google Cloud is building for the next-generation enterprise, including all of the products across Google Cloud Platform, G Suite, Maps, Devices and Education.
We'll kick things off on March 8 with keynotes featuring the Google Cloud leadership team, new product announcements and demonstrations and perspectives from industry leaders. There's so much great content in the works for this year's event that we're adding a third day to the agenda. Throughout these three days, we'll be hosting more than 200 sessions, hands-on code labs, solutions workshops, machine learning activities, partner tracks, technical training and certification programs.
Attendees will be able to connect with the entire Google Cloud team, including our engineers, product leadership, developer advocates and more. We'll also have hundreds of partners involved throughout Next '17, bringing together the entire Google Cloud ecosystem.
Sign up here and we'll keep you posted when registration opens and other important updates become available.
See you at Moscone in March!