Banking on the cloud: how financial services organizations are embracing cloud technology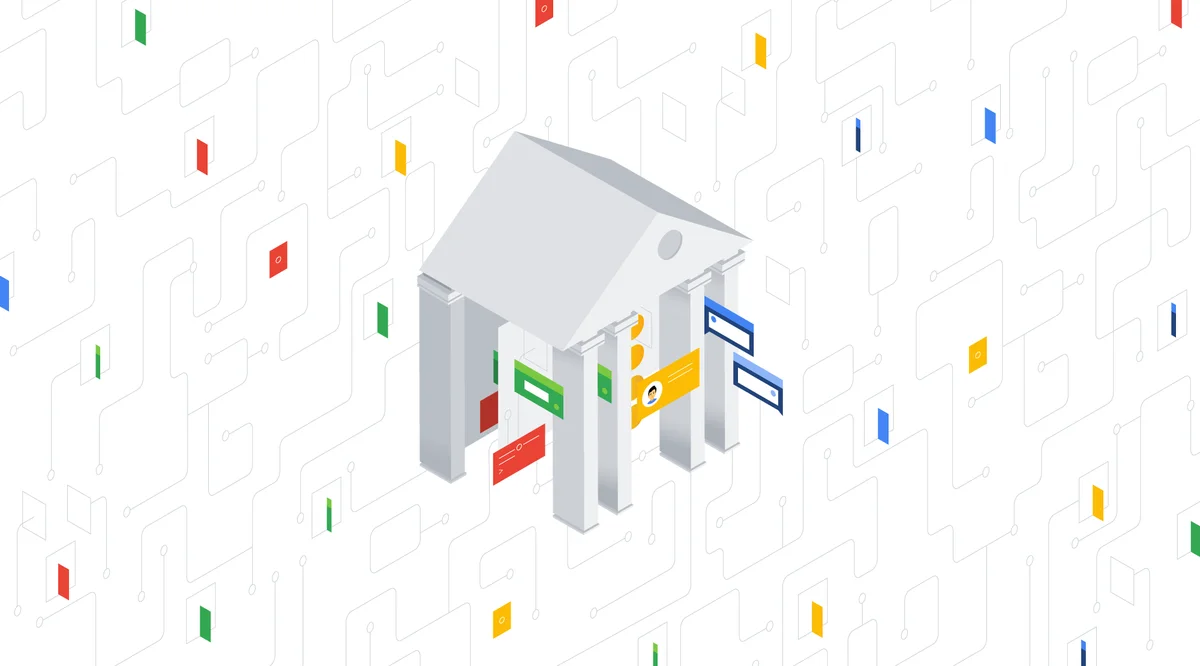 Like any industry, financial services organizations face challenges like managing risk, striving for new levels of growth and profitability, and providing great user experiences. But they also grapple with dynamic market forces and shifting regulations, and on top of that, many contend with decades worth of data and legacy systems. As a result, a growing number are turning to the cloud.
When I talk to these financial institutions, they tell me they look to the cloud to help them drive growth and differentiation, to cut costs, and to transform into more nimble, innovative companies. They're modernizing archaic systems, improving customer experiences through machine learning APIs, and creating connected ecosystems that drive efficiencies, new business models, and opportunities. They see the cloud as not just a driver of efficiency, but an enabler of change.
This week, HSBC, a financial institution with around 3,900 offices in 67 countries and territories worldwide, shared more on how they're adopting a cloud first strategy. They're moving to the cloud to build a more reliable and resilient service so they can innovate faster. They're using data analytics to better understand their customers' needs so they can provide them with new banking features and functions. And they're also exploring how machine learning can detect fraud faster with greater accuracy.
They're not alone. Recently PayPal told us that while they initially moved workloads to the cloud to scale up or back without wasting resources, they're also looking at ways to build machine learning capabilities around their data. In fact, many financial institutions are seeing how tools like machine learning APIs can help them add intelligence to customer experiences—from improved chatbots to intelligent case routing—without needing to build and train their own models. Data analytics can help them drive more personalized user experiences. And as the risk landscape shifts, and bad actors grow increasingly savvy, machine learning can help them identify anomalies faster, reduce false positives, and thwart fraud attempts.
Given the breadth of sensitive information they touch, financial services organizations will tell you it's an absolute priority to have complete control over their data. Google Cloud was designed, built, and is operated with security at its core. Our products regularly undergo independent verification of security, privacy, and compliance controls, achieving certifications against global standards including NIST 800-53 (FedRAMP), ISO 270XX, FISC in Japan and MTCS (Singapore) Tier 3. We empower our customers with the ability to own their data and decide how it resides in Google Cloud, applying factors such as data segregation, controls by region, encryption key management / revocation. It's one of the reasons Credit Karma turned to Google Cloud to help scale its platform that serves 80 million members. In May, CTO Ryan Graciano told us that maintaining a strong security posture aids their mission to help their members navigate the complex personal finance landscape. Their business is based on user trust, so security was a crucial factor when choosing a cloud provider.
And as financial institutions look to expand the global scale of their businesses, they're increasingly seeing the cloud as the answer. In May we announced we're building a Google Cloud Platform (GCP) region in Zurich to make it easier for Swiss businesses, many of which are in the financial services industry, to build highly available, performant applications. Zurich is only one of numerous world financial centers covered by a GCP region—from London to Tokyo to Singapore, to name a few. And we have plans to open GCP regions in Hong Kong and Osaka in the future. Overall, the Swiss region, our sixth in Europe, brings the total number of existing and announced GCP regions around the world to 20—with more to come.
When it comes to moving to the cloud, it's still early days for many financial services organizations, but the urgency is there. The conversations have shifted from if they're going to move to the cloud, to how. We're excited by our work with these customers, and we look forward to collaborating with many more on their journey to the cloud. To learn more, visit our solutions page for financial services.