Building on our SAP partnership: Working together to help businesses thrive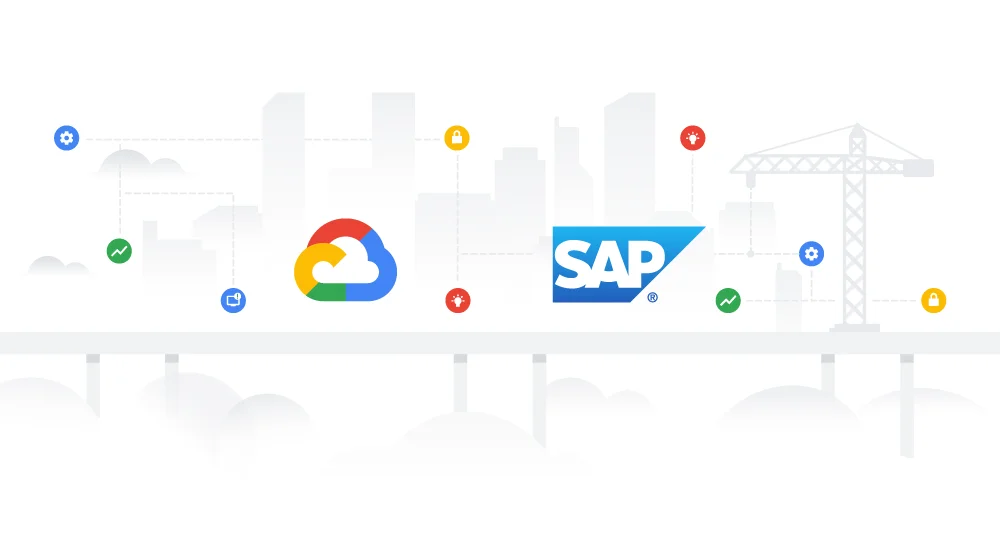 Since announcing our partnership with SAP over a year ago, we've done everything from dramatically expanding our certifications to accelerating our co-development efforts with SAP. But integrating Google Cloud with the best of SAP's enterprise applications is only part of the story. Another development in our partnership with SAP we're excited about is the range of co-innovation projects we're working on to help our customers address their biggest business challenges.
Fashion retailer Tory Burch has told us they're particularly excited about what our partnership with SAP has to offer:
"To support a thriving online presence and more than 150 retail stores around the world, our IT team works closely with industry-leading partners to address our technology needs," says Serge Minassian, Vice President of Infrastructure and Shared Services, Tory Burch. "Working with SAP and Google Cloud on our global applications and systems infrastructure allows us to serve our customers in exciting new ways as well as take advantage of Google Cloud's machine learning capabilities to gather insights from our data."
This work with SAP began last year with the introduction of the Data Custodian model, offering customers more visibility and control over how their data is handled when stored on Google Cloud Platform. SAP Data Custodian is now generally available, using Google Cloud Access Transparency and other capabilities to provide insight into where a customer's data is stored in the cloud, as well as when and where it's being moved, processed and accessed.
Data Custodian is the first of many collaborations we've been working on with SAP.
At SAPPHIRE this week, we're showcasing how machine learning is unlocking the next generation of apps and infrastructures. For example, we're working with SAP on solutions for retailers that use Google Cloud machine learning to search images within SAP's Product Information Network solution to make it faster and easier to procure products from suppliers.
Assortment planning is another area of collaboration with SAP. Together, we're looking at ways to create a unified decision-making platform by augmenting SAP's existing assortment planning solution with insights from Google that are based on aggregated search and shopping trends by product category. The Google Shopping Product Suggestions report found in Google Merchant Center shows popular products and reference pricing, and our demo at SAP SAPPHIRE this week shows how this data could be incorporated directly into SAP's MAP solution. We'll share more on these initiatives in the coming months.
In addition to these efforts, we're sharing a number of critical updates and announcements at SAPPHIRE.
Managed service offerings for SAP, including larger SAP HANA instances
We've heard from many large enterprise customers that they would like managed service capabilities for SAP on Google Cloud Platform (GCP). Many of these customers also run extremely large SAP HANA instances on bare metal hosts. Today, we're announcing that we're collaborating with our strategic partners to create a managed service offering for SAP that includes SAP HANA instances that can be as large as any certified SAP HANA hardware available in the market today.
4TB VMs now certified for SAP HANA
Many enterprises rely on SAP HANA as their underlying in-memory database for critical tasks like optimizing supply chains, managing real-time inventories, or ensuring that manufacturing lines are running smoothly. For large enterprises, virtual machine instances with large amounts of memory are a requirement for SAP HANA, and we've been rapidly scaling our VM sizes to meet this requirement. Today, we're announcing the certification of the 4TB VMs for SAP HANA. By making these large-scale instances immediately available, and at a low cost, customers get on-demand flexibility alongside GCP's high availability and performance. This means you can immediately experiment, test and plan your long term roadmap—all while managing costs.
4TB VMs are now certified for HANA OLTP and OLAP workloads, with 2TB and 1TB VMs certified for HANA also available in the coming months. For a closer, more technical look at the SAP HANA ecosystem on GCP, read our post on the GCP blog. And be sure to keep an eye out for more news at Google Cloud Next in July.
SAP Cloud Platform on GCP now generally available
SAP Cloud Platform helps enterprise developers build new applications in the cloud and integrate data and business services from core SAP applications into their applications. SAP Cloud Platform is now generally available on GCP, initially focused on a few GCP regions, and will be expanded based on customer feedback. This release also introduces the availability of SAP Cloud Platform SAP HANA service, a managed database-as-a-service for developers to be deployed via SAP Cloud Platform.
Early access of Android SDK for SAP Cloud Platform
The availability of SAP Cloud Platform on GCP opens up a world of opportunities for mobile developers. With Android SDK for SAP Cloud Platform, Android developers get a robust new toolset that helps them create native mobile applications directly in Android Studio.
To build Android SDK for SAP Cloud Platform, we collaborated closely to align SAP's design patterns with our Material Design, bringing the Android experience to enterprise developers through the Fiori Design Language for Android. And to make it easy to get started, a plug-in for Android Studio called the SAP SDK Wizard offers a complete reference UI based on SAP Fiori for Android, along with the necessary wiring to connect Android apps to the customers' system of record. Learn more in this article on Android Enterprise.
New G Suite integration: Export from SAP into Google Sheets
Many organizations use Google Sheets for real-time collaboration, and to take advantage of tools like natural language querying to quickly find insights from their data. In an upcoming SAP release, employees will be able to discover additional insights from their ERP content by exporting data from the SAP GUI (used by ECC 6.0) directly into Sheets. This way, they don't have to manually export data to CSVs and upload to Drive.
Eighty Cloud Appliance Library solutions now available
The SAP Cloud Appliance Library helps you kick-start projects via a library of SAP business solutions. We've collaborated with SAP to add more than 80 solutions to this library as a way for our customers and partners to quickly spin up pre-configured SAP applications on GCP.
Learn more at Google Cloud Next
At Google Cloud Next we'll share more of our knowledge and best practices integrating SAP applications with GCP. Here's a little more on what we'll cover:
You can find more information on our partnership with SAP
on our website
. And if you plan on joining us at SAP SAPPHIRE, we'll have plenty of detailed demos that provide a hands-on look at integrating GCP with SAP technology. Please stop by booth 370 to say hello, and be sure to check out the SAP and Google ML Showcase as well. See you in Orlando!