Google Cloud: enterprise technology for the Next step in computing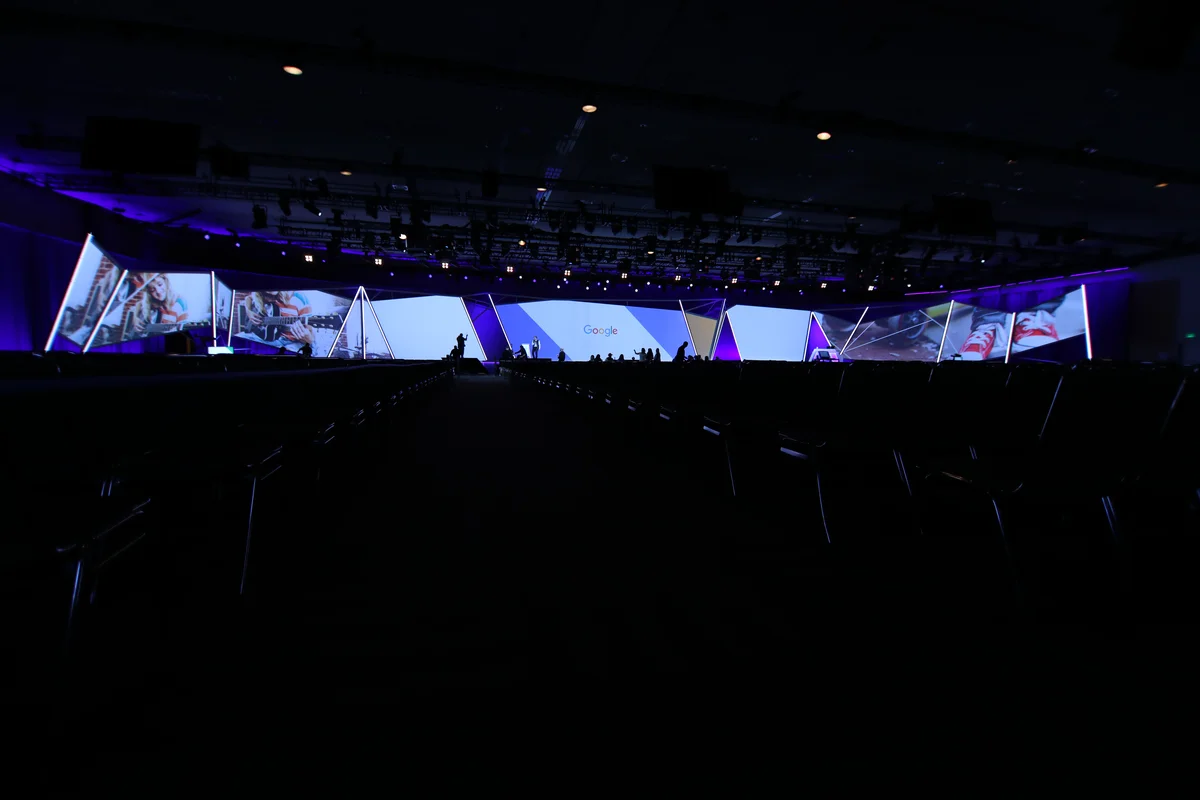 San Francisco — Today, and over the next three days at Google Cloud Next '17, hundreds of Googlers, assisted by thousands of our customers and partners, will show new ways that businesses can imagine, learn and build with Google Cloud.
We're rolling out dozens of announcements this week, including new customers, partners, products and services like application development and machine learning. We're offering attendees 200 informational and training sessions, along with world-renowned engineers and business leaders, speaking on cutting-edge technology and best practices for enterprise success in the cloud.
Registered attendance at Next '17 is sold out at over 10,000 — five times last year's crowd. It's another mark of our momentum in the marketplace.
Our vision at Google Cloud is to give our customers and partners a meaningful, lasting advantage.

Cloud computing technology is about speed, agility, collaboration, awareness and transparency, with machine learning underpinning everything. An enterprise technology business must be expert in networks, mobility, security, data management and low-cost, high performance reliability at a global scale.
Google helped pioneer most of these fields, and brings all of them to bear in Google Cloud.
Partners and customers at the center
Attendees at Google Cloud Next '17 will hear testimonials from many of our valued customers and partners, including Disney Interactive, Verizon, SAP, Colgate, Home Depot, HSBC and eBay.  
We meet businesses wherever they are on their cloud journey, but we don't simply take them to the cloud: we blend their technologies with ours, and put our own teams, assisted with technology partners like PwC and Accenture, in the middle of their most challenging problems and greatest opportunities.
Looking ahead
Cloud computing is the center of nearly unlimited computing power at almost every point on the planet. Its effect on the $1 trillion market for enterprise computing is only starting to be felt.
Even in these early days, billions of people connect to the cloud through apps on smartphones, tablets and computers. The mobile workforce and cloud-connected mobile businesses have remade work and business.
Businesses store and access petabytes of data, enormous volumes of computing and a wealth of applications and services in the cloud. Increasingly, they rely on machine learning and artificial intelligence to build and run their products and business processes. Connected cars, appliances and industrial equipment will build on this. So will more powerful computers and software. Cloud-based video is changing media businesses and education.
A true cloud computing company accounts for all of it, and provides customers with the fullest means to take advantage of this dramatic transformation.
Google Cloud draws on all of Google, in service of the enterprise. For over a decade we've offered instant, global communications and collaboration from the products in G Suite, our pioneering office productivity software. Global creation and software development, deployment and maintenance in App Engine and Kubernetes. Our deep focus on artificial intelligence, a project at Google for more than 15 years. Our knowledge of mobile computing from Android, the world's most popular smartphone operating system. Our shipments of Chromebooks, our highly secure cloud-connected laptops, surpass those of many legacy computer makers.
We're thrilled to have this opportunity at Google Cloud Next '17 to engage with customers and partners from around the world — we're excited about what we can build together with Google Cloud.