Lights, camera, cloud: new tools for our media and entertainment customers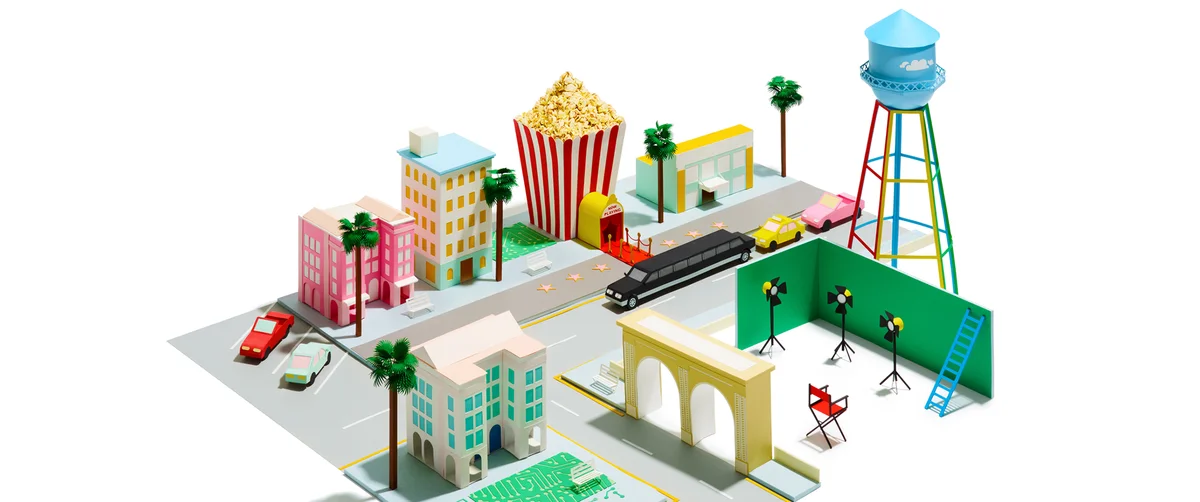 If you've been dazzled by the latest summer blockbuster or must-see TV epic, you might think making a movie or show is all Hollywood magic. But behind that magic is a lot of hard work. Productions with a lot of visual effects can require cutting-edge technology and massive, global teams of artists and animators. And with technical requirements only increasing in complexity, media and entertainment companies are continuously looking for ways to scale their resources and delight audiences—and many are moving to the cloud to do it.
Today, we're announcing several new updates that can help content creators take advantage of the cloud, starting with a new region in the heart and soul of media and entertainment: Los Angeles.

Coming soon: Our new LA cloud region
Launching this July, the new Los Angeles cloud region is the fifth for Google Cloud Platform in the United States, joining Oregon, Iowa, South Carolina and Northern Virginia.
"Los Angeles is a global hub for fashion, music, entertainment, aerospace, and more—and technology is essential to strengthening our status as a center of invention and creativity," said Los Angeles Mayor Eric Garcetti. "We are excited that Google Cloud has chosen Los Angeles to provide infrastructure and technology solutions to our businesses and entrepreneurs."

The Mill, a global visual effects studio that works on short form content like commercials and music videos in addition to larger projects, has told us they're excited to take advantage of the upcoming LA region.
"A lot of our short form projects pop up unexpectedly, so having extra capacity in region can help us quickly capitalize on these opportunities." Said Tom Taylor, Head of Engineering. "The extra speed the LA region gives us will help us free up our artists to do more creative work.  We're also expanding internationally, and hiring more artists abroad, and we've found that Google Cloud has the best combination of global reach, high performance and cost to help us achieve our ambitions."
LA will be the newest member of our global network that already includes 16 regions across 12 countries, with more regions launching in the future in Hong Kong, Osaka, and Zurich. As the number of visual effects artists grows around the globe, having immediate access to scalable compute resources can help them deliver projects on time and on budget.
"Using Google Cloud for visual effects rendering enables our team to be fast, flexible and to work on multiple large projects simultaneously without fear of resource starvation," said Steve MacPherson, CTO, VFX at Framestore. "Cloud is at the heart of our IT strategy and Google provides us with the rendering power to create Oscar-winning graphics in post-production work."
Premiering faster ways to move and store data in the cloud
File storage is critical for many workloads, from rendering to enterprise applications like SAP HANA. Today, we're announcing Google Cloud Filestore, a managed Network Attached Storage (NAS) service for applications that require a file system interface and a shared file system for data. Rendering workflows run across fleets of machines, all of which must mount a shared file system. By using Filestore on Google Cloud, artists and creatives will be able to collaborate with each other more fluidly, resulting a faster pipeline for those major productions.
When combined with Transfer Appliance, a high-capacity server we ship to your data center so you can transfer data sets up to 480 TB of raw storage quickly and securely, media companies can further accelerate the content creation process. Announced last year, Transfer Appliance is now generally available, and is already being used by agencies like Eleven Inc. and creative platforms like Beatport to move petabytes of rich media content to the cloud as quickly as possible.
Learn more about Filestore and Transfer Appliance on the GCP Blog.
Engaging audiences everywhere
Google Cloud is helping media and entertainment companies meet the ever-growing demand for world class content, from scalable infrastructure to solutions such as
ZYNC Render
and
Anvato
. And we're working with our customers as well as a growing ecosystem of partners to help build solutions for content creation, distribution, and audience engagement globally.
"We transitioned much of our graphics rendering to ZYNC Render and Google Cloud," said Peter Franks, Director of Media and Creativity at Discovery. "Google's data centers offer more than 48,000 cores of rendering power, which enables us to be more flexible, try multiple test renders before getting approvals, and complete each faster than an in-house rendering farm."
"Google Cloud Platform works seamlessly with our on-premise infrastructure, allowing us to meet increased compute demands," said Steve Kowalski, Vice President of Systems Engineering, Sony Pictures ImageWorks. "Using preemptible VMs and custom machine types for rendering has been so effective that we plan to move more of our workloads to the cloud over time."
To learn more about our media and entertainment offerings, visit our website. If you're attending SIGGRAPH 2018 in Vancouver this August, we'll be on-hand to answer all your questions.
That's a wrap!