Google Cloud Next: Tech predictions that might surprise you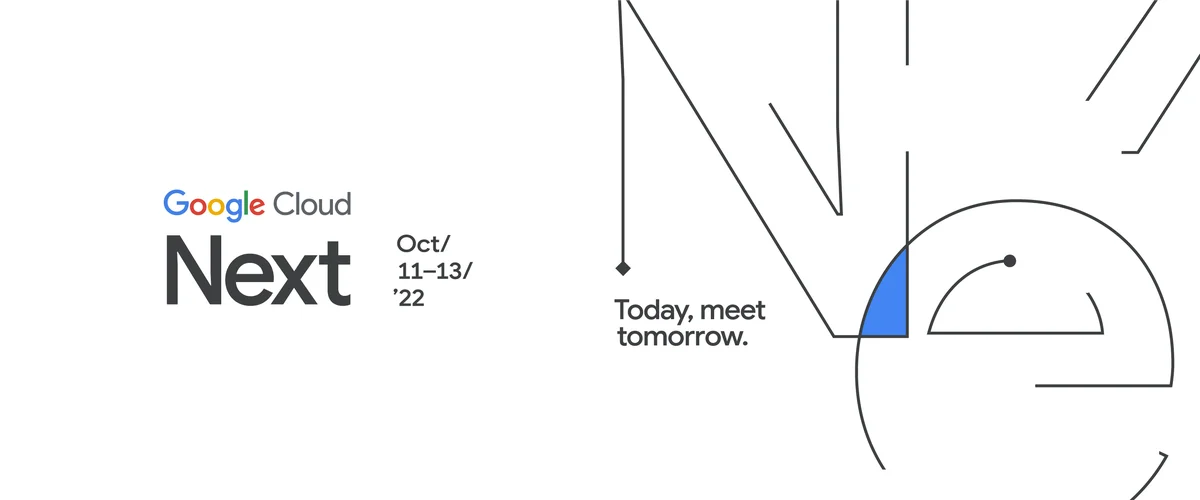 Our favorite pastimes at Google Cloud are imagining and building. We like to help organizations think about their biggest opportunities, and then offer technology to help them get there. It's about giving companies access to technology so they can better serve their customers — like helping Ford create connected cars and helping H&M Group optimize their supply chain. It's also about offering new ways for employees to work together using Google Workspace, with all of the applications they know and love (like Gmail, Docs, Drive, Calendar and Meet).
This week at Google Cloud Next, our annual developer and tech leader event, we'll be diving into everything we are building. Our theme is "Today meets tomorrow," and we'll be sharing the latest and greatest cloud technologies for organizations around the world. In this year's opening keynote (October 11, 9 a.m. Pacific), Google Cloud CEO Thomas Kurian will share what's new today in data, AI, infrastructure, security, collaboration and sustainability. Then, for a look into the future, we're putting our experts on stage at 10 a.m. Pacific to make 10 cloud predictions for 2025. Tune in to learn how artificial intelligence will get us to a four-day work week (!) and how you can build applications without any coding experience.
The Predictions keynote will air live as part of Innovator's Hive @ Google Cloud Next, our developer community with localized events in Sunnyvale, California, Mexico City, Tokyo, Munich, and Bengaluru, India. One of my favorite parts about the 2022 version of Cloud Next is that we are localizing our programming for audiences around the globe, so tune in wherever and whenever for our 24-hour livestream.
Sports and tech are merging
Google Cloud Next will also bring a new-ish sport to developers. With the baseball playoff season underway, AI and data analytics is making sports even more exciting, and we're helping MLB create personalized fan experiences and help the winning Golden State Warriors become "Data Champions." But that reflects a broader global trend: sports and tech are merging. This includes rapidly growing sports that many people have never heard of, like drone racing.
What is drone racing, you ask? Imagine strapping on a headset that feeds you the live view from an actual, miniature aircraft that you pilot through the air at speeds of up to 120 mph. Skim above the seats of an empty stadium, navigate through glowing gates at varying heights, and zip through narrow tunnels — all ahead of your fellow pilots (if you're skilled enough).
Drone racing has gained massive momentum since its inception in 2011. With its mix of the virtual and the physical, drone racing already feels like a sport of tomorrow. Starting this year, a partnership between Google Cloud and the Drone Racing League (DRL) will advance it even further as engineers on both sides collaborate on new developments in the sport.
At Next '22, developers of all skill levels can get a taste of the action through immersive learning experiences using Google Cloud's data and analytics services with real race data from DRL.
Participants in the Google Cloud Fly Cup Challenge can predict race outcomes and give their best tips to pilots in the hopes of enhancing their season performance. Participants will also compete for a chance to win an all-expenses-paid trip to the season finale of the DRL World Championship Race and be crowned the champion on stage. Register on our website to join the race to become the DRL champion today.
Find out what's new and what's next
Join us October 11 at Google Cloud Next to hear from industry experts about the latest cloud technology trends. Learn about new solutions, engage with peers and even get in a bit of drone racing.