Google Cloud at RSNA: engaging with the medical imaging community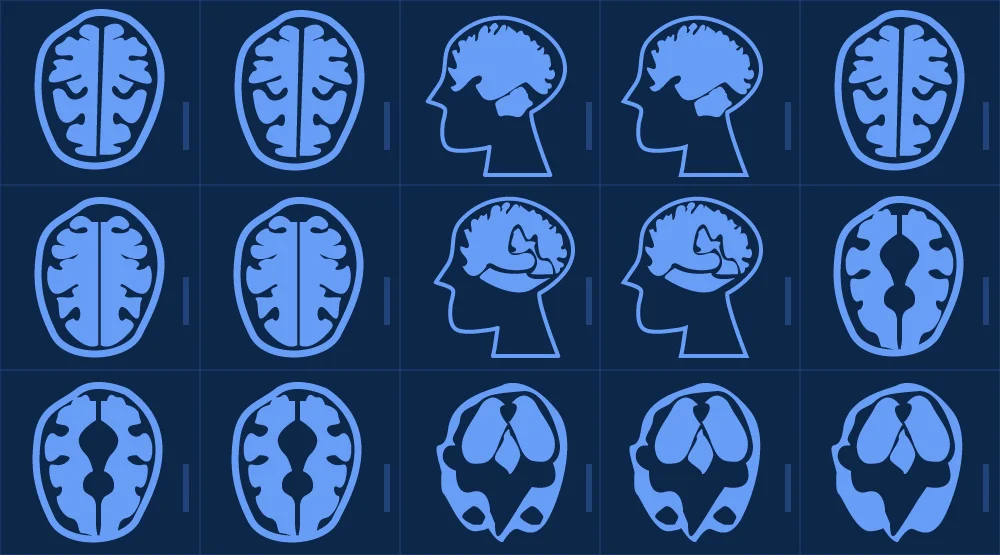 Medical imaging is a critical pillar of modern healthcare: It's estimated that more than 300 million advanced imaging procedures are performed a year, and the majority of medical interventions require some type of imaging for diagnostic purposes. Next to genomics, medical images are one of the fastest growing data sources in the healthcare space.
At Google Cloud, we're working with the research community, clinical community and the diagnostic imaging industry to help care providers be more accurate and effective in order to improve patient outcomes. And we've been excited to see our customers and technology partners use Google Cloud services and tools to uncover powerful insights that may help drive better patient care and facilitate better collaboration among care providers.
Here's a little bit more about what our partners and customers are doing with Google Cloud, and what they have to say about it.
Change Healthcare is a leading provider of enterprise imaging solutions. By combining Change Healthcare's clinical expertise and industry knowledge with our strengths in the areas of cloud infrastructure, advanced analytics and collaboration tools, we aim to meaningfully impact outcomes for patients and care providers. Change Healthcare is using Google Cloud Platform (GCP) to provide a more relevant, pervasive, scalable and cost-effective data infrastructure, and leveraging G Suite to develop new collaborative solutions for imaging specialists.
"Change Healthcare is positioned to transform the value that imaging brings to healthcare providers. By working with Google Cloud in this strategic collaboration, we are poised to accelerate that transformation. In today's dynamic healthcare industry, providers are looking for new ways to improve patient care. That is why Change Healthcare will be working with Google Cloud to introduce innovative technologies and solutions to address the challenges healthcare providers face both today and in the future." —Erkan Akyuz, Executive Vice President and President for Imaging, Workflow & Care Solutions, Change Healthcare
For partners like Kanteron Systems, GCP is providing a path to deployment at scale. Kanteron is leveraging their expertise in multimodality medical imaging and clinical genomics, using our artificial intelligence and cloud capabilities to help radiologists, pathologists, surgeons and oncologists collaborate by sharing and visualizing patient data with the relevant clinical context.
"Our focus is crystal clear: help clinicians deliver the best possible care. Leveraging Google Cloud's healthcare-focused platform helps us get to this goal faster." —Jorge Cortell, Founder and CEO, Kanteron Systems
Partners like Ambra Health, lifeIMAGE and Nautilus Medical are growing their workflow-driven, medical image sharing networks globally by leveraging Google Cloud. The partnership enables care coordination and collaboration on novel insights across multiple entities such as hospitals, imaging centers, patients and labs.
"In a world with 400 petabytes of imaging data produced annually, we plan to leverage Google Cloud's global footprint to help our customers in a highly-regulated and life-critical space to perform at scale and manage IT risk effectively." —Matthew A. Michela, CEO, lifeIMAGE
Partners like Zebra Medical Vision are using TensorFlow to train neural networks on existing radiology scans and create new models that aim to help clinicians detect specific conditions. These models are run using Cloud Machine Learning Engine to analyze new scans and deliver insights to hospitals to help inform clinical decisions at scale. Customers like Imagia are using machine learning APIs to accelerate AI-first multi-institutional research in precision medicine and deliver radiomics biomarkers for personalized healthcare. Companies like Arterys are using TensorFlow to generate heart measurements that may help cardiologists and radiologists work more effectively by automating some of the more repetitive, manual tasks, allowing physicians spend more time focusing on their patients.
Enterprise imaging IT-focused DICOM Systems is using Google Cloud to offer their customers the option of cloud storage. 
"The imaging industry typically upgrades or replaces their PACS solution every five to eight years. This is a pain for the hospital's IT department. We are starting to see healthcare customers recognize the power of the cloud—and how to leverage the cloud as a core part of their IT strategy." — Dmitriy Tochilnik, President and CTO, Dicom Systems
Client Outlook, the maker of eUnity, is providing an imaging viewer which can visualize radiology images stored on-premise or in the cloud. By integrating with Zebra Medical Vision's AI1 platform, Client Outlook surfaces imaging-based measurements such as bone density and coronary calcium, helping augment radiology workflows.
"There is a need in the market for tools that help physicians be more effective in translating diagnostic images into clinical insights. We see our product as a platform serving these tools to the right user in the right context. With Google Cloud, we aim to use the emerging ecosystem of intelligent solutions to make sure that our users have the right tools for the job." — Steve Rankin, CEO, Client Outlook
This week we'll be at RSNA (
Booth 8161
), where you can learn more and meet some of our ecosystem partners. We'll demo some of our work as well as host a corporate symposium featuring a panel discussion on the role of machine intelligence in the future of radiology (
RSVP here
). We'd love to learn how we can work with you to transform healthcare.