Tip off: how we're using predictive analytics during the Final Four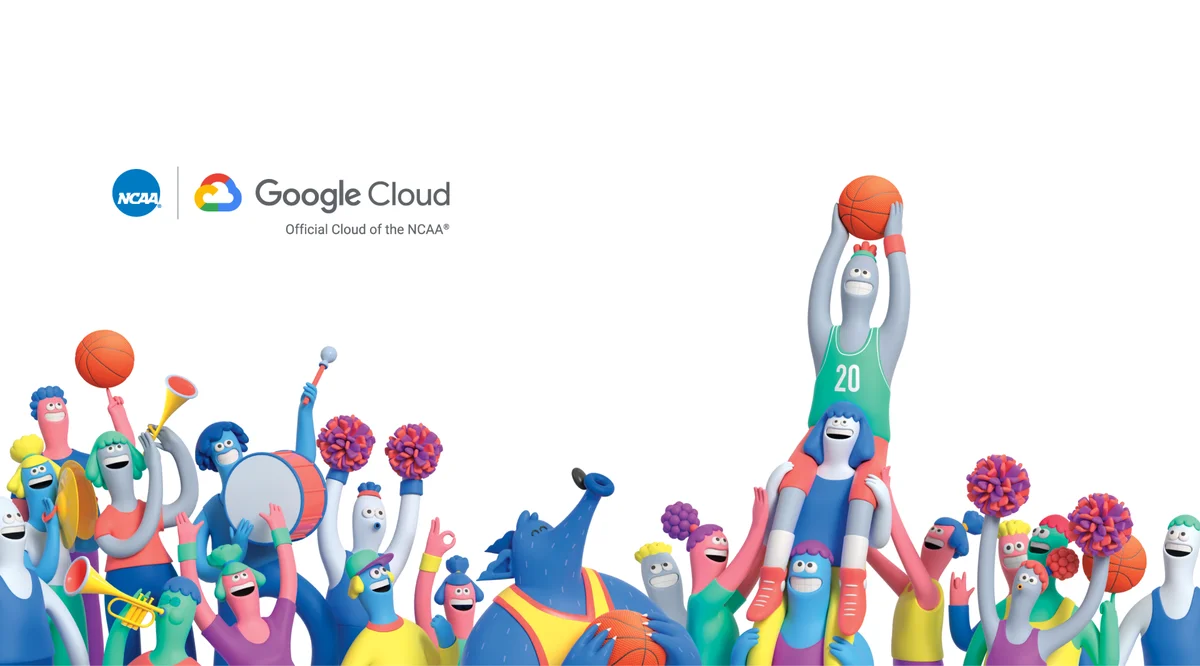 When we teamed up with the NCAA last December, we were thrilled to help them use cloud technology to analyze more than 80 years' worth of statistical game and competition data. But we also wanted to challenge ourselves to do something a little different in the process—and hopefully delight basketball fans while we were at it.
That's how we came to embark on a months-long experiment to apply our own technologies to the NCAA's treasure trove of data. We assembled a team of technicians, data scientists, and basketball enthusiasts (we call them The Wolfpack) who built a data processing workflow using Google Cloud Platform technologies like BigQuery and Cloud Datalab. Our goal wasn't to predict winners or losers, but to build models that look at influential factors on team performance—after all, it's not whether you win or lose but how you play the game. (For the nitty gritty technical details, read this post on our Big Data blog.)
By analyzing NCAA data through our workflow, we were able to uncover all sorts of interesting facts—everything from who blocks more shots per minute (for the record: juniors) to whether teams with a certain type of animal mascot cause more March Madness upsets (hint: meow). But we wondered if there was more we could do. Could we use data analytics and machine learning to anticipate what might happen during a live game—for example, the number of three-pointers a team might attempt in the second half?
This weekend, we'll attempt to do exactly that during the Final Four in San Antonio—and we'll be sharing our predictions in real-time TV ads you can see during halftime. Here's how it will work.
During the Final Four, our Google Cloud team (yes, The Wolfpack included) will be on site in San Antonio, closely following the games. We'll use our workflow to analyze our observations from the first half of each game against NCAA historical data to hone in on a stat-based prediction for the second half that we think is highly probable.
As halftime starts, the real work begins. We'll have only minutes to turn our prediction into a TV spot. Our creative team will take the prediction generated by our team of data scientists and data analysts and create the ad right there in the Alamodome, using a real-time rendering system built by Cloneless and Eleven Inc. (Fun fact: Cloneless' rendering system is also built on Google Cloud Platform.)
Before the end of halftime, we'll hand off our newly-created TV ad to CBS and Turner for airing on TBS right before the beginning of the second half. This is likely the first time a company has used its own real-time predictive analytics to create ads during a live televised sporting event—wish us luck!
One of the exciting things about running an experiment like this in real time is we don't know for sure what will happen. In this way, it'll be a little like what it takes to play a game of basketball—thinking on your feet, reacting quickly to new data, and working together as a team. Which, if you think about it, is also true for businesses.
Although this story is about March Madness, we hope it'll be inspiring well beyond the basketball court. There's so much to learn from applying cloud technology to data—and that's true whether you're an enterprise organization, a nonprofit, or even a sports team.
To learn more, you can check out our site or read our post on the Big Data blog. And if you're curious to see what happens, tune in to the Final Four on Saturday and Monday to see our predictions as they air. We'll report back once the tournament is over and let you know what happened—and what we learned. Game on!