New ways to secure businesses in the cloud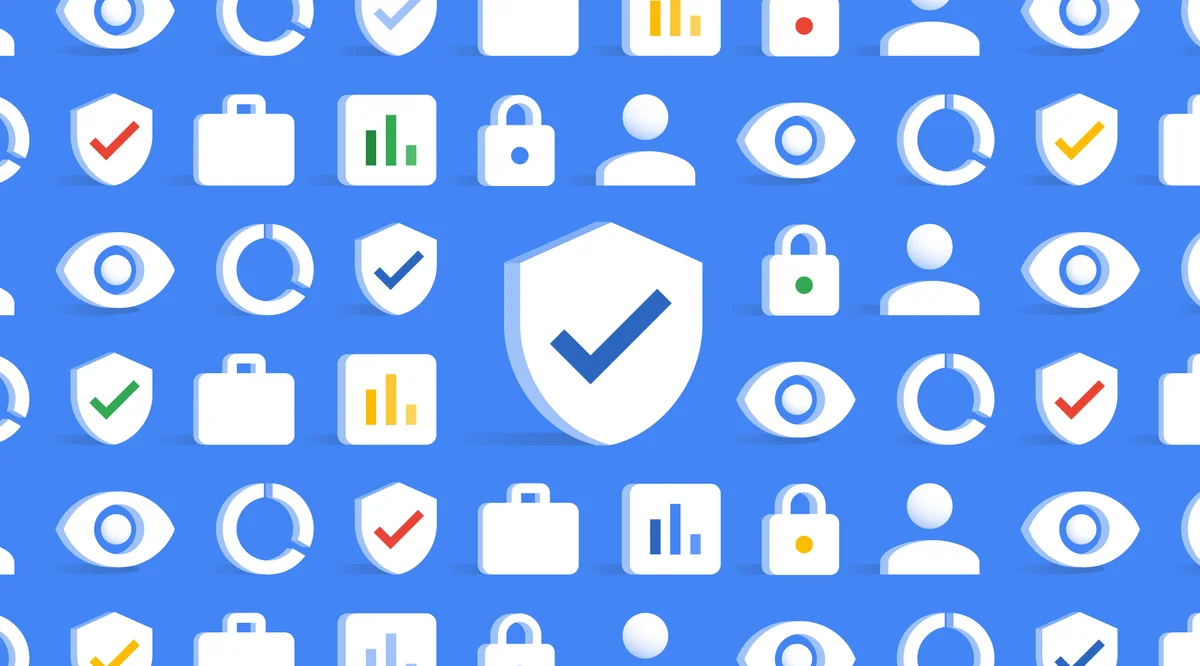 From collaboration tools that accelerate productivity, to platforms that spur innovation, to AI-powered tools that drive better customer insights, the cloud is increasingly where we turn to transform businesses. It's also where an increasing number of enterprises are turning to help protect their data and stay secure.
As Urs shared earlier this week, it's been our belief from the beginning that if you put security first, everything else will follow. We continue to develop new ways to give our customers the capabilities they need to keep up with today's ever-evolving security challenges. That's why today we're announcing more than 20 enhancements aimed to deepen and expand the control businesses have over their security environment. You can read all of our announcements in more detail on our posts covering Google Cloud Platform, G Suite and Chrome Enterprise updates. Here, we'd like to highlight three unique examples of our security functionality.
Unprecedented control to better protect your data
Google Cloud was designed, built, and is operated with security top of mind—from our custom hardware like our Titan chip, to data encryption both at rest and in transit by default. On top of this foundation, our customers have the freedom to deploy their own security controls based on their unique needs and the level of assurance they require. Today, we're announcing VPC Service Controls to add to our broad set of protections.
Currently in alpha, VPC Service Controls help enterprises keep their sensitive data private while using GCP's fully managed storage and data processing capabilities. Imagine constructing an invisible border around everything in an app that prevents its data from escaping, and having the power to set up, reconfigure and tear down these virtual perimeters at will. You can think of it like a firewall for API-based services on GCP. Well-defined VPC service controls can give admins a greater level of control to prevent data exfiltration from cloud services as a result of breaches or insider threats.
With this managed service, enterprises can configure private communication between cloud resources and hybrid VPC networks. By expanding perimeter security from on-premise networks to data stored in GCP services, enterprises can feel confident running sensitive data workloads in the cloud.
VPC Service Controls give admins even more precise control over which users can access GCP resources with Access Context Manager. Enterprises can create policies to grant access based on contextual attributes like user location, IP address and endpoint security status. These policies help ensure the appropriate level of protection is in place when allowing access to data in cloud resources from the internet.
Google Cloud is the first cloud provider to offer virtual security perimeters for API-based services with simplicity, speed and flexibility that far exceeds what organizations can achieve in a physical, on-premises environment.
Visibility into data risks, with actionable security insights
As use of cloud services continues to grow, clear visibility into an organization's cloud footprint and the security status of its infrastructure is more important than ever. Businesses need the right data and actionable insights to stop threats before security incidents turn into damaging breaches. To that end, we're announcing Cloud Security Command Center, currently in alpha.
Cloud Security Command Center is a security and data risk platform for GCP that helps enterprises gather data, identify threats and act on them before they result in business damage or loss. First, Cloud Security Command Center gives enterprises consolidated visibility into their cloud assets across App Engine, Compute Engine, Cloud Storage and Cloud Datastore. People can quickly understand the number of projects they have, what resources are deployed, where sensitive data is located, and how firewall rules are configured. With ongoing discovery scans, enterprises can view the history of their cloud assets to understand exactly what changed in their environment and act on unauthorized modifications.

Cloud Security Command Center also provides powerful security insights into cloud resources. For example, security teams can determine things like whether a cloud storage bucket is open to the internet or contains personally identifiable information, or whether cloud applications are vulnerable to cross-site scripting (XSS) vulnerabilities—to name just a few.
Finally, Cloud Security Command Center helps enterprises leverage and act on intelligence from Google and other leading security vendors. Administrators can identify threats like botnets, cryptocurrency mining and suspicious network traffic with built-in anomaly detection developed by the Google Security team, as well as integrate insights from vendors such as Cloudflare, CrowdStrike, Dome9, RedLock, Palo Alto Networks, and Qualys to help detect DDoS attacks, compromised endpoints, compliance policy violations, network intrusions and instance vulnerabilities and threats. With ongoing security analytics and threat intelligence, enterprises can better assess their overall security health in a central dashboard or through APIs, and immediately act on risks.
This is just one example of how we're providing enterprises more visibility. Earlier this year, we announced the security center for G Suite, which provides security analytics and recommendations for our G Suite customers. Today we're introducing additions to security center, including new charts which highlight phishing threats and suspicious device activity. You can read more about these improvements in our G Suite and GCP posts.
Transparency into how we interact with your data
Trust is paramount when choosing a cloud provider. We want to be as open and transparent as possible, allowing customers to see everything that happens to their data. Cloud Audit Logging helps answer the question of which administrators did what, where, when and why on your GCP projects.
And now, Access Transparency offers an immutable audit trail of actions taken by Google engineers and support whenever they interact with your content on GCP. Access Transparency builds on our already robust controls that restrict Google administrator activity to actions only with valid business justifications, such as responding to a specific ticket our customers have initiated or recovering from an outage.
Together, Cloud Audit Logs and Access Transparency Logs provide a more comprehensive view of admin activity in your cloud environment. We believe that trust is created through transparency, which is why we're proud that GCP is the first to offer this level of visibility into cloud provider administrative activity.
What cloud security means for businesses
Today's updates are just a few examples of how we're making it easier and more secure for businesses to build and grow in the cloud—with many more still to come.
"Businesses' path to cloud adoption relies heavily on trust; CEOs and CIOs need to feel comfortable that they are gaining significant benefit from the cloud without giving up control," says Doug Cahill, Senior Analyst, ESG. "With these announcements, Google Cloud is continuing to provide more control and insight to customers—and commendable visibility into administrative activity within their cloud environments through Access Transparency—while offering them the peace of mind that many of the fundamental aspects of security are taken care of and constantly evolving along with the threat landscape."
Customers like Credit Karma, Lahey Health, and Sanmina Manufacturing are working with Google Cloud to help secure their data.
"A strong security posture plays a critical role in helping us fulfill our mission of helping our members navigate the complex personal finance landscape through a predictive, data-driven recommendation system," says Credit Karma Chief Technology Officer Ryan Graciano. "User trust is crucial to our business so security was hugely important when selecting a cloud provider. Google Cloud's end-to-end approach met our high standards. This enables us to spend more time focusing on building the best products for our customers."
We believe a more secure business landscape is better for everyone, and we'll continue to develop ways to help businesses be more secure. For a closer look at all our security-related announcements today, read our in-depth posts on GCP, G Suite and Chrome Enterprise.