See our latest data center murals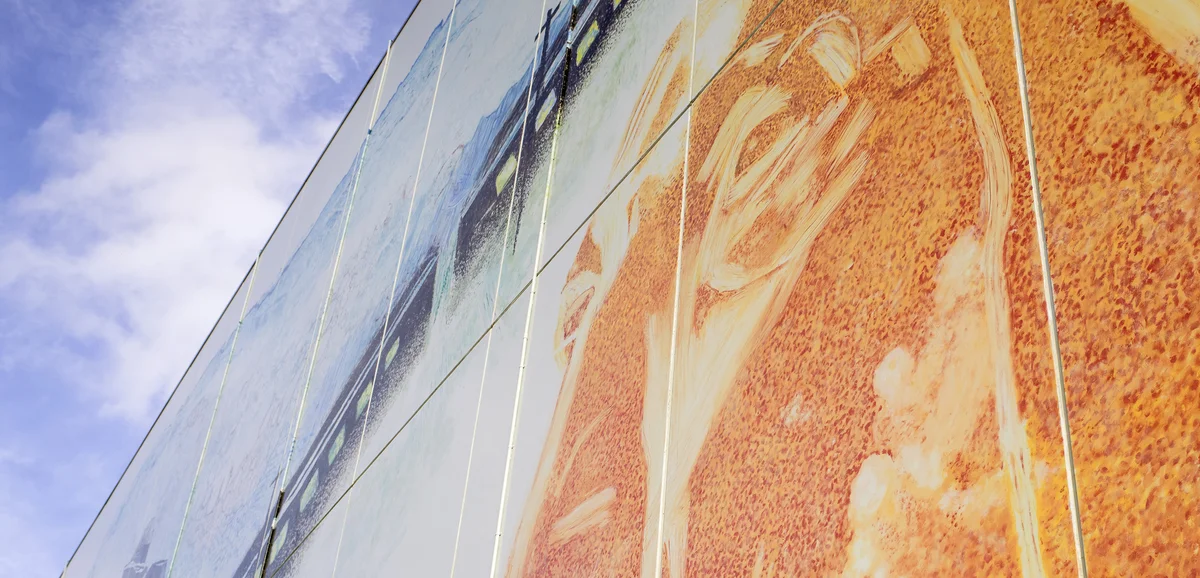 Last May, we announced the Data Center Mural Project, a partnership with artists to bring a bit of the magic from the inside of our data centers to the outside. Two artists in Oklahoma and Belgium created murals that celebrate both the work that happens inside the buildings and the communities where the data centers reside.
Today, we're excited to unveil our next two data center murals.
In Council Bluffs, Iowa, painter Gary Kelley's mural shows how Council Bluffs has served as a hub of information for centuries. Ideas have always flowed through the region, from Lewis and Clark to the Transcontinental Railroad, and now the data center in Council Bluffs is helping bring the internet to people all over the world. 
In Dublin, Ireland, illustrator Fuchsia MacAree was inspired by how Ireland's unique climate and fresh air, rather than mechanical cooling, regulates the temperature of Google's data center. She's created a series of whimsical murals depicting a windy day in Dublin, including scenes from local landmarks like Grand Canal Square, Phoenix Park and Moore Street Market.
Check out photos and videos of all the data center murals at g.co/datacentermurals.
The panels of the mural in Council Bluffs chronicle its people and history. From right to left: Lewis and Clark in their first council with the native people of the region, a telegrapher and the first transcontinental telegraph, a member of the Otoe tribe, a surveyor for the transcontinental railroad, and Googlers working at the data center.

The largest of the murals created for the Dublin data center is placed on one of the louvered walls that allow fresh Irish air to pass freely into the building and efficiently cool the servers inside.

On this wall, Fuchsia illustrates Phoenix Park in Dublin. You can see the park's free roaming deer and Tea Rooms.