Sky's the limit: How businesses across every industry are taking advantage of Google Cloud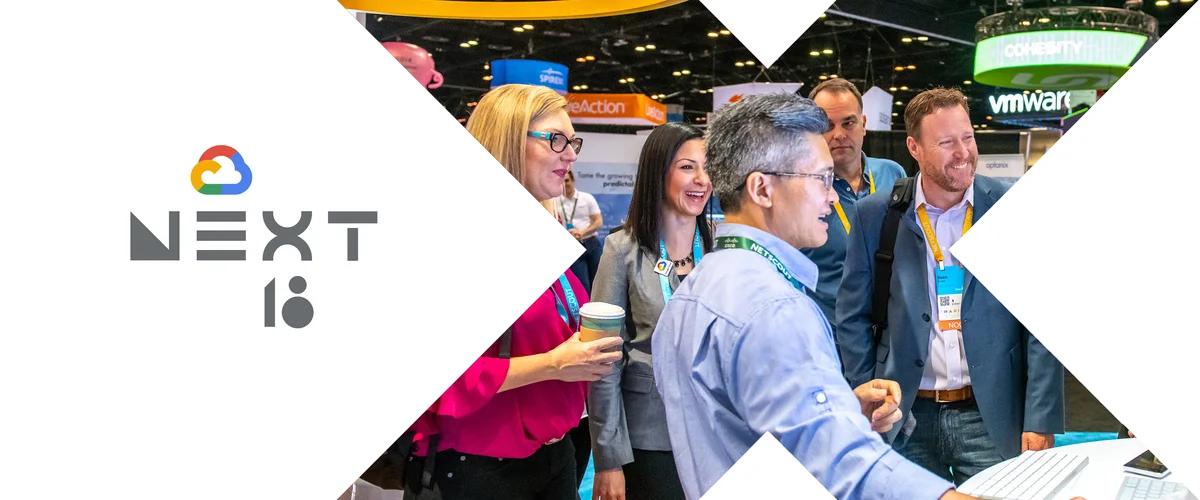 From bringing the latest Mario game to millions of worldwide players to transforming public health in Chile, our customers do extraordinary things with Google Cloud—and we're constantly inspired by their work. Today at Next, we're welcoming more than 290 customer speakers to share what they've learned launching businesses, reimagining work, and disrupting industries with Google Cloud. Here's a look at how just a few of our customers are taking advantage of the cloud.
Helping financial services firms create broad offerings for customers
Facing growing competition from fintech disruptors, financial services organizations are increasingly turning to the cloud to modernize their systems, explore new business models, and improve customer experiences while working to comply with the regulatory shifts happening in the industry.
Financial services leaders like Allianz, Banco Itau, BBVA, BNP Paribas Fortis, Credit Karma, HSBC and PayPal are already using our cloud technology. For example, HSBC recently shared how they're adopting a cloud-first strategy to build a more reliable and resilient service so they can innovate faster. And PayPal, which initially moved workloads to the cloud to take advantage of efficiencies like the ability to scale up or down as needed without wasting resources, is now looking at ways to build machine learning capabilities around their data.
Prescribing medical advances with the cloud
In the healthcare industry, patients expect their doctors to have visibility into their entire medical history, but many healthcare organizations haven't found a way to easily, securely and instantaneously collaborate while caring for patients. By using the cloud to speed up data access and sharing, they can create better patient experiences and even accelerate research.
Change Healthcare, a leading provider of enterprise imaging solutions, is using GCP to provide a more scalable and cost-effective data infrastructure, and using G Suite to develop new collaborative solutions for imaging specialists. Stanford Center for Genomics and Personalized Medicine is using Google Genomics and BigQuery to analyze hundreds of entire genomes in days and return query results in seconds while providing reliable security for DNA data. And there are many other forward-looking research and healthcare organizations, including Broad Institute, Colorado Center for Personalized Medicine, National Institute on Aging and Roche, that are using Google Cloud to change what's possible in healthcare through technology.  
Helping media and entertainment companies leap forward  
While we've seen a rise in consolidation across all vertical markets, perhaps no industry has been more affected than media and entertainment. Traditional media players like newspapers are consolidating to build scalability, expand digital offerings and provide tailored customer experiences.
To navigate this massive transition, companies including Discovery Communications, Hearst, Nielsen, and New York Times use Google Cloud as they prepare for—and build—the future of the industry. For example, Hearst Newspapers—the newspaper division of one of the world's largest mass media publishers—uses Cloud Natural Language API for content classification, improving the speed and accuracy of publishing content and gauging readership while reducing manual labor. This precision and speed are critical to engaging readers with the right editorial and advertising content on digital properties. Newer media companies like Spotify, Shazam and Vimeo use Google Cloud to scale quickly to meet customer demand and speed up video streaming while reducing costs.
Gaming is also at the forefront of cloud adoption and innovation. With Google Cloud, gaming companies including Bandai Namco, Nintendo (partnering with app developer DeNA) and Unity are finding new benefits, from building and launching games to growing their global player base.  
Creating seamless experiences for shoppers
Retail customers want individualized experiences, whether they are shopping on their couch, on their phone, or in a store. To keep up with these ever-evolving demands, retailers like Bed Bath & Beyond, Carrefour, Etsy, Kroger, Lush, Shopify and zulily are using GCP to solve their particular challenges around serving modern customers.
For example, Urban Outfitters is using AutoML to improve image recognition and search on the clothing company's mobile apps, reducing the time to train machine learning models from one week to a few hours. App users, in turn, get more tailored recommendations and better search results.
Ocado, the British online-only supermarket, is using our AI capabilities to implement a machine learning model for responding to customer requests and detecting fraud. The team is now able to respond to urgent messages four times faster. They also discovered using AI that 7 percent of its emails don't require a response at all, which means call center representatives now have more time to devote to higher priority messages.  
Removing the turbulence from the travel and transportation industries
Accustomed to ordering a Lyft with a swipe of the thumb or booking a vacation with the click of a mouse, customers have sky-high expectations for travel and transportation. Yet many transportation companies struggle to provide customers with the experiences they've come to expect from online-first industry newcomers. That's why companies like AirAsia, Airbus and LATAM Airlines—in addition to Lyft—are taking flight with Google Cloud. Airbus, for instance, recently expanded its relationship with Google Cloud and chose G Suite for faster and simpler employee collaboration. 
Helping energy companies use the power of data
Google Cloud enables energy companies to process huge amounts of data and gain insights through data analytics and machine learning. Our collaborations with energy providers such as Total—with whom we are jointly developing AI solutions for subsurface data analysis for oil and gas exploration and production—will help to transform the industry. Total is joining other companies like Cognite, Repsol and Schlumberger that are also working with Google Cloud to supercharge their businesses.
We're looking forward to helping many more of you build the cloud infrastructure that will power your business, and hope all of the amazing customer stories at Next will inspire you. In the meantime, check out some of the other ways
that organizations across industries are using Google Cloud
.