A strategic partnership with Salesforce to bring the power of cloud to businesses globally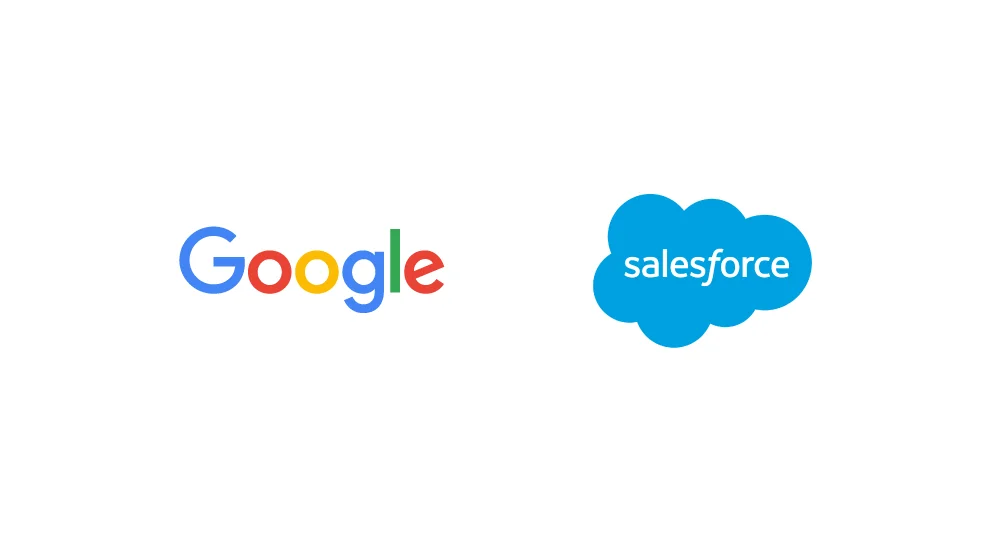 Our partners are incredibly important in helping our customers maximize the value of their cloud investments. Today, we're announcing a first-of-its-kind strategic partnership with Salesforce that spans Google Cloud and Google Analytics to enable smarter, more collaborative experiences for our customers. As cloud-native companies, our partnership offers a unique opportunity to turn marketing, service and sales data into actionable insights and better business outcomes.
The new collaboration leverages the full value of Google Cloud. Salesforce has named G Suite as its preferred email and productivity provider. In addition, Salesforce plans to use Google Cloud Platform (GCP) for its core services as part of the company's international infrastructure expansion.
Our teams are working very closely to develop new integrations that will connect Salesforce CRM with G Suite to offer the only cloud-native collaboration platform of its kind. These integrations will enable companies to surface powerful intelligence about your customers from Salesforce directly within Gmail, Sheets, Calendar, Drive, Docs and Hangouts Meet. Here's some more on what you'll be able to do:
Salesforce Lightning for Gmail: Surface relevant Salesforce CRM data in Gmail, as well as customer interactions from Gmail directly within Salesforce, to service your customers faster. Identify high priority emails and suggest next steps based on the email content to work with customers faster than before.

Salesforce Lightning for Google Sheets: Embed Sheets anywhere in Salesforce, and with a single click push content from Salesforce Records or Reports to a new Sheet. Data will automatically update bi-directionally to ensure everyone has the most recent information.

Quip Live Apps for Google Drive and Google Calendar: Quip Live Apps will integrate with Google Drive and Calendar, allowing you to access information in a more collaborative, open cloud environment, and embed any list of Drive files, including Google Docs, Slides and Sheets, or your Google Calendar inside Quip. This new combination of Quip and G Suite will create a modern alternative to legacy intranet content services.

Salesforce for Hangouts Meet: Access relevant customer and account details, service case histories and more from Salesforce CRM directly within the Hangouts Meet interface. This gives you powerful insights directly in the communications platform to conduct better sales conversations or efficiently resolve customer service issues.
To help take advantage of the combined Google and Salesforce experience, qualified Salesforce customers can receive G Suite for up to one year at no additional cost—restrictions apply, and more details can be found on our site.
We hope this partnership enables more companies to take advantage of the cloud and that the combined solutions will provide an unmatched experience for customers. In fact, our team at Google Cloud uses Salesforce as our preferred CRM provider to engage with our customers in meaningful ways.
As for availability, several integrations between G Suite and Salesforce are already in market, including Lightning for Gmail and integrations with Calendar and Google Drive. The deeper integrations we've announced are expected to start rolling out in 2018.