Get inspired by five Google Cloud Next '20: OnAir sessions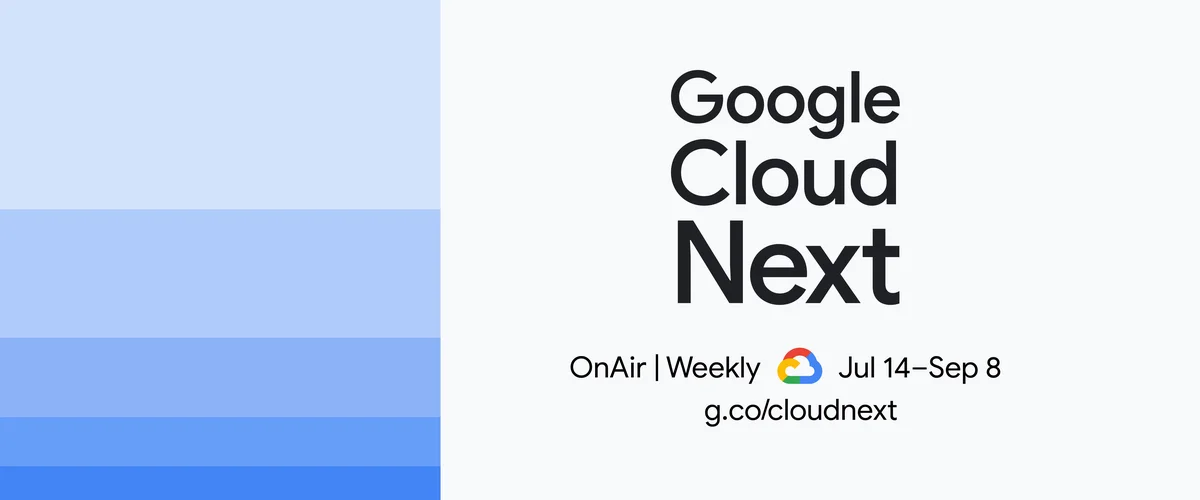 Yesterday we kicked off Google Cloud Next '20: OnAir, a free, nine-week, in-depth digital event series covering all things cloud computing. While many Next '20: OnAir sessions will cover topics near and dear to the hearts of developers, businesses and startups, there are a number of interesting and inspiring sessions that don't require deep cloud knowledge. Here's a look at a few of our favorites, ranging from the least to most technical:
1. Google's Diversity Strategy and How It Works
Six years ago Google announced its Diversity Annual Report, and since then we've been scaling up and evolving our diversity, equity and inclusion (DEI) strategies. In this session, Chief Diversity Officer Melonie Parker discusses how Google is continuing to build a workforce that reflects all communities, sharing more on our efforts to better understand our global workforce and tackle the challenges to advancing DEI in this unique time. Available to watch on demand now. Learn more. 
2. Communication in G Suite: The Future of Gmail, Chat, Meet and More
Over the past year we've made a lot of improvements to our communication tools across the web, Android and iOS to address the needs of the modern worker. Join us to hear the latest updates on and vision for these tools in G Suite—we'll show you what's new today, what's coming tomorrow and why we're more excited than ever about the future of these products. Available to watch on demand beginning July 21. Learn more.
3. G Suite Accessibility Features to Empower Inclusion
When we're talking about connecting digitally, we need to make sure everyone can connect. Emails, calendar invites, video conferences, presentations, documents and spreadsheets are all important tools, and G Suite's accessibility features are designed so that anyone can use them to get more done. That means they're inclusive of those who have audio, visual or motor impairment. Check out this session to get an overview of these features and how to use them on mobile or web. Available to watch on demand beginning July 21. Learn more.
4. How Certification Impacted My Career
Becoming Google Cloud-certified has the power to boost careers, and the experience is unique for each person. Solution Engineer Jewel Langevine, who has three certification badges, will discuss her path to certification and how it plays a role in her career. Jewel will also talk about her journey from growing up in Guyana to her present position at Google Cloud. Along the way, she'll describe how she was introduced to cloud computing, her experiences in mentorship, how she maximized networking opportunities and how she continues to give back to underrepresented communities. Available to watch on demand beginning August 4. Learn more.
5. Data Driven Responses to COVID-19 Using Looker & BigQuery
As governments and businesses plan their near and long term strategic responses to COVID-19, data is central to their decision-making processes. But with that data rapidly growing and evolving, it's not always easy to understand which tools can help develop actionable and timely insights. This session examines how Google Cloud data analytics technologies like BigQuery and Looker can support organizations as part of their efforts to respond to the pandemic. Available to watch on demand beginning August 11. Learn more.
Google Cloud Next '20: OnAir is running from now until Sept. 8, with new on-demand content available each week on Tuesdays. Haven't registered yet? Get started at g.co/cloudnext.