Working with Accenture to help enterprises move to the cloud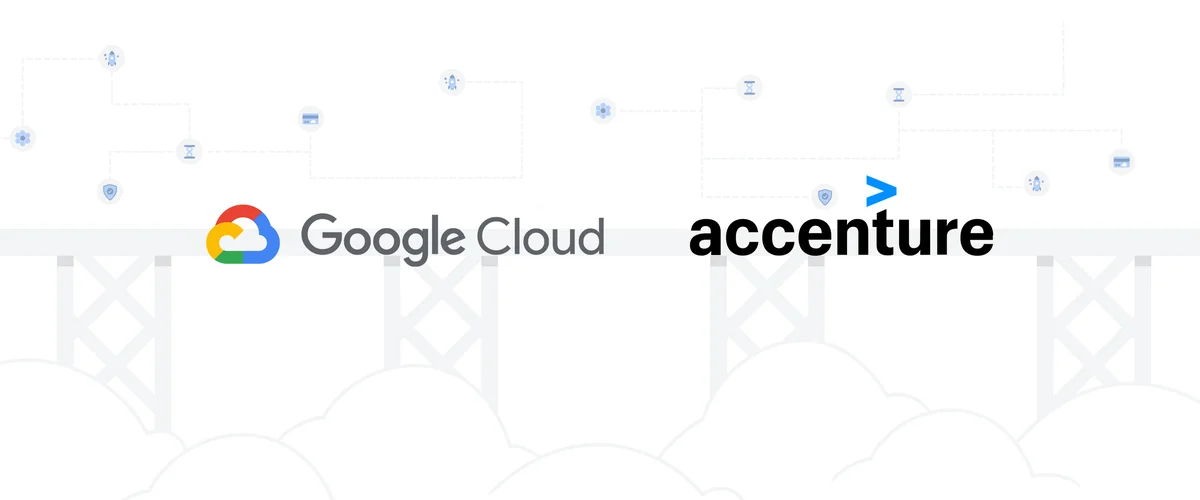 Cloud adoption is only growing in the enterprise, and for many businesses moving to the cloud, a little help is never a bad thing. Enterprises have told us they'd benefit from working with partners with deep cloud expertise to build migration strategies specialized to their industry or business case.
With this in mind, today we're announcing a collaboration with Accenture to form the Accenture Google Cloud Business Group, or AGBG. The AGBG will include cloud experts from both Accenture and Google Cloud who will work with enterprise clients to help build cloud solutions tailored to their specific industries and needs. We'll start with a focus on retail, consumer packaged goods (CPG) and healthcare, with a goal to expand to more industries in the future.
The AGBG can help companies:
Build next generation business processes with artificial intelligence and machine learning based approaches to create new value across the enterprise.

Modernize enterprise infrastructure by migrating their workloads to the cloud and provide managed services tailored for Google Cloud Platform.

Bring global scale to clients that run SAP by delivering managed SAP solutions on Google Cloud Platform.

Create relevant customer experiences by combining Google Marketing Platform data with other enterprise data sources, helping to find deeper insights and increasing customer engagement.

Scale G Suite across the enterprise, reimagining work with the cloud-native productivity service that is secure, smart, and simple.
We first announced our strategic alliance with Accenture in 2016. Since then, we've collaborated on  a number of solutions for industry-specific verticals. This week, Accenture was also named our 2017 Google Cloud Platform Partner of the Year. They have more than a thousand practitioners trained on Google Cloud technologies in their roster, as well as a strong track record for helping companies add value by moving critical services and data to the cloud.
Learn more about how the AGBG can help you.