Kick-start your New Year's resolutions with Google Fit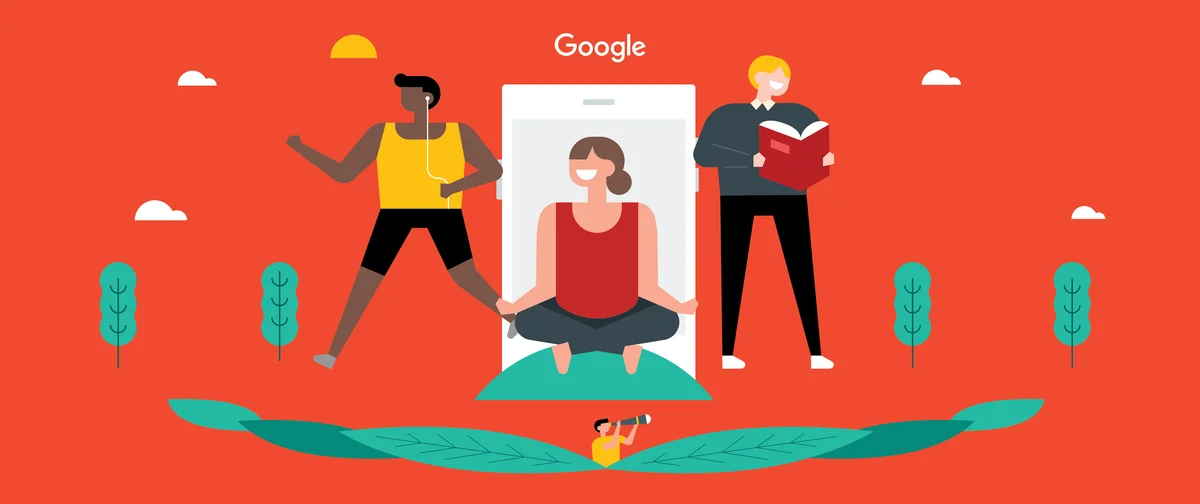 January is fast approaching—and that means it's almost time for New Year's resolutions, even though most people seem to abandon them about a week into the new year. But if 2019 is the year you want to stick to your goals, you may want to get a head start. In fact, our New Year's resolution is to make it easier for you to get healthy, and have fun doing it. Here's how you can put health and wellness first in 2019, with a little help from Google.
Step 1: Get in the game.
Go to the Google Fit app to join a 30-day challenge designed to kick-start your journey to a healthier, more active life. The challenge begins on January 1, but you can sign up starting today (running shoes optional). You'll earn Heart Points from activities that you log or actively track with Google Fit. Better yet, Google Fit will automatically detect and log walks, runs or bike rides for you. Your goal is to get as many points as possible—and we'll be cheering you on along the way.
Step 2: Learn the ground rules.
You'll score Heart Points for any activity that gets your heart pumping. Get one point for each minute of moderate activity, like picking up the pace while walking your dog, and double points for more intense activities like running or kickboxing. Hit 150 Heart Points per week to meet the American Heart Association (AHA) and the World Health Organization (WHO)'s physical activity recommendations shown to reduce the risk of heart disease, improve sleep and increase overall mental well-being.
Step 3: Get moving.
We hear you: It's tough to get motivated when it's cold outside. Here are some ways you can earn Heart Points while you're going about your winter routine:
Want to involve the whole family? Go sledding with your kids and earn double Heart Points.  

Skip the snowblower and grab a shovel. Extra points if you do your neighbor's yard, too.

You'll probably make a hot cocoa run at some point. Park at the farther end of the lot and squeeze in a brisk walk.

If you find yourself on the mountain this winter, skiing and snowboarding are all intense activities that can earn you double Heart Points.

If the hot cocoa didn't warm you up, catch a spin class and earn a Heart Point for every minute you're on the bike.
Step 4: Find a buddy.
For more inspiration, we've teamed up with 36 influencers from nine countries around the globe to show us how they're earning their Heart Points. Follow #GetFitWithGoogle on Instagram and YouTube to see how others are tackling the challenge, or share your own tips and tricks on how you #GetFitwithGoogle with your favorite Heart Points workout.
Are you up for the challenge? Sign-up today in the Google Fit app. If you're new to Google Fit, try it here to start the year right with Fit.