7 ways Google Lens can help during the holidays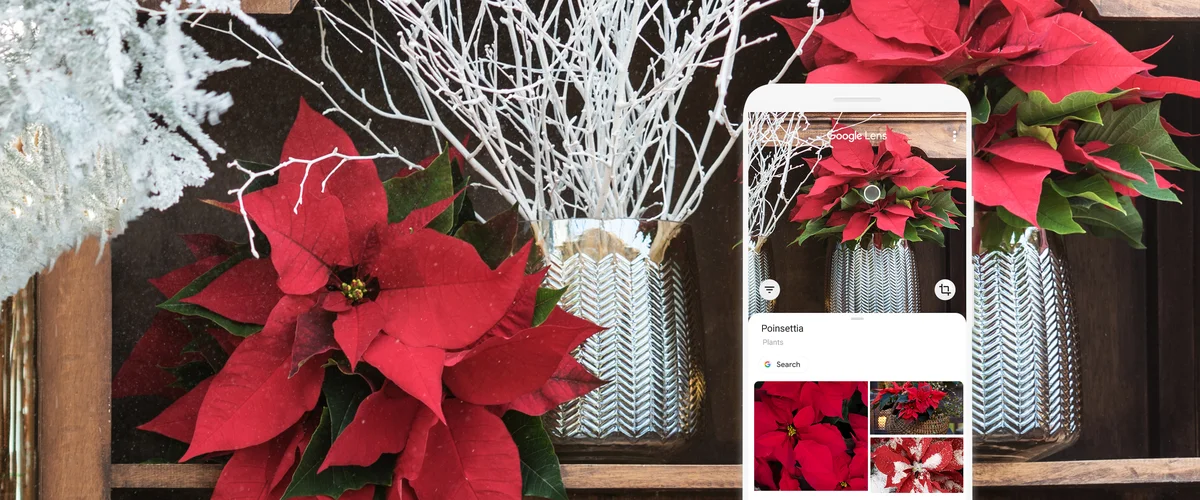 This holiday season, your phone's camera can do more than just capture your favorite moments. Whether you're jet-setting off to a new place, brainstorming gift ideas, or learning a family holiday recipe, here are 7 ways Google Lens can help: 
Get style recommendations
If you're in need of style inspiration for your holiday festivities, look no further. Point Lens at a piece of clothing, like a dress or jacket, to get style ideas from across the web. Lens will show you how others are wearing—and pairing—similar pieces so you can make the most of your closet over the season. 
Find gifts in a snap
Do you like something you see in the real world? Use Lens to identify products similar to it. You can even sort by prices to help you get the best deal. Just remember to ask before taking a photo of a random person's shoes.
Track your packages
Gift shopping can be fun, but it can also be difficult to keep track of all your orders and be assured that they'll arrive in time. Point Lens at a tracking number to quickly see the delivery status of your package.
Make your camera your travel companion

If you're taking a holiday trip where you don't speak the local language, Lens can instantly translate the text in front of you, whether you're looking at a menu or street sign. Point Lens at any text and it will automatically detect the language and overlay the translations right on top of the original worlds—in more than 100 languages.
Don't just snap food pics, get dish
recommendations too
When you're out celebrating at a restaurant, Lens can help you decide what to order. Point your camera at a menu to see popular dishes highlighted. Tap on a dish to see what it actually looks like and what other customers are saying about it with photos and reviews from Google Maps.
Settle the bill with ease
Unless you're playing credit card roulette, splitting the bill can be a pain. With Lens, you can easily figure out everyone's share of the tab or calculate the tip by pointing your camera at the receipt.

Copy and paste written text
If you don't want to-do lists scattered everywhere, Lens makes it easy to copy handwritten or printed text directly to your phone. Whether you're scanning a grocery list, a gift card code, a family recipe, or even a long Wi-Fi password you don't want to manually enter, use Lens to copy it to your device.
To check out these features, download the Google Lens app on the Play Store or the Google app on the App Store. You can also find Lens in your Google Assistant or Google Photos. 
We hope these Lens tips provide you with new, fun ways to use your smartphone camera this holiday season and throughout the year.
More from this Collection
Get into the holiday spirit with Google
Here's how Google products can help this holiday season.
View all 15 articles