Behind the scenes with the new Nest Thermostat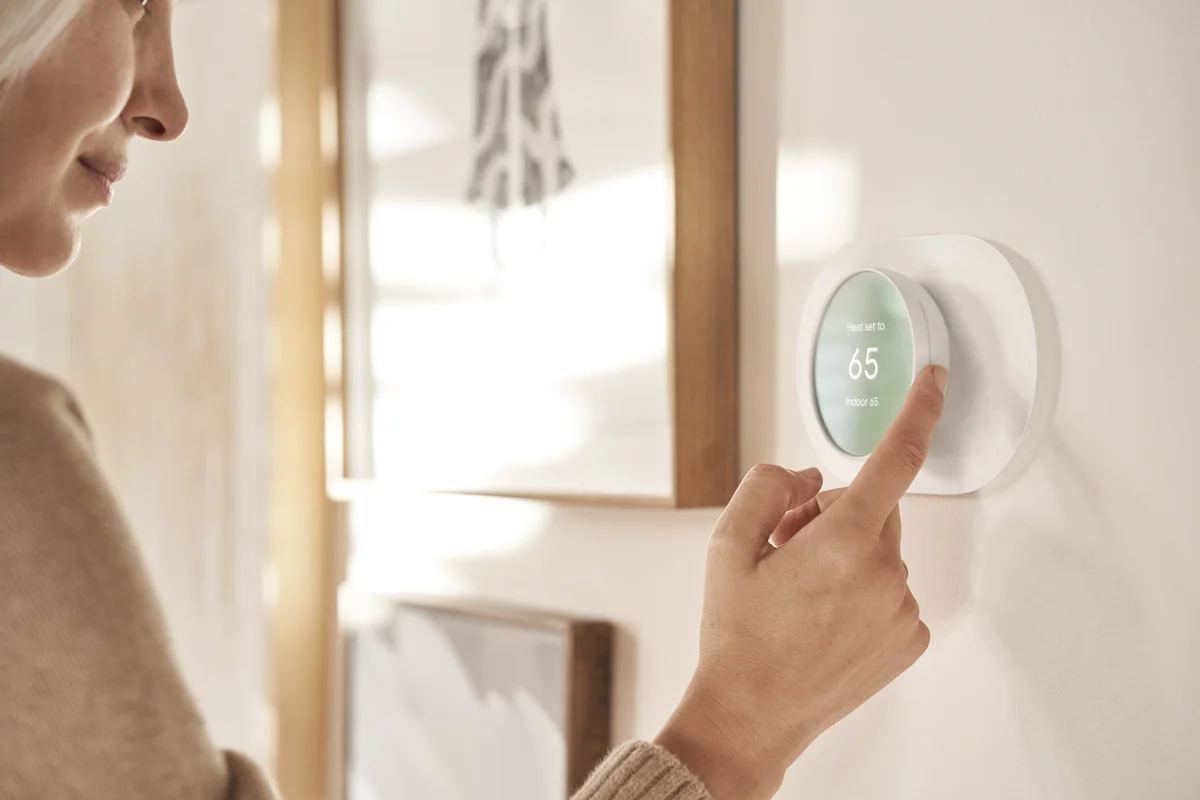 Available today, the new Nest Thermostat is smarter and more affordable than ever. By using AI, it keeps homes comfortable while helping people save energy and even find out if something might be wrong with their eligible HVAC system.
To learn a little more about what powers the Nest Thermostat, we took some time to talk to Marco Bonvini and Ramya Bhagavatula, software engineers on the Nest team.
The Nest Thermostat has used AI since the beginning. What's different about this latest launch? 
Ramya: We really focused on what the experience would be like for people. Nest thermostats have always been really sophisticated, and with the new Nest Thermostat we really wanted to put more control in peoples' hands. They're able to label their temperature settings: "This is my comfort zone, this is the temperature I like it to be when I'm sleeping." We're using people's preferences and adding machine learning to find you ways to help save energy. If you enable Savings Finder, it will recommend minor changes to your set temperatures or schedule to help you save; if it looks good to you, you press "yes." It takes away all the mystery.
Also, from the very start, we knew that with a smart thermostat we should have the ability to figure out when something might be going wrong with your HVAC system. Now, we're taking steps to make that possible for most systems in Canada and the U.S. with HVAC monitoring, which is rolling out today to all Nest thermostats in those regions.
Where did the idea for the HVAC monitoring feature come from?
Marco: It started two years ago, as a side project. The first question was "is this going to be valuable for people?" and the answer was "yes." When our customers had an HVAC issue, they would call us assuming there was something wrong. We were trying to help them troubleshoot and connect them to a Nest Pro, but we wanted to do it more proactively. That led us to the second question, "can we do this?" and the answer was also, "yes, we can do this." Moving forward, we should be able to provide even more context, so it will help people, and pros, even more. We already saw improvements since we launched the beta earlier this year, so we're really encouraged to provide more proactive help to customers. 
What made this possible? 
Ramya: Cloud computing advancements, definitely. We used to run a lot of algorithms on the device, that's what got Nest started. Now, with cloud computing, we can aggregate data anonymously from Nest thermostats to inform what sort of actions we take and what we can suggest to owners. This helps inform features like Savings Finder and HVAC monitoring. 
Originally, each thermostat operated on its own, but now we have the power to make intelligent decisions based on anonymized data, which might not have been possible if we were just looking at each individual device. 
How does a smart thermostat find possible HVAC issues? 
Marco: We monitor the estimated ambient and target temperature and predict time to temperature. We have predicted the expected behavior and then look for anomalies which may be potential performance issues with the HVAC system.
What do you most enjoy about working on Nest thermostats?
Marco: Something that's unique is that we're providing these new features to legacy, older devices. In a lot of ways, Nest thermostats started the IoT category; the original is 10-years-old and it's still running. While the thermostat has changed over the years, we're committed to supporting everyone and all devices with compatible systems. An IoT device that's 10-years-old that still gets new feature releases is pretty special.