4 Google smart home updates that Matter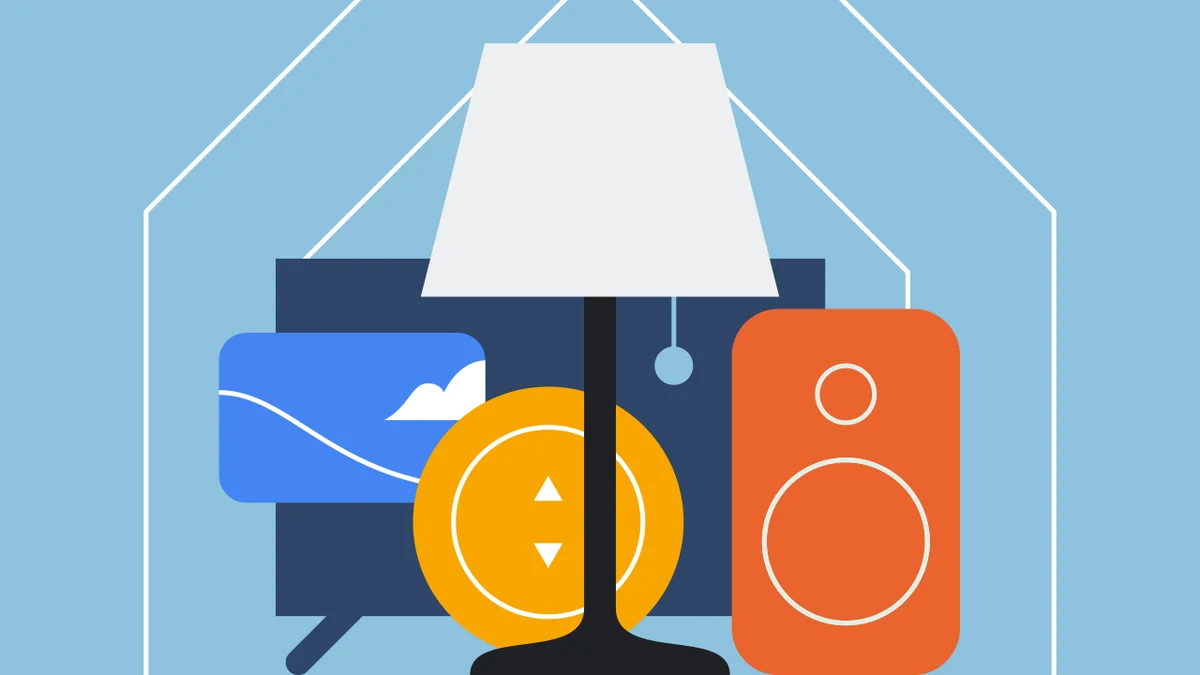 Today, there are nine smart devices in the average smart home — in 2016, there were only three. While this is explosive growth, the industry is still evolving. Selecting the right devices or connecting them with the ones you already have can be frustrating. 
It's up to us to simplify the smart home, and to start we must change the way device makers build products. There should be one standard that simplifies selection, setup and control, and makes it easy for our partners to create products and experiences for your home. Here's how we're making that happen:    


1. Google's bringing Matter to Nest and Android
Google and other leading tech companies are working together to develop Matter, the new protocol that simplifies smart homes by using one standard across the industry — and we're committed to supporting Matter. We're bringing Matter to Android and capable Nest products, powering them with interoperable control and enabling simpler setups.
Android will be one of the leading operating systems with built-in support for Matter, letting you quickly set up devices with Google and link your favorite Android apps. You'll only need a few taps to set up your Matter devices, and you'll have lots of ways to instantly control them such as Matter-enabled Android apps, Google Assistant, the Google Home app, Android Power Controls and compatible Google devices. It also allows over one billion Android devices to enable simple setup and control all Matter-certified products.    
Nest is committed to making our devices connect better and respond faster. Thread, a technology we cofounded in 2014 that helps smart home devices work faster and more securely, will work in conjunction with Matter. Devices with Thread built-in, like Nest Wifi, Nest Hub Max and the second-generation Nest Hub will become connection points for Matter devices, creating even stronger, faster connections across your home. All Nest displays and speakers, like the Nest Hub and Nest Mini, will be automatically updated to control Matter devices, giving you faster and more reliable experiences whether they use Wi-Fi, Thread or ethernet. 
Plus, we'll update the newest Nest Thermostat to support Matter - meaning for the first time it can be controlled on other platforms that have certified with Matter.
The bottom line: Matter devices will work everywhere your Google smart home does. 


2. One location for smart home information
Smart home information should be available in one trustworthy place. We're unveiling a new Google smart home directory, an online destination to discover Google Assistant-compatible devices, answer your questions and learn from educational videos. You'll find products across more than 30 categories, from brands like Philips Hue, Nanoleaf, Samsung, LG, Dyson, Netatmo, Wyze and more. It's easy to search and filter compatible products, see product details, read reviews and find the best prices.
3. Better streaming
We've added support for WebRTC, an open-source communications protocol that reduces latency for an improved live video and audio streaming experience between security cameras, video doorbells, smart displays and mobile devices. Top device manufacturers, including Arlo, Logitech, Netatmo and Wyze, are among our first partners to integrate WebRTC with Google Assistant and more will join in the coming weeks.
4. Control your home, from anywhere 
We're also using Google technology to improve Home & Away Routines, enabling automatic control of Nest cameras, Nest thermostats, smart lights, smart plugs and smart switches based on when you're home or away. When you leave home, your Away Routine can automatically turn on your Nest cameras and turn off the lights and plugs. When someone arrives home, your Home Routine can turn off the cameras and turn on the lights. 
We're committed to making the smart home more helpful. The Google smart home will keep finding ways to bring Google Assistant, Nest devices, industry-leading partners and new technology together to help you get things done, stay on track...and sometimes just sit back and enjoy your home.