Made by Google's 20 tips for 2020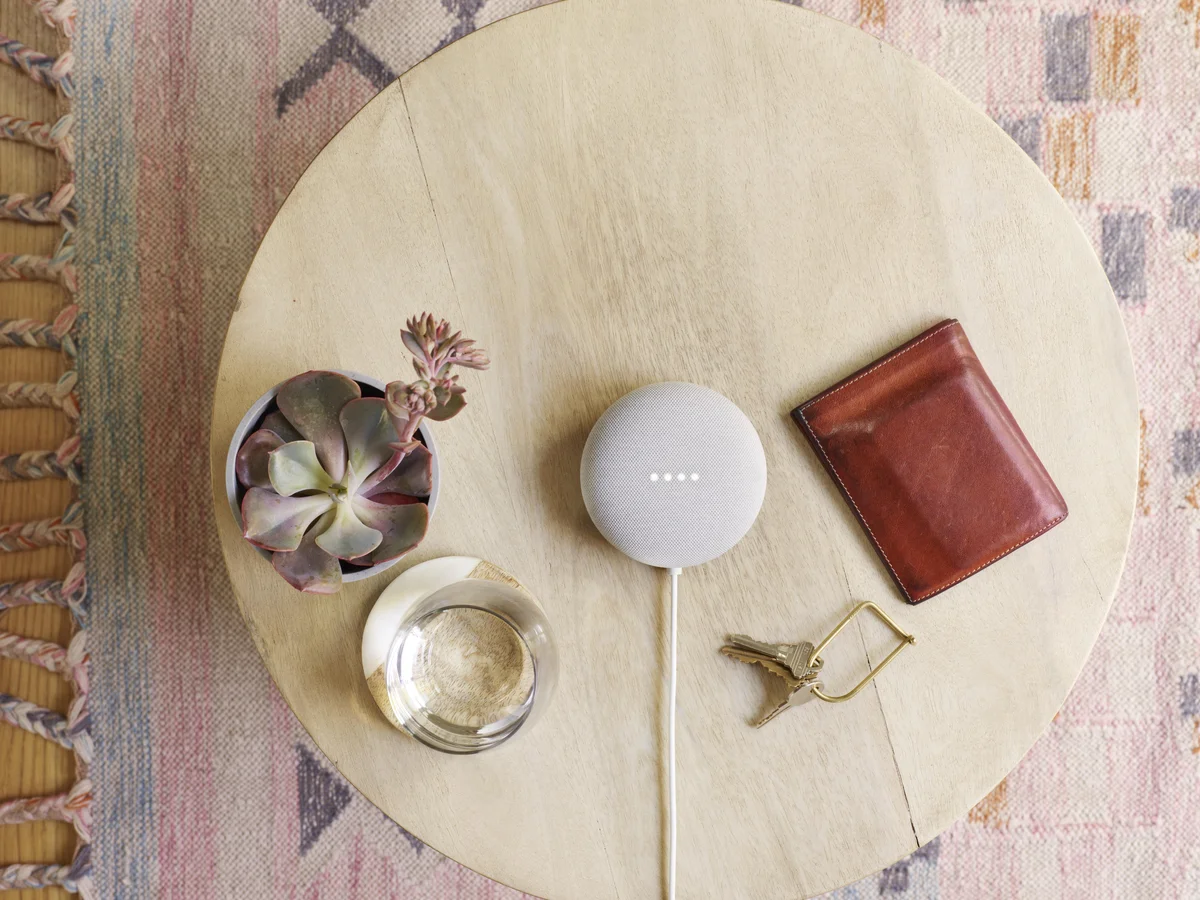 The new year is a time for resolutions and reflection, from getting organized to creating some healthy habits. And there are more than a few ways that the tech in your home and in your pocket can help you get there. 
If you received a Made by Google device over the holidays—or you've owned one for a while—consider these pro tips for getting the most out of them. We're sharing 20 fun features and tricks available across a variety of devices to try, plus expert advice for adding an extra layer of protection to your accounts across the web.
Turn off distractions. With the new Focus mode, found in Pixel's device settings under "Digital Wellbeing & parental controls," you can temporarily pause and silence certain apps so you can focus on the task at hand. While you're working out, during your commute or while you're trying to take a moment to yourself, Focus mode gives you control over which apps you need notifications from and when.

Capture one-of-a-kind photos. With Pixel, you can snap great pictures year-round using features like Portrait Mode, Photobooth and even Night Sight, which allows you to shoot photos of the stars. See g.co/pixel/astrophotography to learn more about astrophotography on Pixel 4.

Outsmart robocalls. U.S.-based, English-speaking Pixel owners can use Call Screen on Pixel to automatically screen spam calls, so you can avoid calls from unknown numbers and limit interruptions throughout your day (Call Screen is new and may not detect all robocalls, but it will definitely try!).

Try wall-mounting your Nest Mini. Nest Mini comes with wall mounting capabilities, which comes in handy if you're short on counter space. Wall-mounting also helps you take advantage of its improved bass and full sound.

Stress-free healthy cooking. If you're trying to eat more fresh fruits and vegetables, don't sweat meal planning: Get easy inspiration from Nest Hub or Nest Hub Max. Say "Hey Google, show me recipes with spinach, lentils and tomatoes" and you'll see ideas to scroll through, select, and follow step-by-step.

Stay in touch. We could all do better at keeping in touch with loved ones. Nest Hub Max offers the option to make video calls using Google Duo, so you can catch up with mom face-to-face right from your display. 

Get help with delegating. Create Assignable reminders for other members of your household, like reminding your partner to walk the dog. Face Match will show them any missed reminders automatically when they approach Hub Max. You can also use reminders to send someone a note of encouragement when they need it the most ("Hey Google, remind Kathy that she'll do great in tomorrow's interview").

View and share your favorite photos. Enjoy your favorite moments from Google Photos on Nest Hub Max's 10-inch high definition screen. See a photo pop up that brings a smile to your face? Share it with one of your contacts: "Hey Google, share this photo with Mom." Or if you see an old memory and can't remember the location, just ask "Hey Google, where was this photo taken?"

Check your Wi-Fi easily. You can use a Nest Wifi point the same way you use a Google Nest speaker. Simply say, "Hey Google, what's my internet speed?" or "Hey Google, pause Wi-Fi for Daniel" to pause individual users' devices at certain times, like during dinner.

Have a worry-free work week. The Talk and Listen feature on Nest Hello makes it easy for busy families to keep in touch throughout the day. When you see Nest Hello start recording, you can share your status with your family members who have access to Nest Hello's camera feed. It'll become a quick video they can view on their phones.

Keep track of deliveries. Nest Hello also detects packages for Nest Aware users—helpful if you're expecting something important. 

Choose when your cameras record. You can schedule your Nest cameras to automatically turn off on the weekends and back on again during the week (or during the time frame you prefer). To do this, turn off Home/Away assist and create your schedule. 

Control what you save. While your Nest Cam video history automatically expires after a specific time frame depending on your Nest Aware subscription, you can also manually delete footage anytime. Simply select the "Delete video history" option in your camera's settings.

Skip the monthly gym fee. Few things are more difficult in the dead of winter than driving to a gym first thing in the morning. Choose a more  manageable routine: Pull up a workout from YouTube or Daily Burn and cast it to your TV with Chromecast, so you can sweat while the coffee is brewing. 

New partners, new content. Over the past few months we've introduced new content partners for Chromecast and displays so you have tons of movies and TV shows to choose from based on your subscriptions, including Disney+, Amazon Prime Video, Hulu and Sling TV.

Attention gamers! If you own a standalone Chromecast Ultra, you can play Stadia on it if you have an existing Stadia account. Link your Stadia controller to your Chromecast Ultra and you're ready to go. For best results, connect an Ethernet cable to your Chromecast Ultra.

Save on your energy bill. On your Nest Thermostat, seeing the Nest Leaf is an easy way to know you're saving energy, and it encourages you to continually improve your savings over time. You'll see the Leaf on your thermostat when you set a temperature that helps save energy. The more often you see a Leaf, the more you save.

Enable 2-factor authentication, or migrate to a Google account. 2-factor authentication uses a secondary confirmation to make it harder for unauthorized people to access your account. Migrating to a Google account provides automatic security protections, proactive alerts about suspicious account activity and the security checkup. 

Give your passwords a makeover. Repeating passwords makes your accounts more vulnerable to common hacks, so make sure each password you use is unique and complicated.

Enlist extra protection from Chrome. When you type your credentials into a website, Chrome will now warn you if your username and password have been compromised in a data breach on some site or app. It will suggest that you change them everywhere they were used.
Cheers to a new decade—and some new gear!