Chicken coops and Snoop Dogg: Martha Stewart's smart home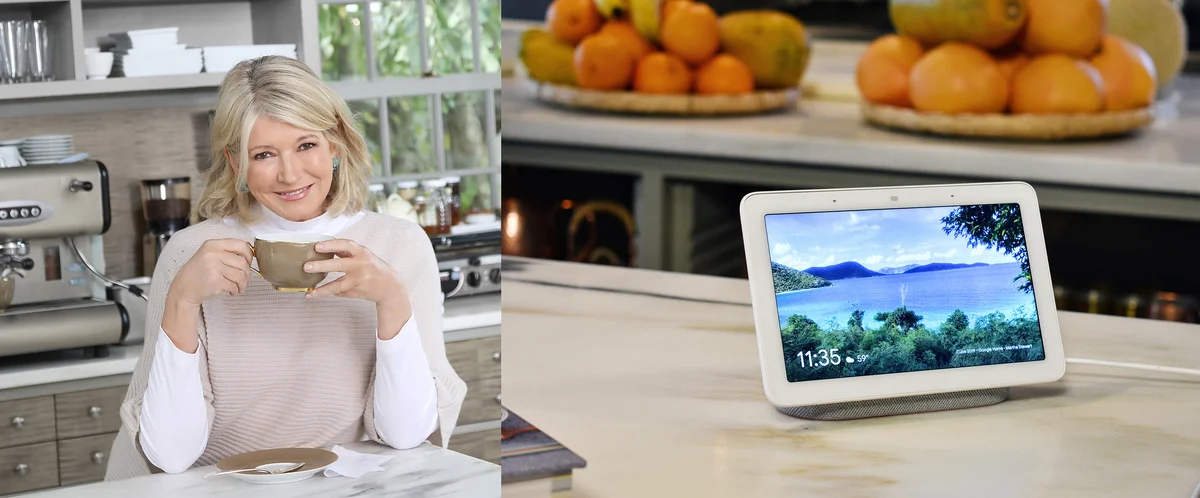 Managing your home can get complicated. There's always something to look out for, such as a water heater malfunction, the arrival of an important package or general upkeep like trimming boxwood hedges and maintaining the yard. Luckily, smart home technology such as cameras, thermostats and voice-activated speakers now make it easier to keep tabs on the things that matter to you—whether you're taking care of children or pets, trying to save on your energy bills or planning for a busy week. 
I recently enlisted the help of Google Nest, which along with ARS, a network of professional technicians and home advisors, turned my house into a more useful, interactive and connected home. Now, caring for my property is as easy as checking my phone, or asking Google to show me a room in my house. And if there's something that needs my attention, I'll get a notification.
Here are some of my favorite tips for how to make the most of your smart home to help solve some of the curveballs life might throw your way. 
Check on your pets.
Anyone with a pet knows how important they are to one's life, and it's easy to worry about them when you aren't at home. At my house, animals are a big part of my family—my beloved Chow Chows, my French bulldogs, my cats, canaries, horses, peacocks, pigeons and chickens—and keeping them safe, separate and out of trouble is a priority for me. With the Nest Cam, even when you're not home you can check on your pet and observe their activities in real time. It always gives me peace of mind when I'm out of the house or away at work. 
With my Nest Cam, I can check in on the chicken coop at any time, especially when I'm away from home.

I also use the Nest Cam to check in on the horses.

Here's how I can see my greenhouse, which is full of exotic plants. My Nest thermostat helps me maintain the right temperature, no matter the season.

With the Nest app, I can view live video from Nest Cams placed around my property.
Keep your home the perfect temperature.
Smart thermostats are an easy way to manage the temperature in your home. The Nest Learning Thermostat automatically adapts as your life and the seasons change, and it programs itself after about a week of use. For example, I love collecting exotic plants, but they, like pets, require a lot of upkeep. Luckily, a Nest Thermostat in my greenhouse keeps the temperature just right. When the weather changes suddenly, I can control the climate by changing the temperature remotely through the app. 
Plan ahead. 
Whether I'm prepping for my next big project or making a shopping list for the local nursery, I always like to be prepared, and that includes having the right information at my fingertips whenever I need it. When I'm getting ready for a trip, I ask the Google Assistant on my Home Mini for the weather at my upcoming destination to make sure I'm packing appropriately. 
Get notifications about what's going on at home. 
I have a very busy life and packed schedule. It's incredibly helpful to get notifications when something at home needs attention. For example, my Nest Hello video doorbell lets me know when a courier has arrived to deliver a package, so I can let them know where to leave it. Another great feature is that my Nest Protect smoke alarm checks itself so I don't have to do manual monthly tests.
Watch your favorite videos. 
Having a smart home isn't only about function—it's also about having fun. I love watching my favorite videos of my friend Snoop Dogg and me on YouTube with my Nest Hub: "Hey Google, show me Martha and Snoop videos on YouTube."
I hope you'll try some of these tips yourself and benefit from making your home a smart home like I have. A little help at home: it's a good thing.