The Nest team let us in on their at-home sound setups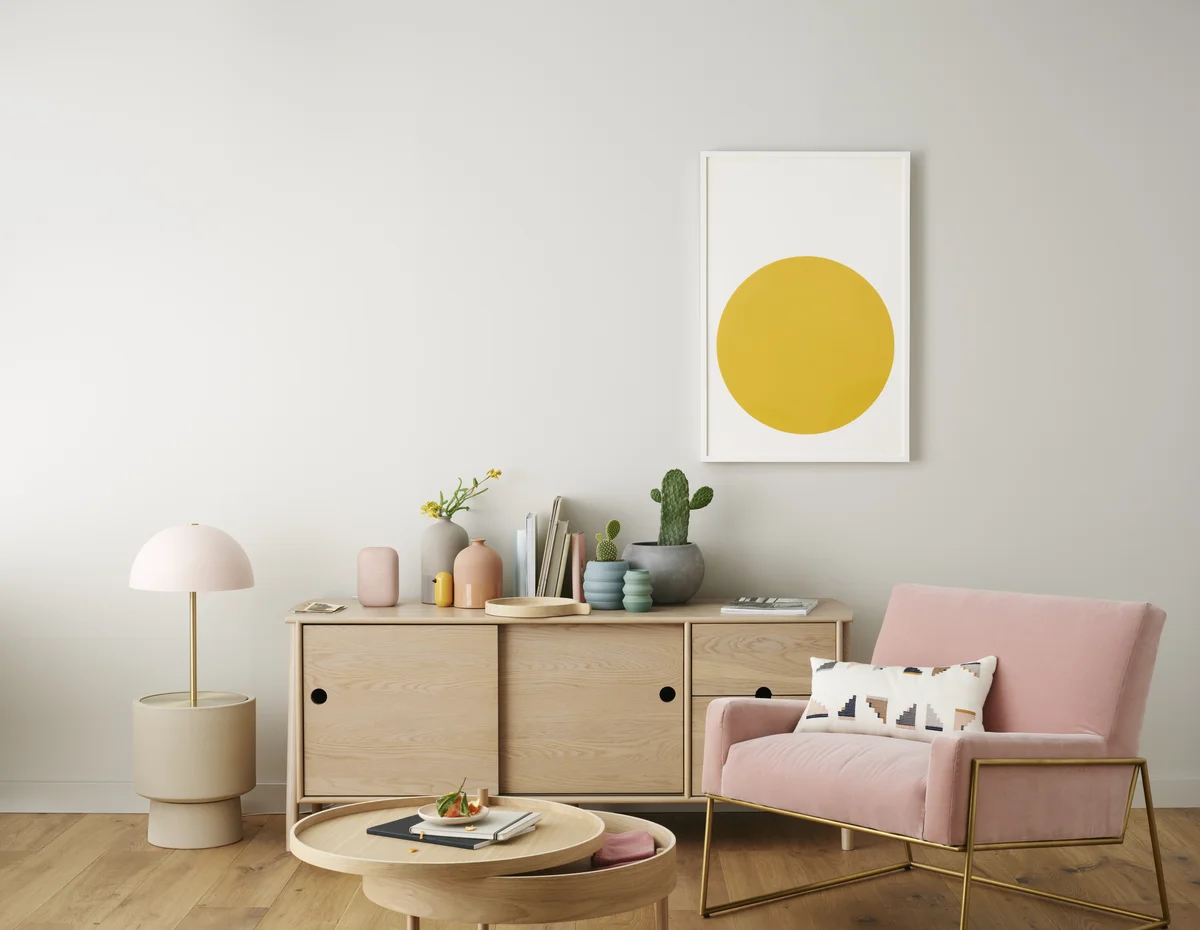 No two homes are alike: The things, people and routines that fill them are totally unique. That's why the Nest team is so focused on creating flexible, customizable products and tools that can help everyone—and every home—function more smoothly, and more joyfully. 
Personally, my recipe for Nest-enabled home happiness starts in the kitchen with my Google Nest Hub Max, which I consider my personal sous chef. There's a Google Nest Wifi point (which doubles as a smart speaker) in the guest room-turned-makeshift-home-office and an original Google Home in the dining room (turned-second-makeshift-home-office). A Google Nest Hub sits on my nightstand, and a Google Nest Mini lives in the entryway. Then, I have our newest product, two Google Nest Audios, stereo-paired in the living room for premium sound. That might sound like a lot of devices for a two-bedroom apartment, but my husband and I have found that having them throughout our place helps us make the most of all the time we're spending here, whether it's setting the mood with our favorite music or getting helpful information from Google Assistant. 
Today, you can buy Nest Audio online at the Google Store and at other retailers including Target, Best Buy and more. So, to celebrate, I asked around the Nest team to see what my colleagues' at-home setups look like, too. 
Indu Ancha, Product Design Engineering Lead
My husband and I have a Nest Hub Max in our kitchen, which opens directly into our living room, so it essentially sits in both. We also use it to look in on the house when we aren't home...or to catch the dog sneaking onto the couch! Of course we most often rely on it for features like setting cooking timers. And we actually use it as the main control for our TV since we paired it with the latest Chromecast with Google TV. We use the Nest Audio in the office—it's perfect for WFH jam sessions, and to play music that helps us focus. And then there's a Nest Mini upstairs in the guest room. We regularly use the broadcast function, too, especially if one of us is upstairs and the other is downstairs. And because we have Nest Wifi points around the house, everything works super reliably. 
Jesper Ramsgaard, Audio User Experience Researcher 
Because of COVID-19, like many people my wife and I have been staying home more this year...which I think our two cats appreciate. The time at home has definitely led us to make plenty of use of our Nest speaker system: We have a Nest Hub Max in the kitchen, two Nest Audios in the living room and a Nest Mini in the bedroom. The Nest Hub Max in the kitchen is great for finding recipes and setting cooking timers, but we also use it to watch Netflix or YouTube and to video call our family. And we have our Nest Audios in stereo setup in the living room, which really fills the house with music if we want it to. It's been encouraging to listen to more music and really enjoy it more on a daily basis. 
Gabe Slotnick, Audio Engineering Lead
I live with my wife and dog, and we have a Nest Hub Max in the kitchen, a Google Home Max in the living room, and a stereo pair of Nest Audios in the bedroom. Oh, and I also have the new Chromecast with Google TV paired with our living room TV and a Chromecast Audio for my old traditional stereo system. I've found that mixing smart displays and speakers throughout our home creates an amazing combination of fantastic sound quality and contextual reminders throughout the day. I love the flexibility of how the devices can interact with each other and how I can access different features and services as I move around my house.
Arianna Clem, Beta Programs Manager
I have two Nest Audios paired to give me stereo sound in my room while I get into the zone—which is so helpful when I'm working from home. Of course, it's also great for dance breaks! I use my Nest Mini while I'm getting ready for the day to go over my schedule and start off the morning with some news and good tunes. Once I'm ready, I use stream transfer to move whatever I'm listening to my other Nest Mini in my work space. 
Erick Low, Senior Product Marketing Manager
My family of four—my wife, myself and our two daughters—love to listen to music in our house, especially while we're cooking or throwing mini dance parties in the family room. While sheltering in place, we've spent a lot more time at home and music makes everything more fun. Most of the time, we use a speaker group to listen to music on all our devices throughout the house. And since we have several Nest Minis, a Nest Audio, a Nest Hub Max, a Nest Hub and Google Home speakers, we can really jam out when we want to! My daughters really enjoy using Disney Read Along on our Nest Hub Max in the family room, and my wife and I like to listen to background music on our Nest Hub Max in our office while we're working.