Keep an eye (and ear) on your home with the new Nest Aware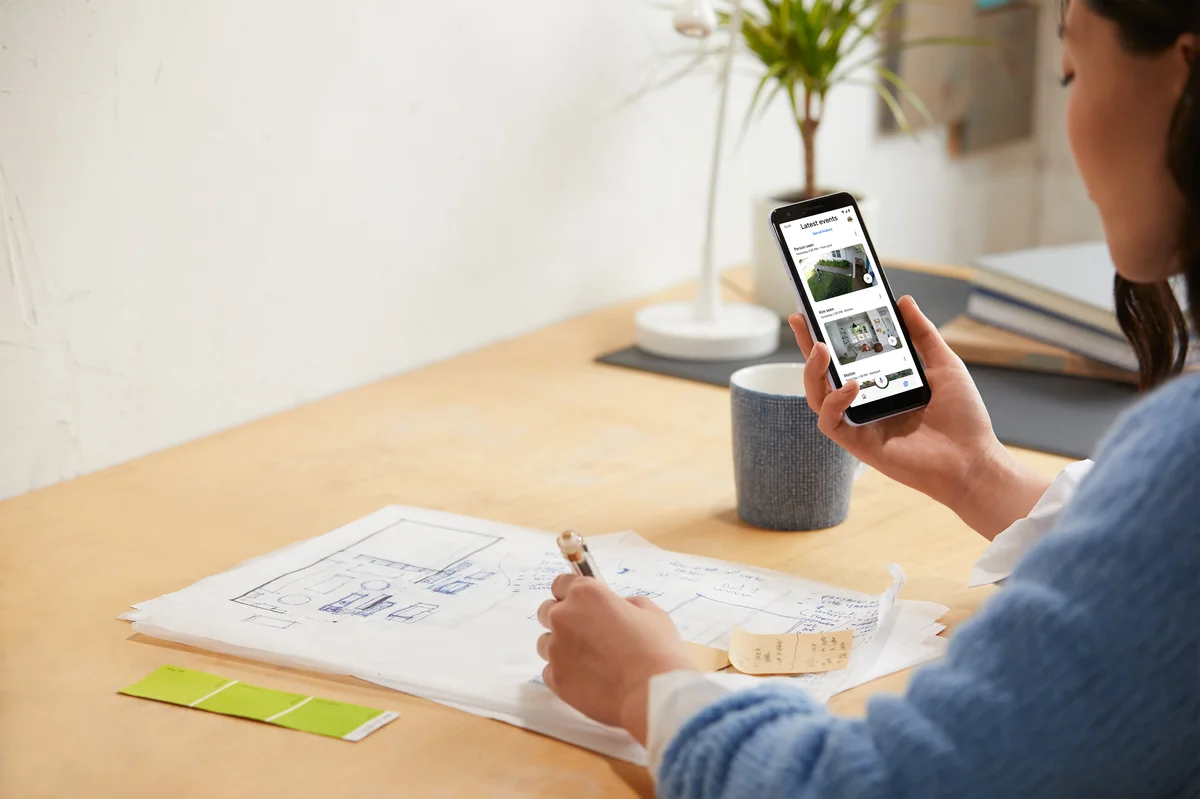 To make your home more helpful, we want to make it easier for you to stay up to date about what's happening in your home, giving you peace of mind wherever the day takes you. For the last few years, we've been delivering on that goal through our Nest Aware service, which, combined with our Nest Cams, provides intelligent alerts and camera history. Today we're announcing the new Nest Aware, which will soon offer whole home awareness across more of your Nest devices at one affordable monthly rate.
One price for your entire home
We heard that our Nest Aware pricing can get a little expensive and complicated, so we're introducing a simple whole home pricing model. Instead of paying separately for each camera, the new Nest Aware will include all cameras, speakers and displays in your home for one low price, with even more video and event history. 
We're also introducing event-based recording, a new service built into both Nest Aware plans that starts recording only when your camera detects motion or sounds, like a dog barking or a person seen on camera, and sends you an alert so you can take action or watch the event clips at a later time. This new service will be offered alongside our existing 24/7 continuous video recording, where you can scan through your entire video history to see everything before, during, and after an event. 
You can choose from two simple plans: Nest Aware, with 30 days of event video history, at $6 per month (or $60 for an annual subscription), or Nest Aware Plus, with 60 days of event video history and 10 days of 24/7 video history, at $12 per month (or $120 for an annual subscription).

More helpful alerts that matter 
Nest Aware coverage is expanding to include Nest and Google Home speakers and displays. Now you can enable these devices to be your ears when you're away. They'll listen for critical sounds, like smoke or carbon monoxide alarms, and send an alert to your phone. You then have the option to hear the audio clip or listen live to confirm the alarm.
Expanded sound detection is a big step forward in the kind of help we can provide, and it's designed from the ground up to
respect your privacy
in your home. Sound detection happens entirely on your device, and your Nest devices will light up to provide a visual indicator when an event is being recorded and sent to Google so you can review it. You can also review and delete audio clips at any time in your Home app.
Emergency calling at your fingertips
If a speaker or display picks up a smoke alarm sound and sends an alert on your phone, now with Nest Aware the Home app will allow you to call the 911 emergency services closest to your home, even if you're far away. If you just dial 911 directly from your phone when you're away, you might get connected to a call center that can't dispatch to where you live. And in those emergency moments, the last thing you want to do is scramble to find your home's local emergency dispatcher.
If you happen to be home and can't get to your phone right away, say, "OK Google, call 9-1-1" to any Google Nest or Home speaker or display covered by your Nest Aware subscription. 
Everything you need to know, in one place
Early next year, we're launching the Home Feed in the Google Home app. It brings together all the events and notifications from your devices, with a general recap of the day and recent events in your home in one place. You can scroll through your prioritized events, watch full video clips or listen to audio clips—and always have peace of mind.
When and where
The new Nest Aware is coming early next year to the 19 countries where Nest Aware is currently available, and it will be easy to switch over your existing plans. Expanded coverage to Nest speakers and displays with sound detection and emergency calling will initially be available in the U.S. only. With simplified pricing and whole home awareness across more devices, Nest Aware is now more helpful and affordable than ever.