Nest Mini is here: listen to stories from Disney's "Frozen 2"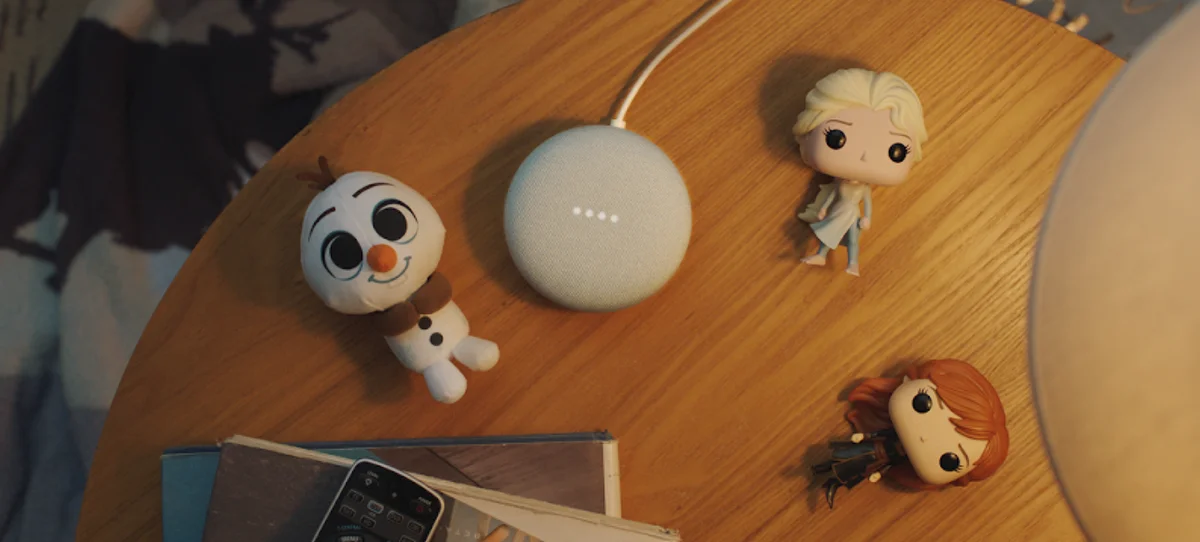 Nest Mini hits shelves today, just in time to help you catch up with what's been happening in Arendelle as Disney's "Frozen 2" hits theaters. Join Elsa, Anna, Kristoff and Olaf around the campfire for a dozen tales that you can only hear on the new Nest Mini (and other Google Assistant smart speakers), available starting today. 
To get started, just say, "Hey Google, tell me a Frozen story" and you can pick which character you'd like to narrate (and more stories will be coming by the end of the year).
For families who want to relive the films at home, Google Home and Nest smart speakers can help read along with you. When you read Disney's "Frozen" and "Frozen 2" Little Golden Books aloud, the Google Assistant brings the books to life with sound effects and music. Just say, "Hey Google, read along with Frozen 2" to get started. 
 Parents can give their kids access to the Assistant on Nest Mini and other Google Assistant smart speakers  by creating an account for kids under 13  (or the applicable age in your country) through Family Link, then linking their Google Account and voice to Google Nest. Google Nest already comes with lots of other Disney games, so you can go on interactive adventures with some of your favorite characters right from your living room.
You can pick up your Nest Mini, Google's newest smart speaker with better sound, an upgraded Assistant and a sustainable design, at the Google Store, Target, Best Buy and more retailers. So, get ready to gather the family around your new Nest Mini and go back to Arendelle with Disney's "Frozen" 2 stories and be sure to catch the film in theaters on November 22.