Save money and energy this winter with Nest thermostats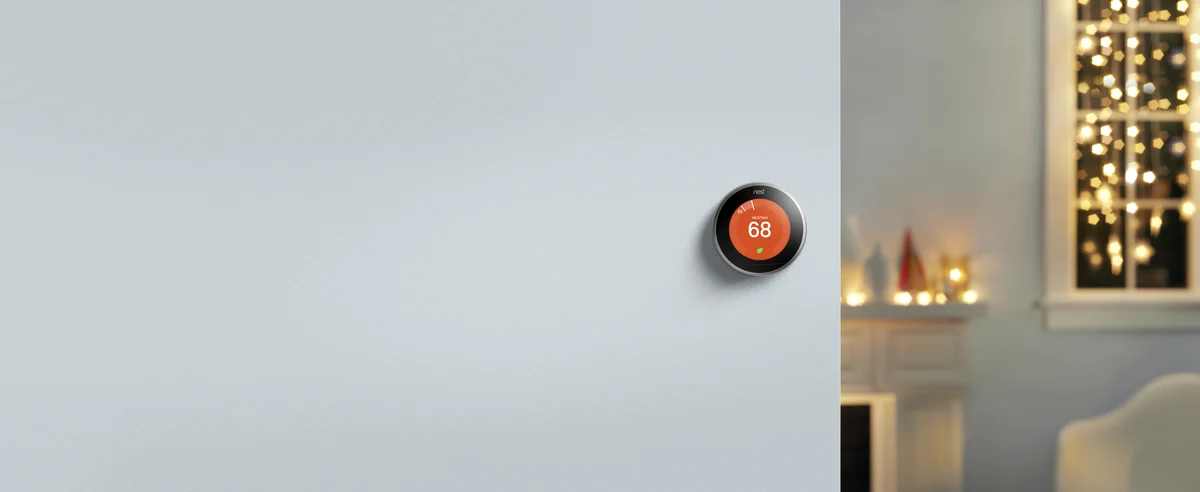 As we head into winter in many parts of the world, we're not only bracing for the cold — but for the bills, too: The average cost of heating a home in the U.S. is expected to rise more than 17% compared to last year. There are also big environmental impacts when we turn up the heat.
Smart thermostats can help you save both energy and costs through features like temperature scheduling. For example, your smart thermostat can automatically adjust to an energy-efficient temperature when you're not home. And rolling out now, the Seasonal Savings feature on Nest thermostats can help you keep even more money in your pocket without lifting a finger.
Here are some ways your Nest thermostat can help you save (and stay warm) this winter.
Adjust your temperature schedule with Nest features
Nest thermostat features like Seasonal Savings and seasonal adjustments (for Nest Renew customers) make small tweaks to your temperature schedule as the seasons change to help you save energy and lower your bill. These little changes can really add up: Last winter, we estimate that millions of Nest thermostat users who enrolled in Seasonal Savings collectively saved over $50 million on their energy bills.
Earn rewards and avoid blackouts through demand response programs
Just like roads clog up when everyone drives to work at the same time, energy "rush hours" happen when everyone in a certain area turns on their heat at once. This, on top of all the usual household energy uses (like running the refrigerator or the washing machine), creates a peak in energy demand and makes providing it less reliable, more expensive and less environmentally friendly.
That's where demand response programs come in. When you sign up, your Nest thermostat will make subtle changes to the temperature in your home during those peak energy usage times, lowering the demand on the power grid while still keeping you comfortable. And of course, you can change the temperature on your thermostat at any time.
Your local energy company will often pay you when you sign up for your local demand response program, or offer rewards like credits on your electricity bill. And not only are you saving money, but by alleviating demand on the grid, these programs can help ensure you don't experience blackouts during the cold winter months.
We recently published a report that found that, as of 2020, only about 10% of homes with smart thermostats were enrolled in advanced demand response programs. If all those homes enrolled, up to 10 gigawatts of capacity could open up during peak times.1 That would power approximately 8 million U.S. homes over the course of a year.2
Save and support clean energy with Nest Renew
You can also enroll in demand response programs through Nest Renew. If you're eligible, Renew will surface your local energy company's demand response program so it's easy to sign up. And it gives you access to features like Energy Shift, which can make small adjustments to your Nest thermostat to help take advantage of cleaner or less expensive energy.
So as you start bundling up, start saving up too with the Nest Thermostat and Nest Learning Thermostat.