A new way to save this summer with Nest thermostats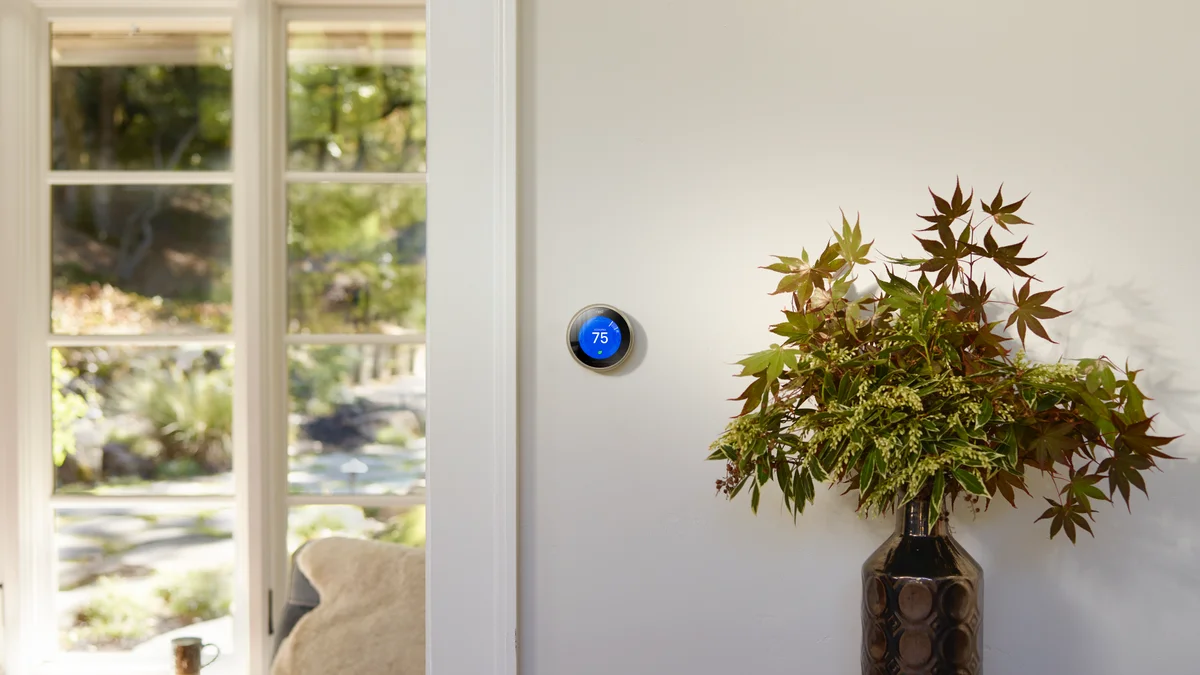 Warm evenings, backyard barbeques and sticky watermelon fingers mean two things for my family: Summer is finally here and the air conditioning is running. As the days get longer and temperatures rise, so does my energy bill. 
Thankfully, Nest thermostats can help me save energy automatically. As of today, we're announcing our Seasonal Savings feature will be available for free. Seasonal Savings isn't the only Nest thermostat tool that works in the background to save energy, and sometimes money. Here are a few ways you can benefit from using the device without having to lift a finger. 


1. Seasonal savings for all 
For the first time, this summer we're making Seasonal Savings available to all Nest thermostat owners for free. Previously, this feature was only available to customers of utilities with Seasonal Savings programs. It acts like a personal energy monitor, making small schedule tweaks to help you save energy and lower your bill, without you even noticing. 
By adjusting your schedule just a fraction of a degree each day, users save energy while staying comfortable. These little changes can really add up—the average customer sees 3 to 5 percent in energy savings on their home's heating and cooling systems. Collectively, if everyone participates, that's millions of dollars saved.
Seasonal Savings is rolling out on all Nest thermostats in the U.S. and Canada (except Quebec) starting this month. If you have a Nest Thermostat, you'll see a notification on your device and in the Nest app asking if you'd like to opt-in, and from there your thermostat will start helping you save energy.
2. Get rewards for saving
Just like traffic clogs up roads when everyone drives to work at the same time, energy "rush hours" happen when everyone in a certain area turns on their air conditioning at once. When there's a peak in energy demand, it makes providing energy more expensive, less reliable, and less environmentally friendly for energy companies.  So, many energy companies work with Nest to offer
Rush Hour Rewards
.  When you sign up, your Nest thermostat will make changes to the temperature in your home on a handful of those peak energy usage afternoons during the summer. This lowers the demand while still keeping you comfortable. The icing on the cake: Energy providers pay users  for signing up.
3. Clearing the air (filter)
Dirty or clogged air filters can affect your heating and cooling system's efficiency, making your system work harder to move air through your home and using more energy. Personally, air filters aren't high on my priority list and I often forget to change them. This is why your Nest thermostat can help you remember when it's time to change the filter with a Filter Reminder, tracking the last time you changed it and showing you reminders on your thermostat when it's time to switch it out. 
4. Leave it to the Leaf 
The
Nest Leaf icon
appears on your Nest thermostat display or in the Nest app when you choose an energy-saving temperature. The temperatures that earn a Leaf will depend on your temperature preferences, your home and your schedule. When you follow the Leaf, you know you're saving energy. 
5. Waste not, want not
The Nest thermostat can use its sensors and, if you opt in, your phone's location, to check if you've left the house. It can then automatically adjust the temperature, so you don't waste energy cooling an empty home. Then when you come back, your thermostat will readjust to your preferred setting.
So sit back, relax and let your Nest thermostat get to work helping you save this summer.